According to an American study, the Tesla Model 3 would be the most energy-efficient electric car on the automotive market. However, these results still need to be qualified. We explain why.
Right now, the supply of electric cars is bigger than ever, as sales continue to rise. In August, this engine represented 12.1% of the market since the start of the year in Europe, an increase of 31.6% compared to 2021. A sharp increase, which we owe in particular to incentives taxes, such as the ecological bonus in France, while the offer is also expanding.
More or less virtuous models
Nevertheless, there are still many debates about whether or not the electric car is really a clean vehicle. Moreover, according to a study conducted by the American organization ACEEE, some electric cars even pollute more than some thermal sedans. This is particularly the case of the Hummer EV because of its gargantuan consumption and its huge battery. But it depends on the country in which it is charging, depending on the method of production of the electricity. You will therefore have understood that not all connected vehicles are created equal, and some are more virtuous than others.
This is precisely what the Office of Energy Efficiency and Renewable Energy (EERE), the American agency in charge of renewable energies, took an interest in. It has indeed compared several electric models to find out which was the most energy efficient. In total, no less than 17 vehicles were analyzed.
| Car | MPGE |
| --- | --- |
| Tesla Model 3 | 132 |
| Lucid Air | 131 |
| Tesla Model Y | 129 |
| Chevrolet Bolt EV | 120 |
| Hyundai Kona Electric | 120 |
| Tesla Model S | 120 |
| Kia EV6 | 117 |
| Chevrolet Bolt EUV | 115 |
| Hyundai Ioniq 5 | 114 |
| Kia Niro Electric | 112 |
| Nissan Leaf | 111 |
| MINI Cooper SE | 110 |
| BMW i4 Gran Coupe | 109 |
| Polestar 2 | 107 |
| Volkswagen ID.4 | 107 |
| Ford Mustang Mach-E | 103 |
| Tesla Model X | 102 |
It turns out that the Tesla Model 3 comes out on top. The electric sedan then displays a score of 132 MPGe in its rear-wheel drive version. It is then followed by the Lucid Air, with 131 MPGe and the Tesla Model Y, with 129 MPGe. But what does that actually mean? Don't worry, we explain everything to you.
What is MPGe?
the MPGe is a unit of measurement created by the EPA, the US Environmental Protection Agency. Meaning " miles per gallon of gasoline-equivalent", it measures the energy efficiency of vehicles operating with alternative engines, such as hybrid or electric models. The MPGe is then determined by calculating the energy consumption of the vehicle. Clearly, the higher the number, the further the car can drive with the equivalent of a " gallon » gasoline (4.5 litres). Knowing that a gallon of gasoline contains as much energy as a battery with a capacity of 33.7 kWh.
The Tesla Model 3 can then travel the equivalent of 132 miles with 33.7 kWh, or 212 kilometers. Clearly, this means that it is more energy efficient than a Model X for example, which displays an MPGe of only 102.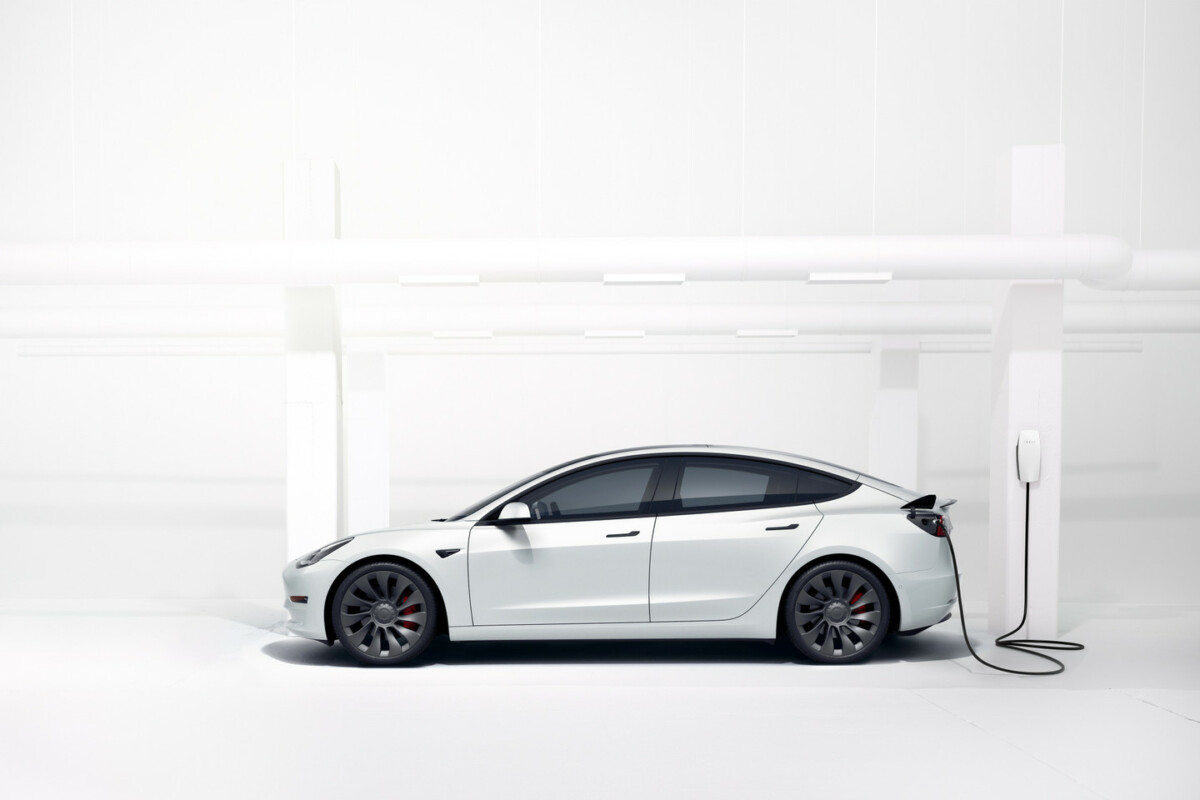 Results to qualify
But be careful, because if these results give us an interesting order of ideas, they must however be nuanced for Europe. No French vehicle is present in this classification, and it would have been interesting to see lighter electric cars appear, which could potentially consume less than the Tesla Model 3. However, there is the Kia Niro Electric and the Hyundai Kona Electric which remain behind the Tesla. Difficult to find more efficient than the Model 3 for the moment.
However, these data were produced using the US EPA certification cycle, which is different from our European WLTP. It is thus closer to reality than the autonomy announced in Europe.
---
To follow us, we invite you to download our Android and iOS application. You can read our articles, files, and watch our latest YouTube videos.