Returning to "Here it all begins" after a month of absence, Elsa Lunghini tells us more about the Clotilde-Joachim couple, about the evolution of her character, and about what awaits the Auguste Armand institute in the next episodes.
AlloCiné: What is your assessment of these two years spent in the skin of Clotilde Armand in Here it all begins?
Elsa Lungini : Wow (laughs). It was a bit of a whirlwind. I arrived on the series and it has not stopped since. At first I did not intend to settle there and finally I am here. Things happened gradually, without really asking myself any questions. Because I'm not with my family, it's a little "apart" life. I live it for a while, I don't know for how long exactly, but in any case for the moment I live it. And then we'll see.
Was it a bet at the start? Did you think for a long time before accepting TF1's proposal?
I didn't want to do it initially. I had had daily offers before and said no. Because the soap operas in question did not particularly please me, to be honest. And then I was a little afraid of the time it would take me and the confinement in which it was perhaps going to force me. Because it can prevent you from accepting other projects.
But when I was offered Here it all begins, I really liked the role. The idea for the series was original, there were plenty of things to do, and as an actress I had plenty to do. I felt the show was ambitious and it was going to be good. So I didn't hesitate long in the end. And we're shooting in a somewhat magical place, so it was easy to say yes.
Clotilde is a great character. She was very tough at first, and she has softened a bit, thanks to Jérémy, Rose, and Joachim recently. Are you happy with its development?
Yes, I'm happy. What's good is that depending on the plots, Clotilde's nature is there, which sometimes takes over. She is a woman who is ambitious, perfectionist, a little cold, demanding.
And this demanding side comes out when she is in the kitchen with her students in particular. Or in certain plots where his rigid personality takes over a little. And that's what I like: it is absolutely not smooth. It's a bit of a roller coaster with her, it's hot and cold all the time. It's pretty awesome to play.
And when you look closer, Clotilde can have this manipulative side, but it's never done badly, there's always a good reason, you can understand it. But there is still a clumsiness in his way of doing things. It manipulates a bit, it lies so as not to try to hurt too much, and finally it hurts. So she finds herself in impossible situations (laughs). But we forgive him because there is always a good reason behind it.
Clotilde has a very (anti)heroine side to American soap, Dynasty or Melrose Place. We think in particular of Amanda Woodward. Do these references speak to you?
Yes, it's true. There is Teyssier, who is the real villain of Here it all begins, even if we can have a certain tenderness for him. And Clotilde at the start of the series was a bit of her female counterpart. But we have discovered its many facets over time. And I got very attached to this character. I really like Clotilde.
One of the major events of recent months has been the separation between Clotilde and Guillaume. Were you surprised by this breakup?
Not really. It had already been readable for a while, that this couple didn't really get along. They were installed in a routine, they did everything to give social change, as in bourgeois families. But there was a lack of love that you could feel in this couple. There was tenderness, attachment, but the love was no longer there.
Are you disappointed to tour less with Bruno Putzulu?
I am delighted to shoot with Janis Abrikh, who plays Joachim. I'm incredibly lucky to have come across Janis, because he's a delicious boy, he's really a candy. And a very good actor.
But we get on so well with Bruno that it was obviously a pleasure to work with him. Afterwards, anyway, we meet, we see each other, we are all together with each other. So it's never over.
But I love filming with Janis and I have the impression that viewers really like the Clotilde-Joachim couple. It was a bet because when you've been in a relationship since the start of the series and there have been deceptions, it's never easy to be loved. But the couple works so well that people understand I think.
Clotilde went to Sicily for a month with Joachim. Did you ask the production to free up your time?
Yes, I had asked for a month's break because I had worked a lot. I needed to rest. But I re-attacked the shooting for the next plots, everything is fine.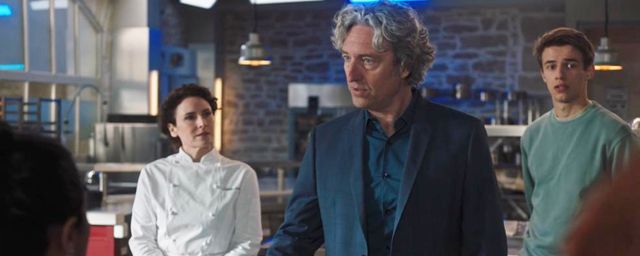 What can you say about what awaits Clotilde for her return?
For Clotilde, personally, I don't yet know what is planned by the authors. Even compared to the return of Joachim. But there will be things around Teyssier, who will still sow discord at the institute. Clotilde and many characters will oppose him. There will also be new things that will come up at the institute.
And I also shot a lot of sequences in the kitchen with the students, with Axel (Thomas Da Costa), Teyssier's nephew. And then, of course, there will be the end-of-year exams and then the competition, with new characters arriving and others leaving.
We know that a disaster episode is preparing around the prom of the institute which will turn into drama. Will Clotilde be involved in this plot?
No, Clotilde is not present during the ball. I escaped that (laughs).
You mentioned upcoming departures. Recently, Clément Rémiens and Lucia Passaniti left the series. How did you experience these departures?
It's always hard, because you get attached to people. Here everything begins, it's like a troupe. With Lucia and Clément, we were all together from the start.
But I spoke a lot with Clément, I followed the evolution of his thinking a little. He needed to leave, it was necessary. He is young, he has plenty to live for, plenty to do. I think he wants to travel, he wants to eat. And he's a kid who likes the back of the camera a lot too. He is interested in staging, photography. I think there may be something like that for the rest of his career.
He had been in a daily for four years, it's time-consuming, it's tiring. And he started very young, so at some point it's good to experience something else. Having started very young myself, I can understand all this very well.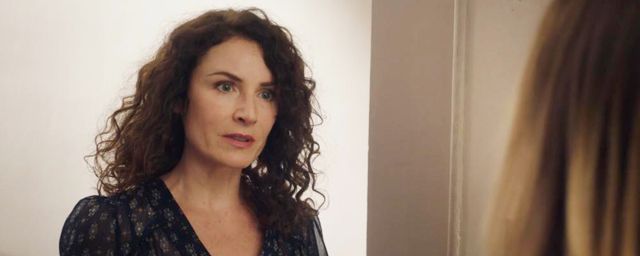 Do you know if Jérémy will be brought back to the series again?
I have the impression that the authors want to bring back Jérémy (Pierre Hurel) from time to time in the series. Maybe not as a recurring one, but it's possible that it will come back occasionally, even if it's not in writing at the moment. Since he is in Australia, he can very well come back to see his old parents in Calvières (laughs).
Do you have any wishes for Clotilde's future? More cooking perhaps?
I already do quite a bit. And production relies more and more on the kitchen so since I resumed filming I do a lot. I really like the balance between the cooking sequences and the rest. The kitchen is very tiring to shoot, because it's very technical, and we have a lot of text. In addition, the decor is extremely noisy. So days in the kitchen are pretty exhausting, but it's great to do.
And besides, I love more dramatic or everyday plots. I can't wait for Janis to come back from elsewhere, because we have a lot of fun and everything that revolves around this couple is very funny.
Would you like to shoot more with Vanessa Demouy, in order to explore a little more the relationship between the two Armand sisters?
There's going to be something with Rose soon. She will come back a little more for a while on the screen because there is something new that will take place within the institute. And Rose is going to have a role in that. But for the moment there is no plot written around the two sisters. But of course I would love to.