How do I install an older version of an app on an iPhone or iPad?
As updates are made, the applications offered on the App Store lose compatibility. There is a way to install old versions, in order to give a second life to a product considered "obsolete".
Is an old iPhone or iPad doomed to end up in a drawer? Several years after their launch, Apple devices, like all tech products in general, no longer receive updates. An iPhone 6, for example, does not go beyond iOS 12. A first generation iPad mini, for its part, stopped at iPadOS 9. The more we advance in time, the more these devices risk not be compatible with the latest versions of applications. Netflix, for example, requires iOS 15.0 to run. The two devices mentioned above are therefore incompatible with the latest version of the streaming service, which will tell them that "This app needs iOS 15.0 or higher" when they want to install it.
For many users, this message is synonymous with retirement for their favorite device. However, since 2013, Apple has offered a way to continue using an old device despite its incompatibility with an application.
On the App Store, go to My Purchases
It is not possible to circumvent an incompatibility, since an application which refuses an old version of iOS generally uses code that is unreadable by the old device. However, it is possible to avoid the problem by downloading an old version of the application in question. The latter may not have all the latest features, but it should be functional 99% of the time (a developer can block it on the server side, but that's not in Netflix's interest here).
To download an old version of an app, unfortunately it is not enough to search for it on the App Store and click on download. In this case, Apple will display the famous message about its incompatibility.
To circumvent the ban, you must have previously owned an old version of the application you want to install. For example, if you downloaded Netflix on your iPhone in 2016, then you can download the latest version compatible with your device released between 2016 and today. Meet on theApp Storeclick on your profile picture or your initials then choose the section My purchases. All the apps listed here may offer you an older version that is compatible with your device. (If your device is very old, the section My purchases can be found elsewhere, in the tab Updates For example). Older devices, like the iPhone from 2007, cannot recover older versions.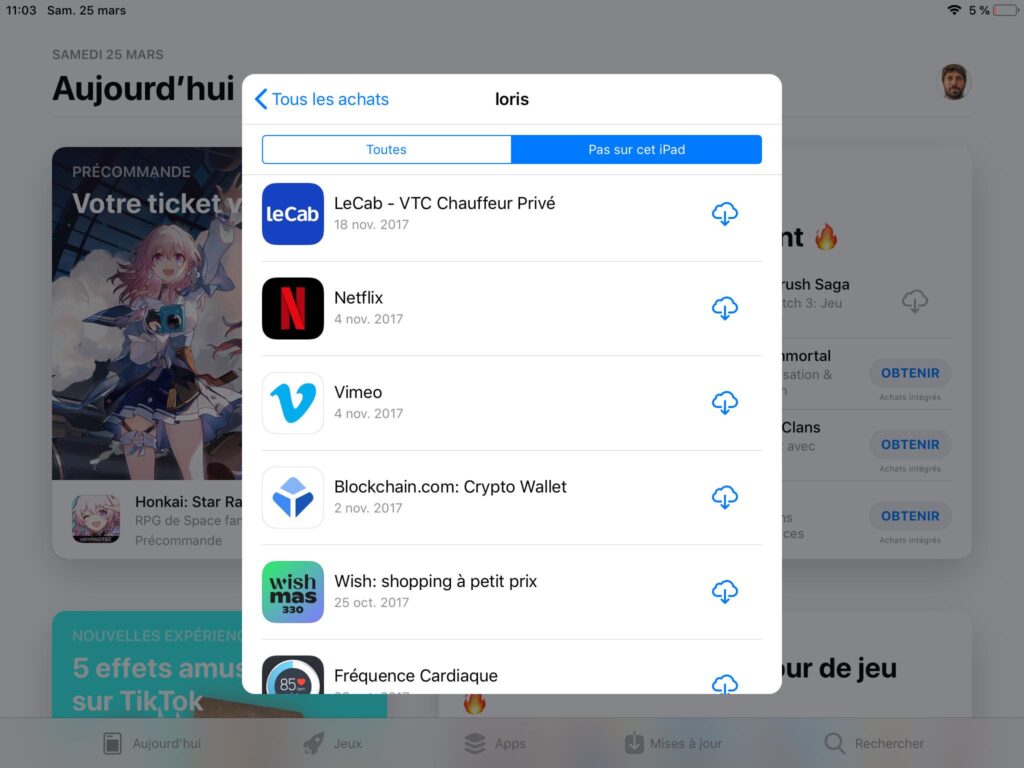 By clicking on the cloud-shaped logo, the App Store automatically downloads the latest version compatible with your device. It's unfortunate that this isn't the default behavior, but this trick can let you extend the life of an old device, like turning his old iPad into a tablet for his kids. In this case, we also invite you to follow our guide to setting up an iOS or Android device for the little ones.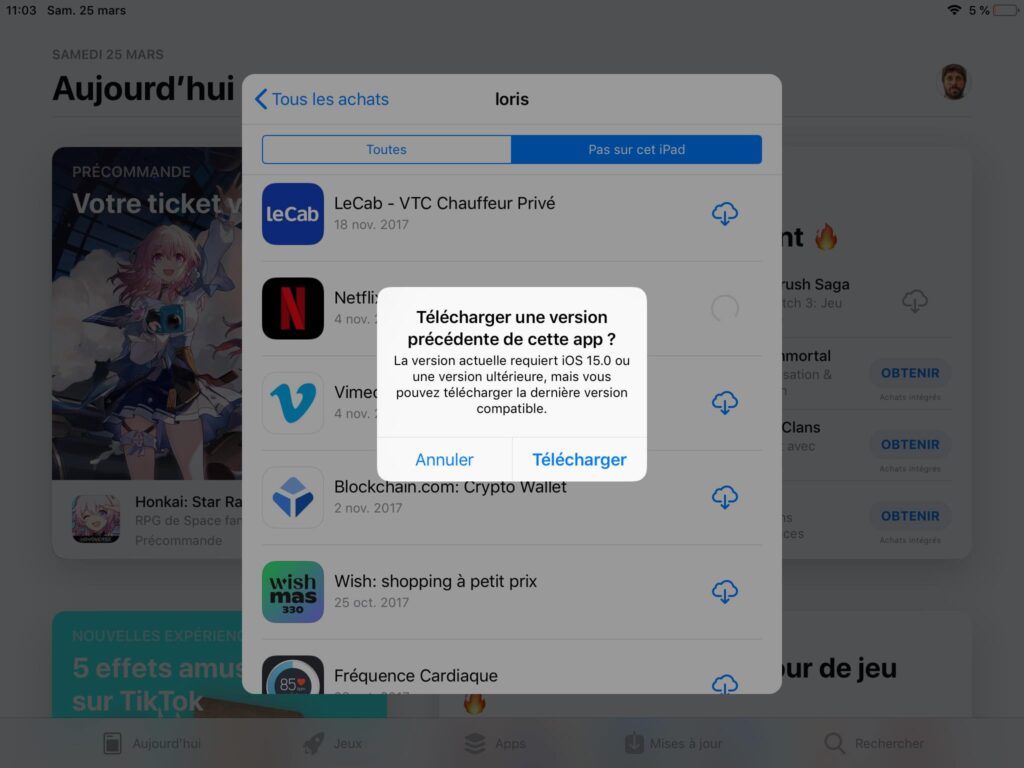 AT
---
Subscribe to Numerama on Google News to not miss any news!