A new passage has just been discovered within the Great Pyramid. This is a major discovery, made possible thanks to a major scientific project that has been taking place since 2015.
The Pyramid of Giza, or "Great Pyramid", was built over 4,500 years ago during the time of ancient Egypt. Archaeologists have not yet discovered all the corners. A corridor, hidden until now and never visited, has just been unearthed by archaeologists… from a distance. No one has set foot there yet.
This discovery, first revealed on March 2, 2023, and published in a scientific journal at the same time, is the result of a research project initiated in 2015. This is joint work between the Faculty of Engineering of the University of Cairo (Egypt) and the HIP Institute (France), combined with a large international team of archaeologists and engineers.
The great pyramid explored without excavations
The mission, called ScanPyramids, aims to study the pyramids from every angle by mobilizing non-destructive and non-invasive technologies – that is to say scanning methods that do not degrade the materials. The objective: to reveal hitherto invisible parts of these titanic monuments, without excavations.
The project combines several very advanced techniques: infrared thermography, muon tomography type imaging, 3D reconstruction. Sometimes, by combining several techniques at the same time or successively.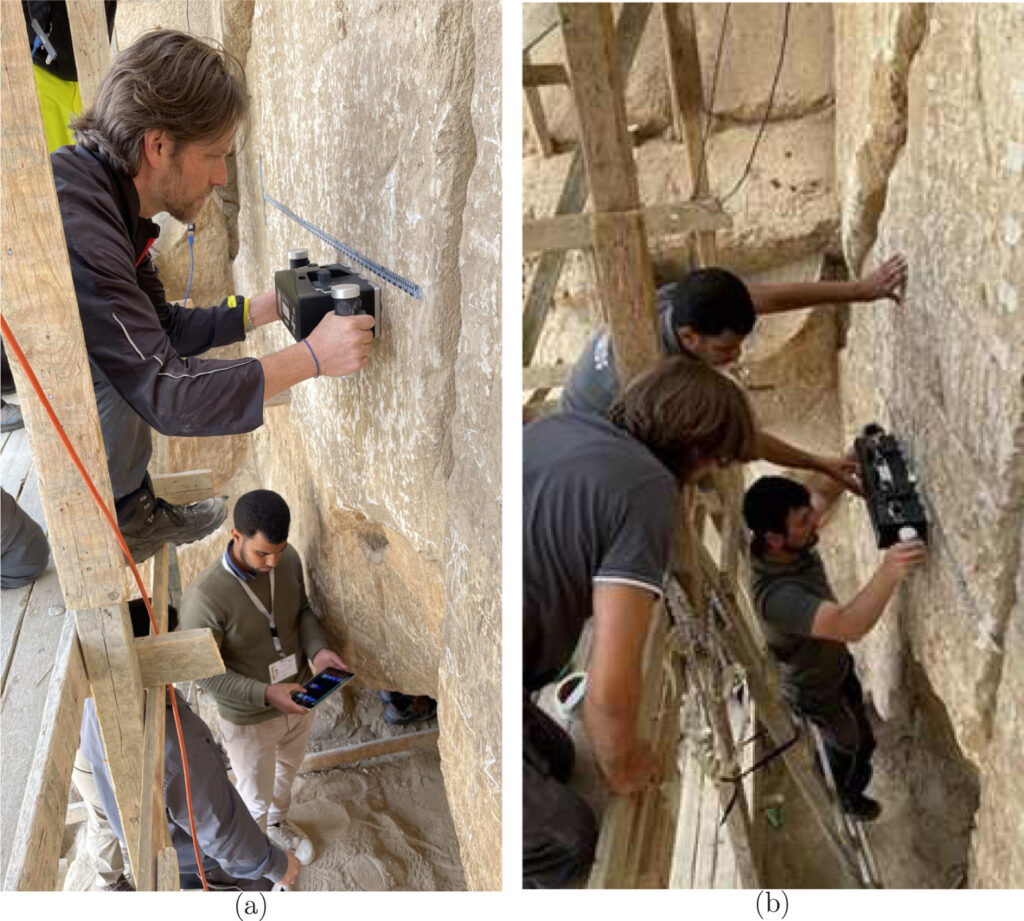 Already in 2017, ScanPyramids had led to a first major discovery: a large empty space had been unearthed, above the large gallery of the pyramid. It was the first time that a discovery of this magnitude had taken place in the pyramids since the studies carried out in the 18th century.
What is the corridor discovered in the Great Pyramid?
The newly highlighted corridor is 9 meters long and 2 meters wide. The ceiling is described as "triangular" — this is the construction technique based on the rafters. This shape allows the structure to hold despite its enormous weight. The pieces can therefore be larger, and the pyramids, in fact, larger.
" Discovering a hollow space in a pyramid is already something special. But the fact that this room is large enough to accommodate several people, well, that makes the discovery even more important ", rejoiced Christian Grosse, stakeholder in the study.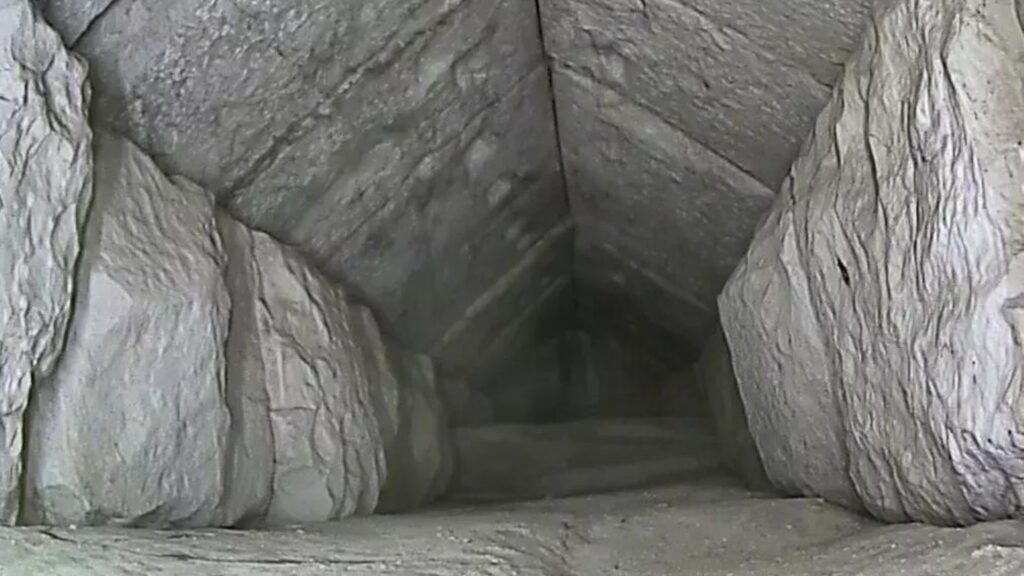 No human trace has been spotted there, which suggests that this specific place has not been visited since… the construction of the pyramid, 4,500 years ago. It remains to know the usefulness of this passage. " The tunnel protects something. In my opinion, it protects the real burial chamber of King Cheops Zahi Hawass, who oversees the project, told reporters.
Next step: the field. " Based on these results, the ScanPyramids team will propose the coordinates of a small diameter borehole which, for the first time, will give direct access to the hidden corridor and allow its inspection. ", explain the archaeologists in their research paper.
---
If you liked this article, you will like the following ones: do not miss them by subscribing to Numerama on Google News.