Pokemon Scarlet and Violet will still make many happy with not only a distribution of a very powerful and extremely rare pokemon, but also with the arrival of another ultra powerful and legendary pokemon in the Teracrystal raids. Add to that no less than 3 other small monsters to capture in new raids this weekend. Yes, you will have plenty to do. Prepare yourselves !
You're used to it now, Pokemon Scarlet and Violet keep adding new features to their endgame every month. The most regular content is still the Teracrystal raids, these lairs where powerful pokemon usually have special abilities or allow you to get your hands on specific rewards. These raids also act as events and often welcome extremely rare creatures, and this is precisely what will happen soon.
A ton of surprises in Pokemon Scarlet and Violet
During the last Pokemon Present, which gave us a lot of information on the future of the game and the DLCs, Nintendo and Game Freak took the opportunity to create (almost) surprise by announcing the arrival of several pokemon which should certainly fun for the players.
From August 9 to 18, Scizor, Hydreigon, and Blissful will be joining 5-star raids first. Offensive and powerful pokemon which, in addition to expanding your collection, will offer you many rewards. But these are only the tip of the iceberg, since a very large piece will arrive next month. His name: Mewtwo.
Mewtwo, the next star event!
Yes, the most famous legendary pokemon arrives in Pokemon Scarlet and Violet. This legendary Psychic-type creature will be available starting September 1. And the fight is obviously particularly tense since the developers have planned many events so that you can prepare to face it. Note also that Mewtwo can only be captured once per save and that it will also give you an overpowered badge.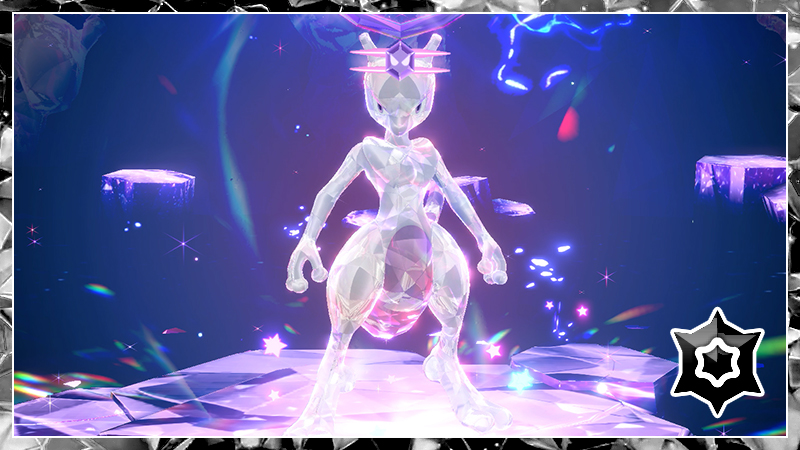 All upcoming events in Pokemon Scarlet and Violet
"Prepare for the Offensive" August 9-18 – Scizor, Hydreigon and Leuphoria
"Prepare your defenses" August 18 to September 1 – Unknown Pokémon
"Prepare the offensive and prepare your defenses" September 1-18 – Unknown Pokémon
Arrival of Mewtwo from September 1 to 18
Mew to collect for free now!
Finally, the last surprise of this slew of announcements, the distribution of Mew, an extremely rare pokemon and ultra appreciated by fans. Older players will still remember all the mysterious theories about him back in the days of the releases. Red, Blue And YELLOW. Over the years, water has flowed under the bridges, but the creature still retains a very special aura. Fans will therefore be happy to learn that it is now possible to get your hands on a very special Mew now, for free. The little monster will also have a small particularity since its Tera Type will be totally random and depending on the latter, it will have a unique attack.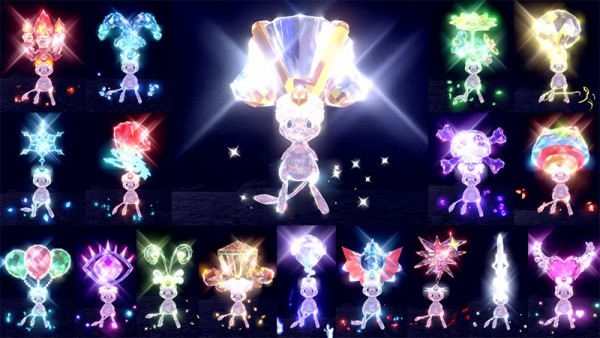 Mystery gift code valid until September 18
GETY0URMEW – offers a Mew with a random Tera Type and an associated attack
Mew Base Stats Offered
Level : 5
Talent : Pressure
Nature : Random
Ability : Meteors, Light Wall, Fountain of Life + a random attack depending on the Tera Type (see list below)

Steel : Lightcannon
fight : Aurasphere
Dragon : Draco-Shock
Water : Surfing
electric : Thunder
Fairy : Magic Shard
Fire : Flamethrower
Ice : Ice Laser
Insect : Pollen Ball
Normal : Megaphone
Plant : Eco-Sphere
Poison : Bomb Yuck
Psych : Psy Shock
rock : Gem Ray
Ground : Earthforce
Spectrum : Shadow Ball
Darkness : Darkvibrator
Flight : Air blade
How to use mystery gift codes in Pokemon Scarlet & Violet?
Start the game
Open the main menu
Head into the Poké Portal section
Then select Mystery Gifts from the menu
Click on "Get via Internet" or "Get with a code"
Enter the code and you will receive your free mystery gift immediately