As a preview, discover the interior of Volkswagen's new all-electric van, the ID.Buzz.
Photos are available online thanks to Marcus Müller (via Electric Fun), which already allow you to get to know the interior of the passenger compartment. Remember that this vehicle must officially be presented to the general public on March 9.
In white or black, two interior finishes seem available
The ID.Buzz is soon to be revealed for all to see, but some, such as Marcus Müller, have been lucky enough to get up close to it while stationary and with open doors. The publication of these photos on the site Electric Fun is an opportunity to find out more about what Volkswagen is preparing with its highly anticipated new version of the firm's mythical van.
Regarding the front seats first of all, two dashboard finishes seem to be in the works, one offering a white steering wheel (as above), the other a black steering wheel in line with modern Volkswagen vehicles. Two control screens, one located behind the steering wheel and the other placed in the middle of the dashboard, must certainly give the driver key information such as his speed for the first, while the second could be more oriented towards the sound management or the display of a GPS.
In both versions, the seats, like the rest of the cabin interior, are available in shades of white and ocher, displaying the mention of the "ID. » on the front seats. If the dashboard is partially masked by a protective cover, we note however that many storage spaces, between the two front seats and under the dashboard, are provided.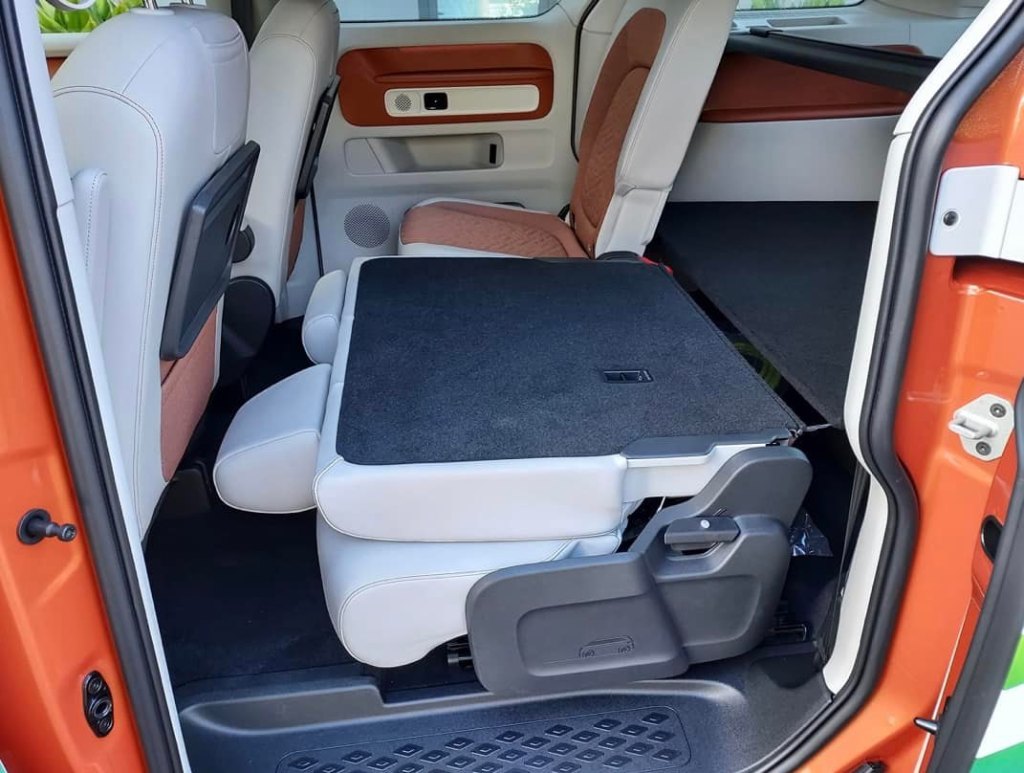 ID.Buzz: modular and colorful
Moreover, this version of the ID.Buzz is, in this configuration, designed to accommodate up to five passengers, but also easily transforms into a van with a significant volume once the rear seats are folded down.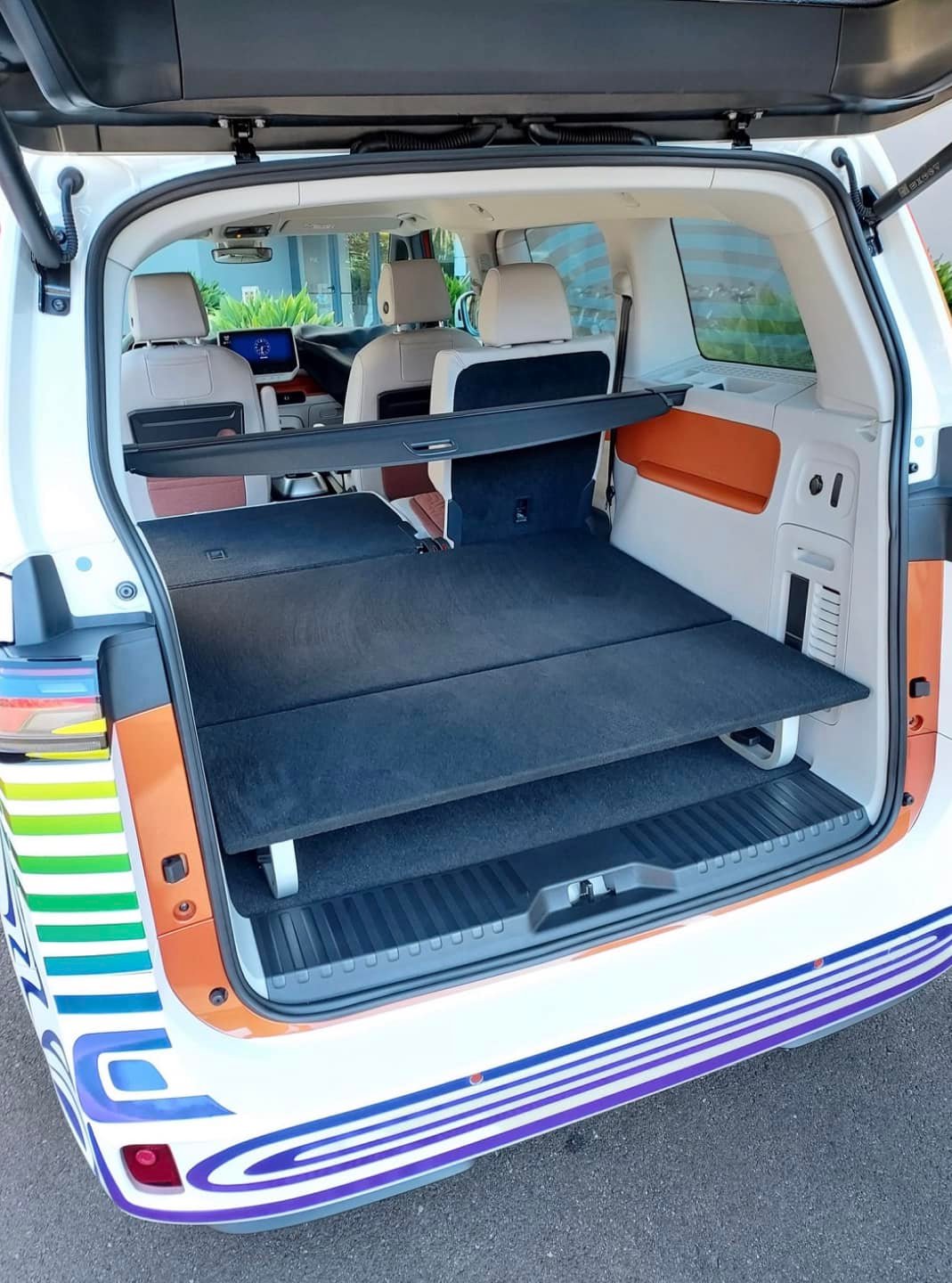 The two boot floor levels coupled with the possibility of tilting the rear seats to 90 degrees, according to the photo proposed by Marcus Müller, will make it even easier to transport more or less bulky objects flat.
Finally, it does not seem excluded to be able to add an additional row of seats at the back, the elements on each side which look like armrests (in orange color) and the reversible tray of the trunk let such a hypothesis hover. In short, the ID.Buzz looks like a vehicle designed to be flexible according to the current needs of its future users.
On the same subject :
Volkswagen Group jumps 64% on electric in Europe in 2021
Sources: Electric Fun
, Electrek
Automotive

Electric cars

volkswagen