---
With COVID-19 symptoms, people no longer have to go to the doctor to get sick leave. It is now possible to call in sick again by telephone, after this was no longer the case in the meantime. The Ministry of Health hopes that this will prevent additional infections.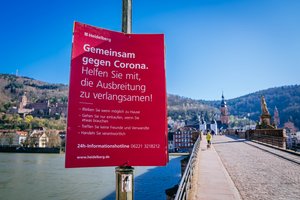 Corona: Sick leave possible again by phone
In the early days of the pandemic, patients with corona symptoms could call their doctor to get sick leave. This option was abolished again on June 1, 2022. Because of the increasing number of cases, the Telephone sick leave is now possible again. It will initially remain in place until the end of November 2022. An extension beyond that is already considered likely.
As before, people with cold symptoms can do without the otherwise obligatory visit to the practice. A phone call to the doctor is enough take sick leave for seven days allow. After one week, the sick leave can be extended by a further week by telephone. If the symptoms persist, patients must visit the practice afterwards.
According to the joint federal committee of doctors, health insurance companies and clinics, "full waiting rooms" and "the emergence of new chains of infection" should be avoided, as committee chairman Josef Hecken explains. The telephone sick note is a nationwide uniform solution, which is tried and tested and easy to handle. Abuse has not been noticed so far (source: Federal Joint Committee).
This is what happens with a corona infection with the lungs:
This is how the sick note by phone works
Sick leave over the phone is easy: people with cold symptoms call the practice of a resident doctor. A conversation then takes place. Is the doctor convinced of the inability to work, a sick leave is issued. A phone call to a medical specialist is not enough, so it must be a doctor in any case.