This episode of Inside Star Citizen consists of a series of Sprint Reports, visual debriefs made at the end of a development sequence.
Ship AI developers are working on the ability of devices controlled by non-player characters to land and take off. In particular, they have implemented an algorithm which, from a theoretical curve, will take into account the obstacles to get a smooth and safe trajectory. This is an important feature not only to bring more life to the various locations, but also to bring non-player characters to the ground. Thus, developers will be able to place them where spawn areas cannot be placed, offer new missions, or diversify the course of existing ones.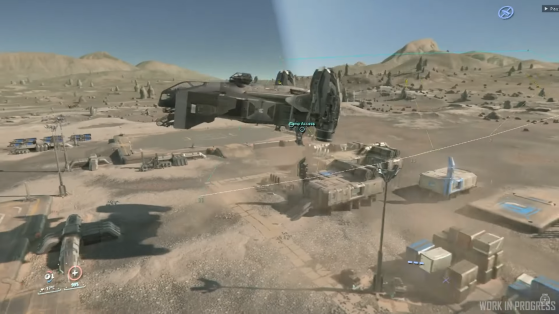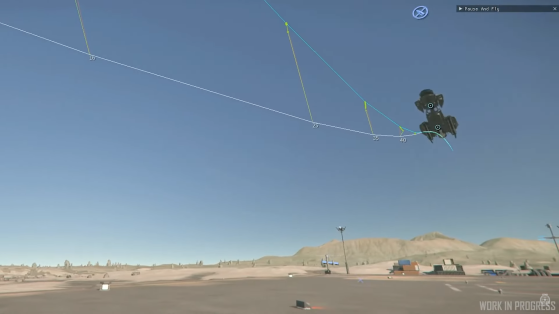 Always to make the universe more realistic and alive, the developers seek to vary walking speeds non-player characters.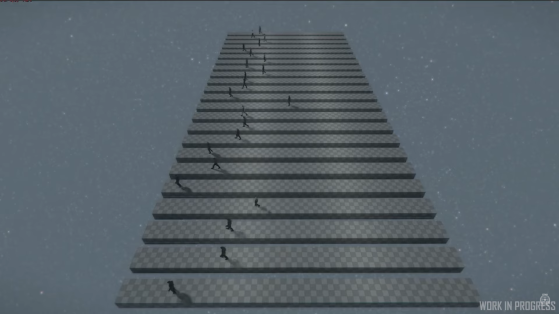 Non-player characters are now able to take into account when two people are talking, and thus be able to avoid going between the two out of politeness.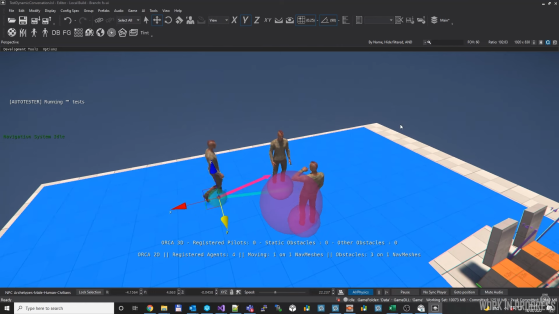 They can also take their meals at the table : In the video, a non-player character can be seen eating with chopsticks.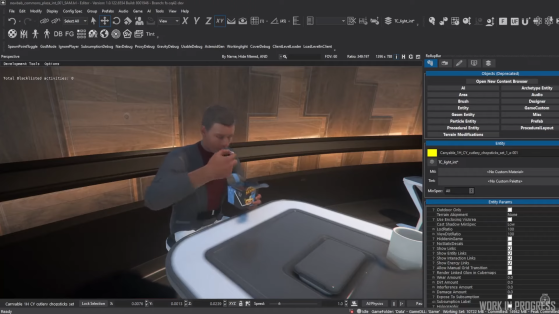 The artists have created a whole range of clothing for border systems. It's a utilitarian style with plenty of pockets and attachment points for accessories, and understated tones to evoke survival.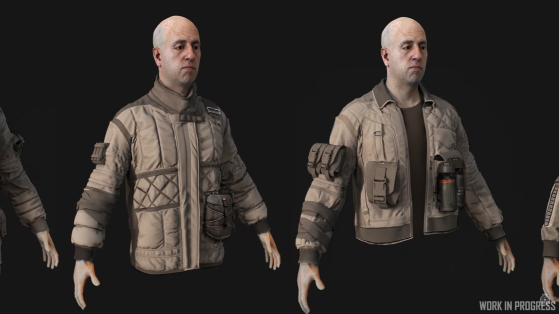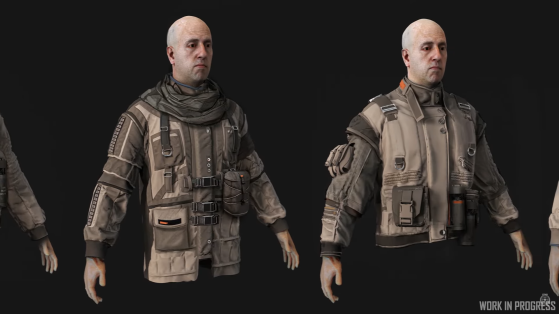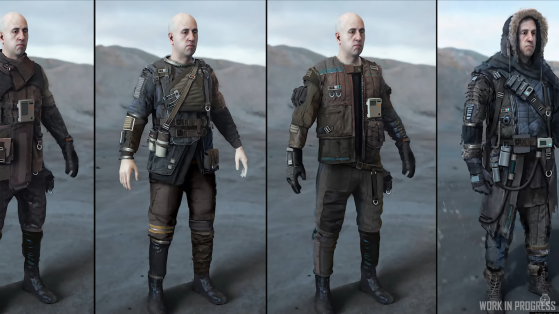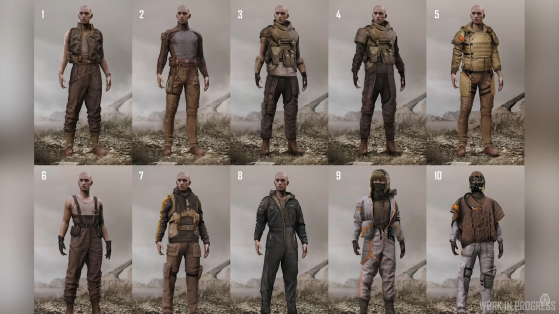 The teams in charge of planetary content are exploring new types of caves. You can see caves sanderswhile those in play are rocky.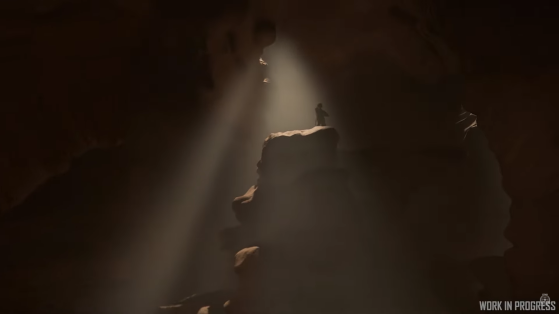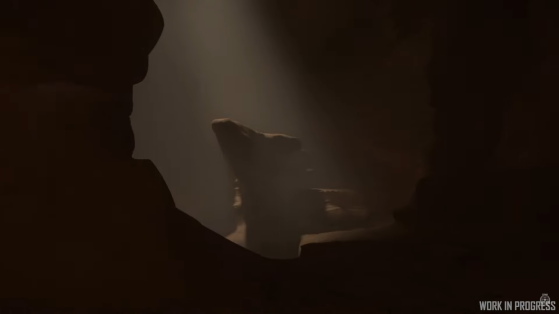 Different types of seaweed were created for rivers.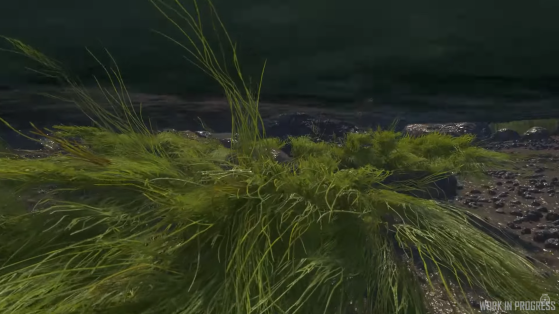 The creation of the Corsair ship progresses, in particular the mess and the cockpit. The interior volumes have been reviewed in the turret and elevator room to facilitate circulation.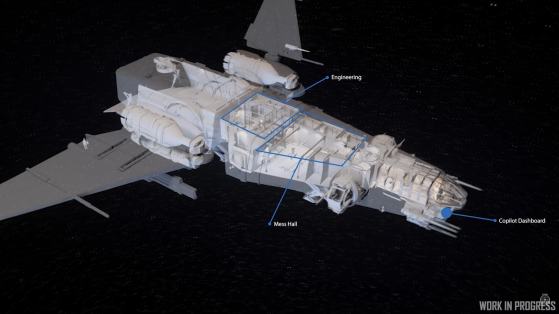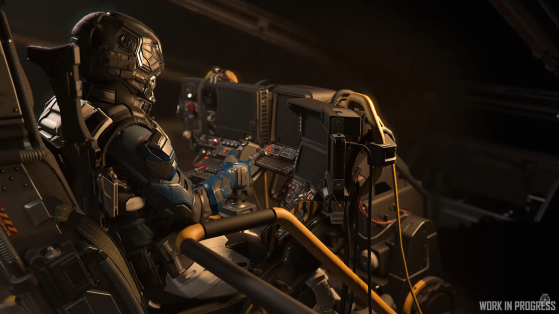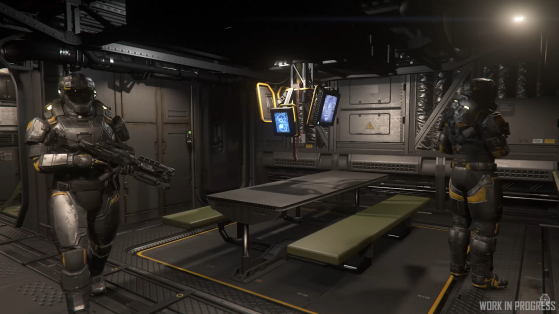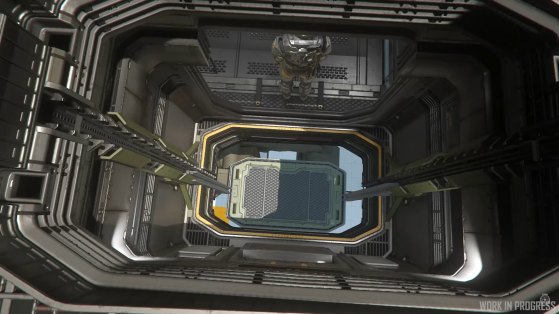 The developers have made changes to the land vehicle physics, which will be less "arcade" and better simulated. There should be less slipping, better handling of grip on hills, and more rollovers.
Finally, the developers show a recycling sequence (Salvage) aboard a Vulture.