In this episode of Inside Star Citizen, we're introduced to the new iteration of "Wear and tear" technology, along with a Sprint Report. We also learn that Jared Huckaby left California for the United Kingdom. He joined Chris Roberts in Manchester, which was to become Star Citizen's main development center.
Wear and dirt (Wear and Tear)
In Star Citizen, the appearance of characters, objects, and vehicles changes to reflect their wear and tear over time and the accumulation of environmental material (e.g. snow, mud, sand, etc.) )
Until now, this functionality is configured on a case-by-case basis, which can generate inconsistencies, such as for example a helmet which is in new condition while the rest of the character is covered in dust; or, different interpretations by developers of how an object is affected by a particular condition.
The developers have therefore decided to switch to a procedural method, which will allow more consistency while reducing the workload.
Accumulation: In the vocabulary of the Star Citizen developers, accumulation is the phenomenon that affects the appearance of an object, a character or a vehicle when it is subjected to the conditions (often climatic) of a biome.
Sprint reports
Currently non-player characters can pass through each other without collision. The developers are implementing a collision management system that allows characters to pass each other in narrow passages. To do this, they combine a temporary reduction in collision volume and an adapted animation.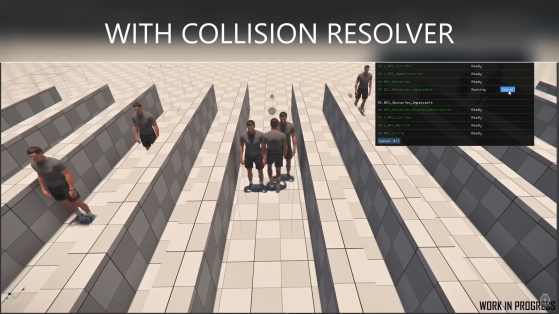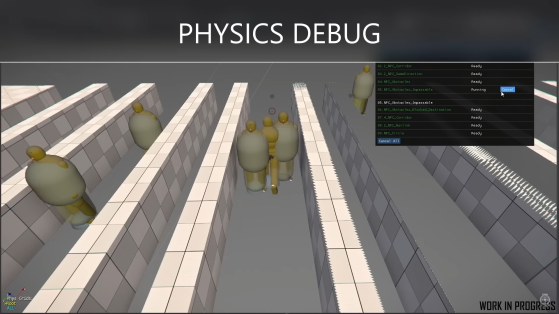 Non-player ships can be seen transitioning from space to the ground and flying low anticipating terrain. These features will be complemented by the ability to find a suitable landing area.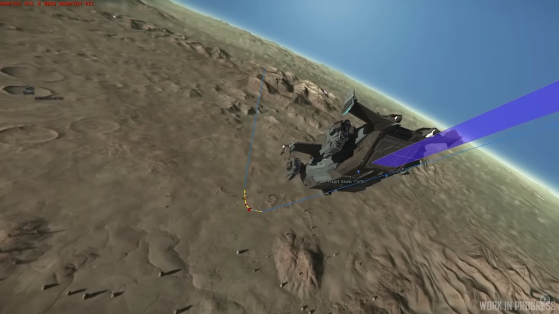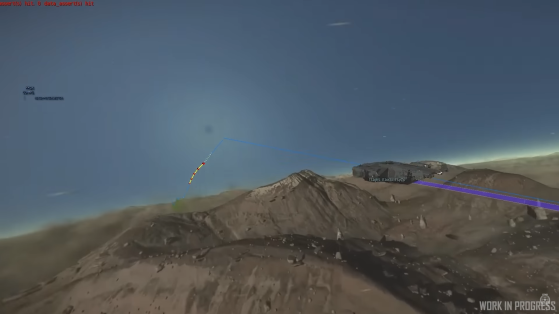 Non-player characters can adopt different behaviors when faced with a body on the ground. They can kneel around to survey the scene, or let one of them investigate while the others keep watch.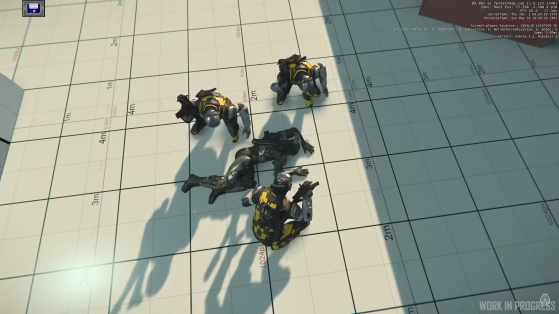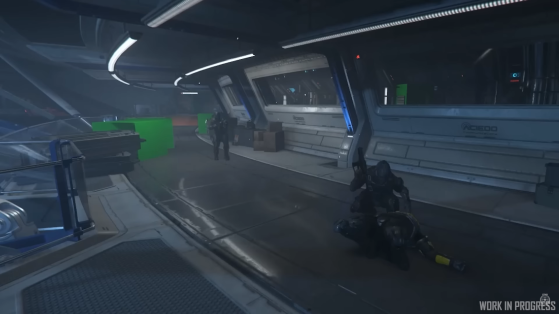 Characters feature different interactions with vending machines. When this happens normally, they collect their drink, can sit down to drink it, then throw the empty can in a nearby trash can. When the dispenser is not working, the character may show signs of annoyance or become violently angry.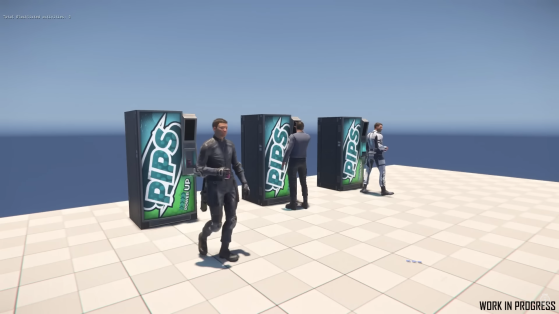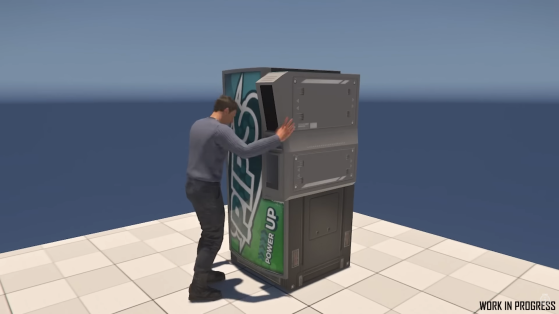 In the Pyro system, abandoned outposts and space stations will form new locations for missions. The developers work first on the opportunities for travel in these places before setting up the visuals.