With iOS 17, Apple intends to make many changes as well as several new features. Via this new version of its operating system, the Apple brand will greatly simplify the sharing of contacts and passwords. Explanations.
As you know, Apple made an appointment with fans around the world this Monday, June 5, 2023 for its new WWDC 2023 conference. The high mass dedicated to developers was an opportunity to discover the brand's future products at the apple, such as the Mac Studio M2 Max, M2 Ultra and the Mac Pro (the most powerful Apple computers to date). We also got a glimpse of the Vision Pro, Apple's groundbreaking mixed reality headset.
The Cupertino company also took advantage of the event to present iOS 17 and detail the new features to come on this new version of its OS. Thus, we learned that the famous formula "Hey Siri" was going to disappear. From now on, a simple "Siri" will suffice to activate the manufacturer's voice assistant.
iOS 17 also includes StandBy, a new feature that will display a lot of information on your iPhone's screen while charging (clock, favorite photos, widgets, incoming calls, notifications, etc.). But that's not all. As our colleagues from the MacRumors site report, iOS 17 will also make it easier to share contacts and passwords.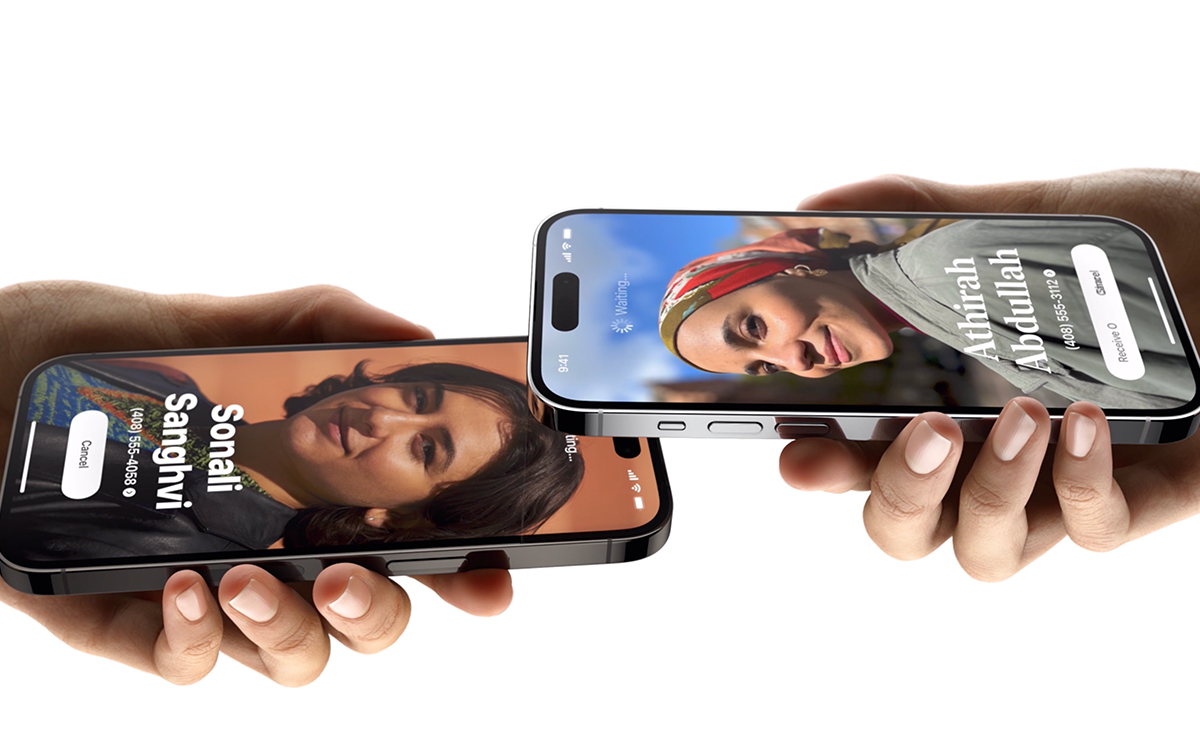 Sharing contacts and passwords will be a breeze on iOS 17
First, through NameDrop (a new feature that leverages AirDrop), users will be able to share phone coordinates by simply bringing their iPhone closer to another iPhone or Apple Watch. Also with this tool, it will also be possible to transfer content or launch a SharePlay session between two iPhones to listen to music or watch a series.
Note that users will also be able to share contact or passwords by message. By performing a long press on the text box, a new "Insert" option will appear. By clicking on it, two new options will be available:
By choosing Contacts, the user will access his directory in order to select the contact files he wishes to share. The idea is the same with passwords. It should be noted, however, that the sharing is carried out by through iCloud Keychain. In fact, all data is end-to-end encrypted.
Source: MacRumors