To avoid a disaster, don't forget to keep your data safe to restore them if necessary. It only takes a few minutes, and it could save your stay.
The smartphone is now one of the most important objects in our daily lives and contains within it our most important information and data.
Backing up your data can save you from the worst during your vacation
We are a few weeks away from the big holiday departures and our smartphone will be essential to pay online, discover the best restaurants or tourist spots once we arrive safely, and of course take photos and videos during the stay. However, it can happen for one reason or another that a big problem arises, blocks your smartphone and causes you to lose all your data.
This is where backup comes in. Apple's iPhone allows you to keep a copy of all your personal data, whether in the cloud if you have an iCloud account, but also on your computer. for anyone who prefers a backup copy locally on your computer's hard drive.
Apple's backup process allows you to keep a copy of your messages, your contacts, but also your photos and videos, your applications and the most sensitive data such as your health data, banking data or your passwords. These are encrypted during backup to preserve your privacy.
To avoid a big hassle during your well-deserved vacation, here are the few steps to take to automatically or manually back up the content of your iPhone before heading out into the sun.
How to backup your iPhone to iCloud?
iCloud backup is the easiest and most reliable method. The operation takes place automatically each day when recharging your iPhone. In addition, you can access the copy of your data even on the move, by connecting your smartphone to a Wi-Fi network or to your mobile network, if your data budget is large enough.
Open the "Settings" application, click on your name, then on "iCloud", and finally "iCloud Backup".
Check the option "Back up this iPhone" to start the first backup. The next ones will be performed automatically.
If you need to save your latest changes, click "Save Now".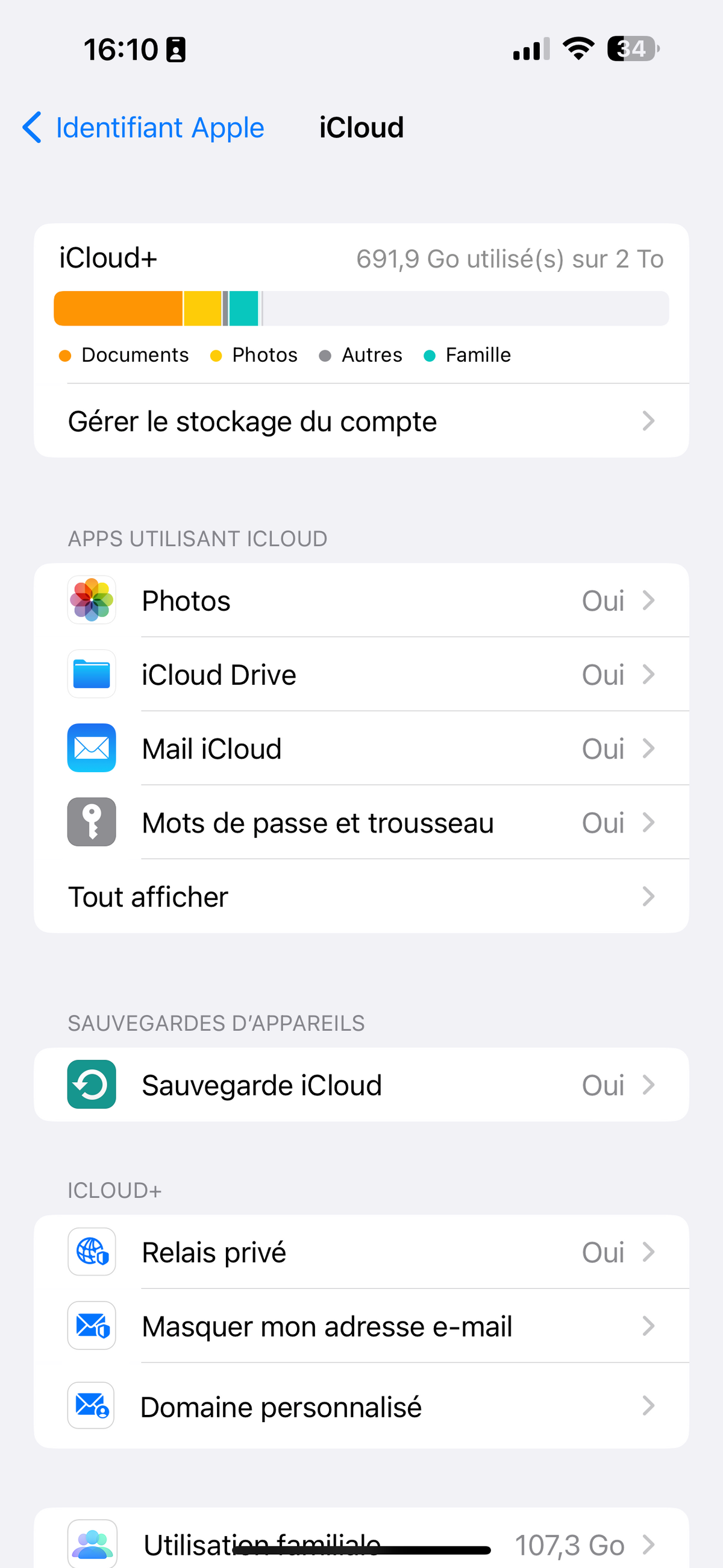 Apple is not the most generous, with only 5 GB of free storage. You will probably need to go through a subscription plan to have enough room for all your data.
How to Backup iPhone to PC/Mac?
To make a backup on your computer, you will need your iPhone, but also the cable used for charging to connect it.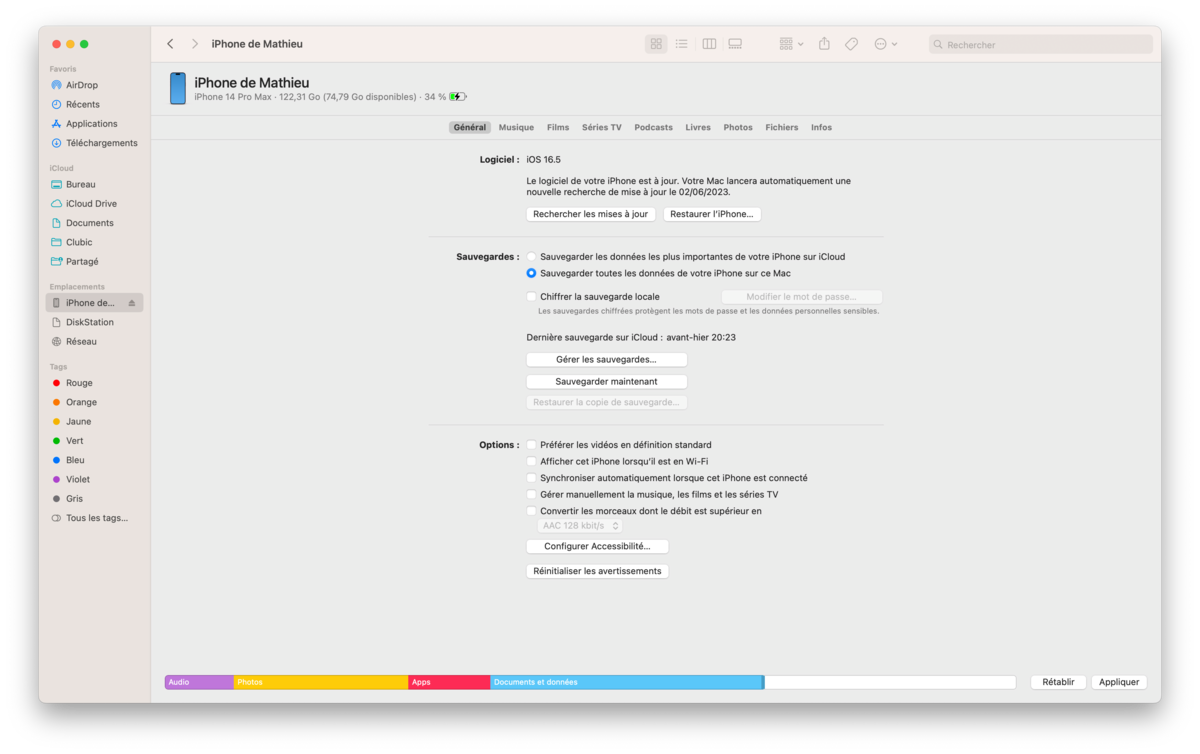 Connect your iPhone using the USB cable and enter your personal code to authorize the connection.
On Mac:
Open a Finder window and click "iPhone from [votre nom] ". Click on "Trust" to validate the connection.
Check the option "Encrypt local backup" for more security. Enter the password you want to validate the operation. Be careful not to lose it!
Check the option "Back up all iPhone data to this Mac/PC"
On PC:
Open the iTunes application and in the left bar, click on "iPhone from [votre nom] ".
Apple

Personal data

smartphone

Mobile