---
Update muffle, watch out: Several security gaps are currently threatening all iPhone users. A corresponding update is available and should be installed as soon as possible, according to Apple. In addition to the iPhone, the Mac and the iPad are also at risk.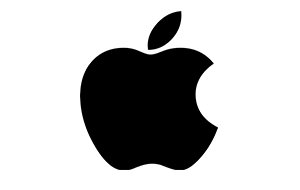 Security gaps are often of a more theoretical nature, covering niche scenarios that have little to do with practice. In the case of the latest iPhone vulnerabilities, however, things are different.
Apple recommends update: Serious security gaps threaten iPhone users
Apple warns that they could already be actively exploited. According to the US company, there are reports that attackers could have exploited the security gaps (source: Apple). The vulnerabilities allow, among other things, full access to the iPhone. Accordingly Apple recommends the immediate update to iOS 15.6.1which closes the security gaps (source: Apple). The update is available for the iPhone 6s or newer iPhones.
According to Apple, iPads are also affected. That Update to iPadOS 15.6.1 is available for all iPad Pro models, the iPad Air 2 or newer, the 5th generation iPad or newer, the iPad Mini 4 or newer and also for the iPod Touch 7th generation.
Mac computer owners are also at risk. Here this closes Update to macOS 12.5.1 the corresponding vulnerability.
The update to iOS 16 is due in autumn:
iPhone 14 is scheduled to be unveiled on September 7th
The iPhone 14 (Pro) is not affected by the vulnerability, after all, the new generation of the cult cell phone starts directly with iOS 16, which finally brings the battery percentage back to the status bar. After speculation about two potential presentation dates, September 7 is now emerging as the date of the presentation. The iPhone 14 quartet should start selling around a week and a half later.