After And if it was true or My Friends, My loves, Marc Levy has concocted a new adaptation of one of his novels for his fans, this time in series, and with Jean Reno please! All to be found on July 19 on myCANAL.
And if it were true, Where are you, Another idea of ​​​​happiness… the simple enunciation of these titles inevitably evokes long reading sessions for fans of Marc Lévy. While the summer has well and truly pointed the tip of his nose and it is fashionable to bask in the sun while devouring one of his books, the author has reserved a surprise for his audience with an adaptation television!
From July 19, CANAL+ lifts the veil on All These Things We Didn't Say. Written by Marc Lévy and Miguel Courtois, and made up of 9 episodes each lasting 30 minutes, the series tells the story of Julia Saurel, a woman who has always had a complicated relationship with her father.
All those things we didn't say to each other: from the bestseller to the series
The latter is Michel, a businessman as brilliant as he is distant. While his daughter is getting married, he does not attend the wedding. If this news does not really surprise Julia, Michel has for once a good excuse…. since he is dead! After having succeeded in transforming a ceremony in white into a funeral in black, the deceased did not say his last word.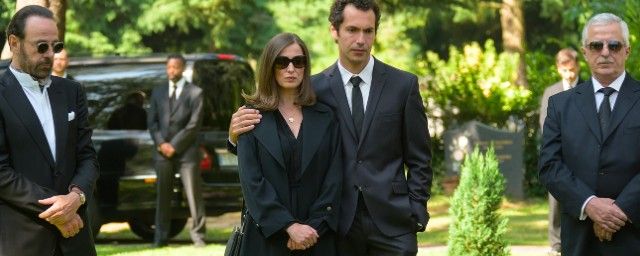 The day after the funeral, he is transformed into an android ready to make up for lost time with his daughter, in order to tell each other all the things they have not said to each other. Only concern: this extraordinary robot only has 7 days of autonomy. From Paris to Madrid, from Bruges to Berlin, the duo undertakes a journey punctuated by mysteries, reminiscences and revelations of well-kept secrets.
On the poster for the series, spectators will be able to happily find Jean Reno in top form in the guise of Michel, while the heroine is played by Alexandra Maria Lara, seen in La Chute, L'Homme sans age and lately The King's Man: First Mission. The cast also counts on the presence of Alex Brendemühl (Mal de pierre), Ben (Nina), or even… Marc Lévy himself!
Find All these things we didn't say to each other from July 19 on myCANAL and on the CANAL+SERIES platform.