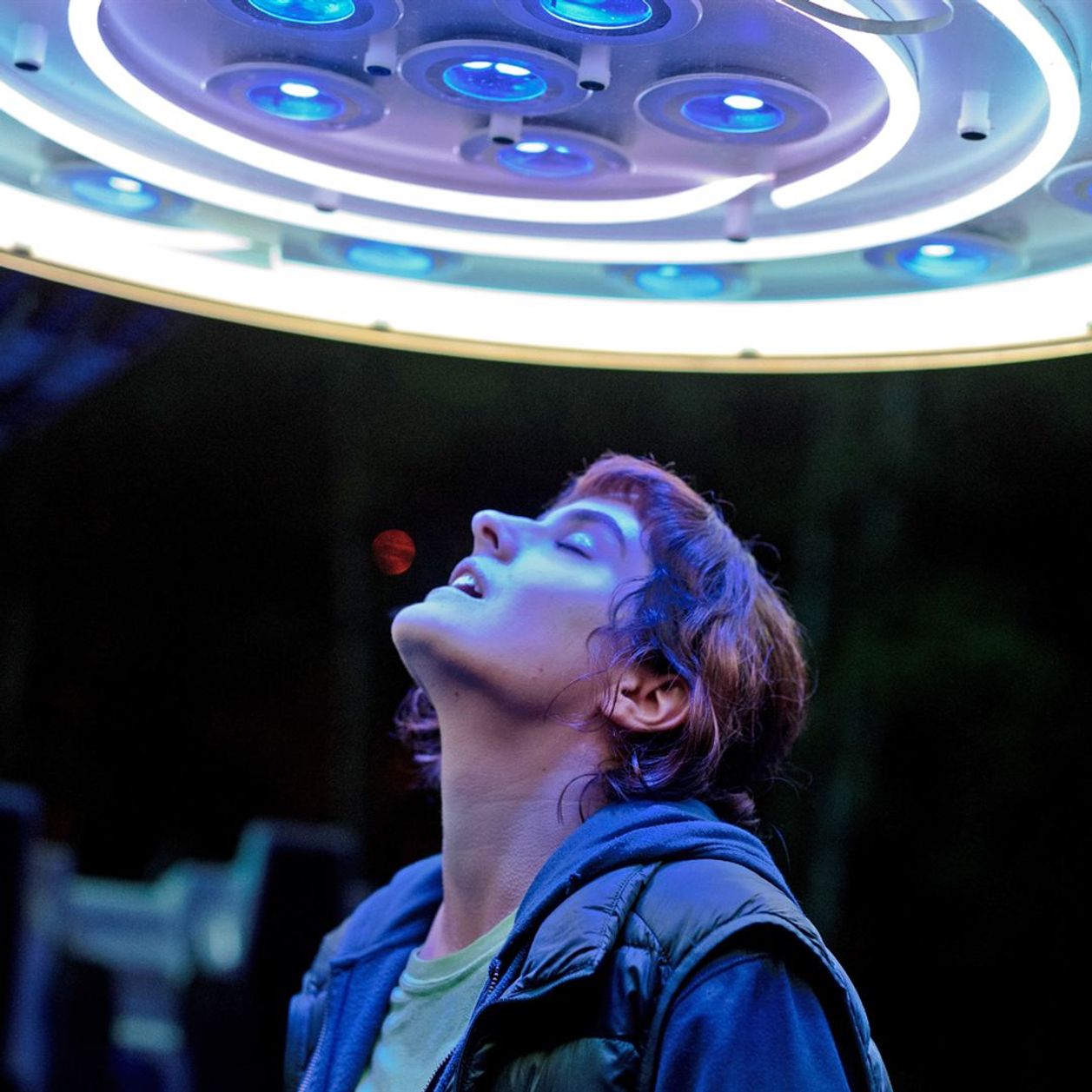 Home
/ Culture / Cinema / Ode to tolerance, Jumbo is a film of rare kindness
Zoé Wittock signs a singular and poetic film with Jumbo, at the cinema on March 18.
Video by Melanie bonvard
Jeanne is a reserved and withdrawn young woman. She works as a night watchman in an amusement park and begins to have feelings for one of the rides, Jumbo. Summarized in this way, this feature film seems to tell an unreal story. However, it is inspired by plausible events. Zoé Wittock got this idea by reading an article on Erika Eiffel. Like Jeanne in the film, this American is objectophile. She fell in love with the Eiffel Tower and married her. If this seems incomprehensible at first, Zoé Wittock takes a kind look at these people attracted by objects.
Jumbo is above all a film about the discovery of his sexuality. Jeanne is young, has never really had relationships before and feels her first emotions. The gap then widens between her and the rest of the world completely overwhelmed by the feelings she feels for this object. However, Jeanne is flourishing. Noémie Merlant is radiant with talent through the director's camera. The staging of the feature film transforms this relationship into a real fairy tale. The lights of the attraction sublimate the desires of Jeanne fulfilled by this love. The softness of the production then calms the disconcerted spectators. Jeanne is in love with an object but what can we do about it? One of the characters in the film, however secondary, has undoubtedly the most tolerant opinion in history: "She does not hurt anyone."
Faced with the judgments of others, faced with persecution and misunderstanding, Jeanne's feelings remain inexhaustible. It's a path full of pitfalls that she takes. The role of the mother, embodied by Emmanuelle Bercot, has a particularly important impact in Jeanne's construction process. If at the beginning, the two female characters seem to maintain a fusional relation, this bond will evolve. The extravagance of the mother figure leaves no one indifferent and the conflicts are overwhelming. We keep in mind the coming-out scene which, in the end, can be transposed to any non-heteronormous coming-out.
Jumbo, it is above all a love story parasitized by others that highlights the difference. We are moved by this film of rare kindness because the outsiders are sublimated. Jumbo hits theaters on March 18.
by Melanie Bonvard