The emerald green dream dress that Duchess Kate wore on her visit to Ireland in March of this year has now been named "Dress of the Decade". But best of all: You can now shop for the festive creation for a fraction of the price.
Duchess Kate has an unerring instinct when it comes to fashion and is rightly one of the absolute style icons of the 21st century. What Prince William's wife wears is often sold out within a few minutes – if only because the pretty noblewoman often picks up off-the-peg clothes, making her style accessible to millions of women.
Fortunately, we did not have to do without the Duchess' fashion inspiration in 2020 either. Although many of her appearances have only taken place virtually due to the global corona pandemic, Kate's style has always been carefully scrutinized. Including a dress that the 38-year-old wore when she visited an Irish brewery in March of this year – and that will now go down in history.
Kate's dress was voted "Dress of the Decade"

The emerald green Falconetti dress by the trend label The Vampire's Wife is criss-crossed with sparkling lamé threads and for that reason alone is an absolute eye-catcher. The fashion magazine 'Vogue' goes one step further and has now named the noble creation the 'Dress of the Decade'. Because not only Kate has fallen for the dress – stars like Kate Moss or Keira Knightley also have a model hanging in their wardrobe.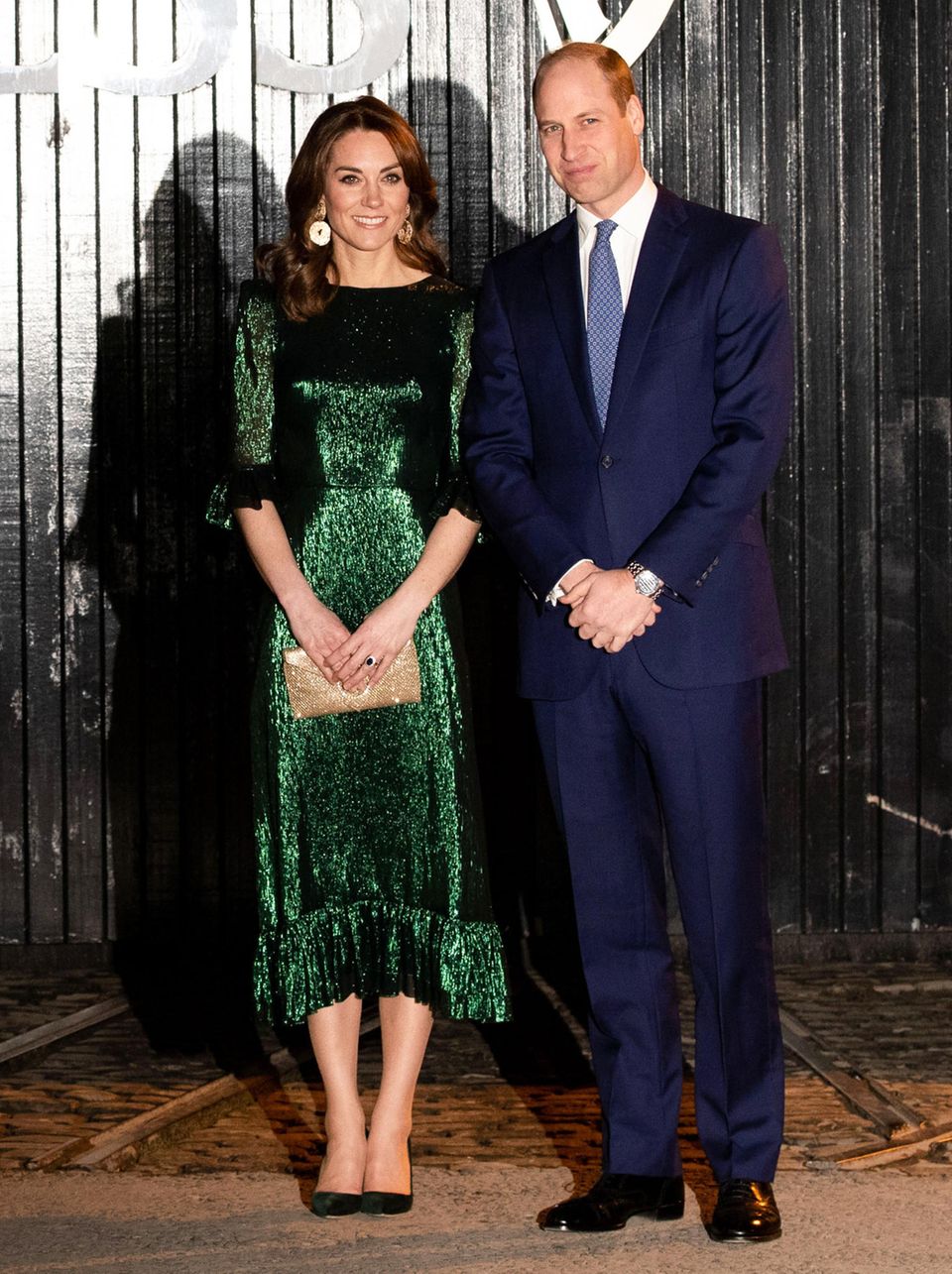 The appearance of the Duchess should certainly have crowned the label. Kate combined gold-colored accessories for the now famous ruffled dress – long earrings and a matching clutch – as well as somewhat simpler pumps that picked up the tone of the dress – and apparently did everything right.
Here you can buy the "Kate" dress again cheaply

If you want to shop for the original dress for the upcoming festive season, you need a well-filled wallet. At around 1,800 euros, the creation is not exactly a bargain. Fortunately, the label has thought along with it and, in cooperation with H&M, has launched a very similar copy, the cut hardly differs from its famous role model, only slightly different in color and material. Instead of emerald green, the Falconetti Dress 2.0 is available in black and made of elegant, semi-transparent lace instead of shimmering lamé threads.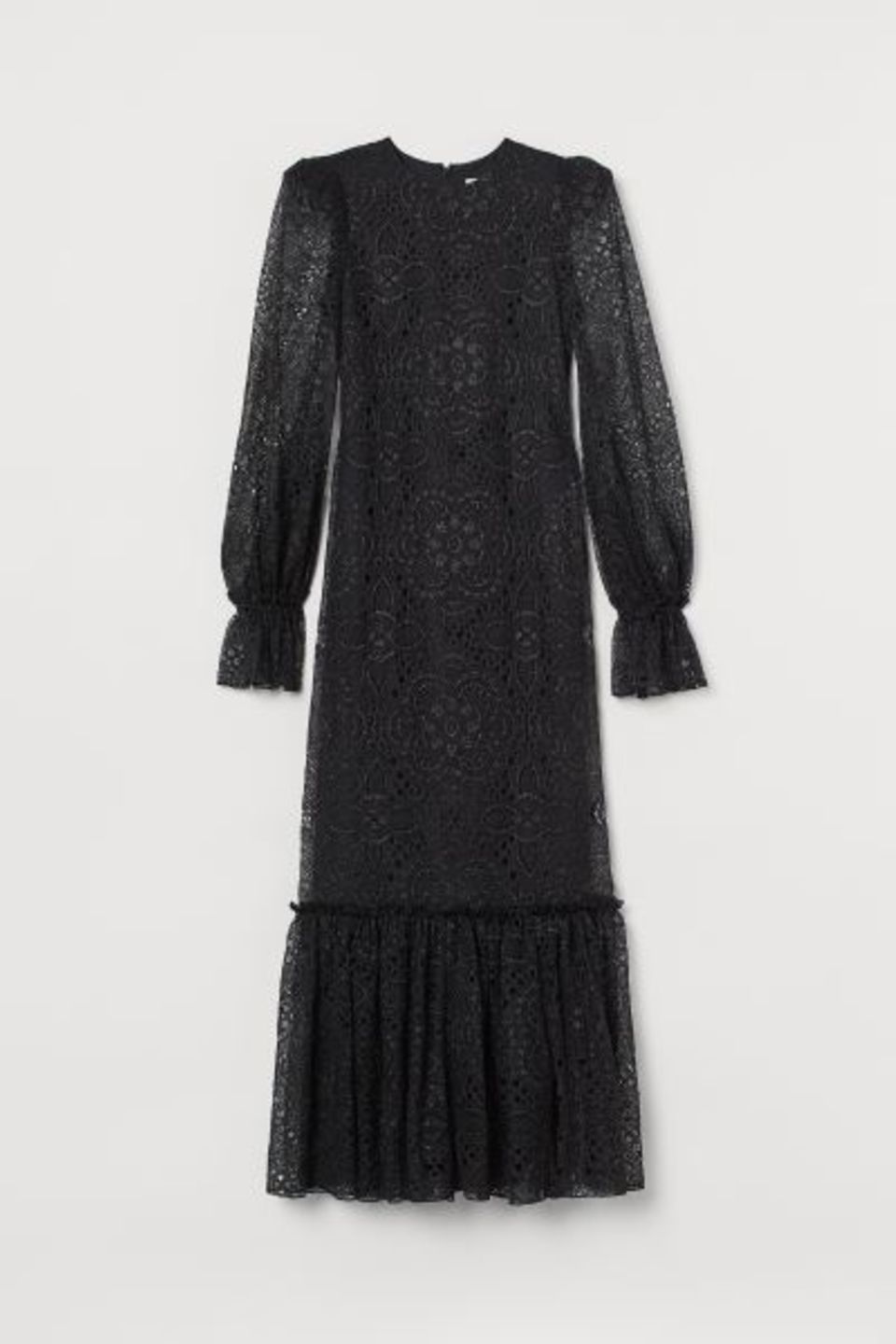 Either way – this variant is also impressive and will certainly help us achieve a spectacular appearance à la Kate on Christmas or New Year's Eve. And the price of just 60 euros is certainly not to be despised at this point …