Who says a cute little pink ball can't impress? Released on March 25 on Nintendo Switch, Kirby and the Forgotten World continues to be talked about. In terms of sales, the game is a hit and its figures continue to swell a little more than a month after release.
On the way to three million?
In its latest financial report, Nintendo unveiled the sales of Kirby and the Forgotten World, and they are pretty good, if not very good. The game sold over two million copies in less than two weeks after its release on Nintendo Switch on March 25. In all, the title has sold 2.65 million copies to date..
To compare, Kirby Star Allies – another title from the license released on Nintendo Switch – had sold 2.56 million copies in March 2019, a full year after the game's release, to reach total sales of 3.42 million copies . This new opus could therefore greatly exceed its big brother. It remains to be seen if it will manage to surpass Kirby's Dream Landthe very first game in the series – released on Game Boy in 1992 and reissued in 2011 on Nintendo 3DS – and sold more than 5 million copies.
Kirby was never a big seller for Nintendo, but these numbers are very encouraging. The first 3D title in the world of the little pink ball has been very well received by critics and gamers. The game had a cannon start in several countries, notably in Japan. During the first week of April, it also rose to the top of sales in France – thus stealing the place that has been trusted for some time by Legends Pokémon Arceus. The milestone of three million copies sold is therefore largely achievable, the only unknown being when.
What future for Kirby?
Kirby has been a pure 2D platformer since its inception, as Mario has been for a very long time. The developers wanted to go further with this latest installment by bringing the pink ball into the third dimension.

However, the next games will not necessarily be in 3D. 3D was a step, an attempt, but the sequel is not yet drawn and will perhaps do without volume if better proposals allow Kirby games to evolve. So we don't yet know which direction the license will take since, according to the developers, this direction doesn't even exist yet.
Mario games have greatly diversified over time, just look at the future football game Mario Strikers which already seems to be essential, we can therefore hope that Kirby benefits from the same developments and above all that the developers will be able to meet their own challenge of reinventing the gameplay of the license.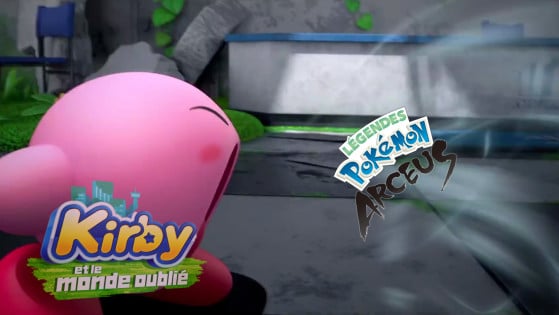 SELL has just unveiled the top 5 physical sales for the week of March 21 to 27. We find Kirby and the Forgotten World there, which comes to wreak havoc while the big three of this top (Gran Turismo 7, Pokémon Legends Arceus and Mario Kart 8) are still present this week.