Skin lovers on League of Legends are going to be happy. For 2022 Riot Games has thought big. New skins, themes, but also return of old sets and updates to old content, the credit card may heat up on the side of some summoners. A brief overview of all the studio's announcements on the subject.
Modernize Champions and Skins
The goal here is to update the game over time to modernize your experience with your favorite champions. Last year is Caitlyn which has undergone major changes aimed at updating its base skin, animations, effects, as well as most of its skins and illustrations.
This year is Ahri who will undergo the same treatment. Even though the champion is one of the oldest in the game, she remains very popular within the community. She doesn't have a callback animation and her animations look very dated, not only for her original skin, but also for epic skins that use the same base.
Skins and themes to come
In recent years, Riot Games has compiled a list of champions who haven't received a skin for over 1000 days, the famous 1000 Day Club. Right now it's very short, but there are still a few forgotten characters left. The goal is therefore to completely empty it in 2022.
Here are the champions who will definitely receive an appearance this year:
Obviously there will be others, but lovers of these champions can already rejoice.
In terms of themes, some classics from the past will make a comeback like the West, the Star Guardians and the Bees (and Orianna will have a skin on this theme). the goal is to update these sets, these universes in a new way.
Riot Games is also going to do something pretty much new. Take an isolated ancient skin and imagine it in a world that might exist. "On a dying earth, in the near future, humanity is short of resources and faces the invasion of a formidable ancestral high-tech army. In a final attempt at survival, the world manages to unite to create what will be his only hope. A super-warrior armed with incredible technology: the Fighting Rabbit. "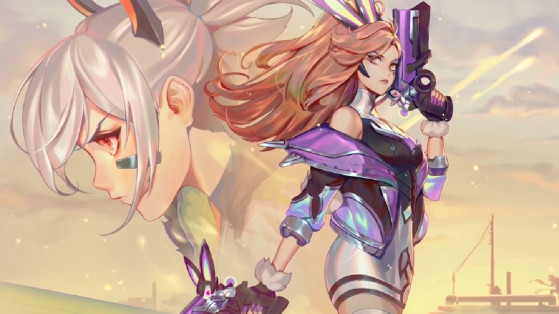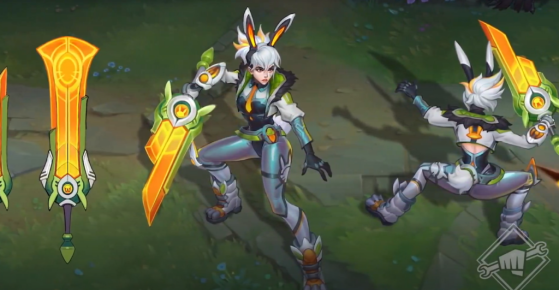 Anima SQUAD has everything you would expect from a futuristic theme : high-tech armor, powerful warriors and cute animals. Riven Fighting Rabbit will be back in a modern outfit and she will not be alone, since we have already seen a first visual of Miss Fortune on the same theme in the image above.
A new community vote
The community will also be used to update an old theme as was the case for the West. You can therefore vote by choosing one of the following themes for a revival: Infernal, Gothic or Purifiers. The goal is to give them more meaning and better represent their in-game identity. If your favorite theme does not win, rest assured, Riot Games will not forget it and will think about it in its future plans.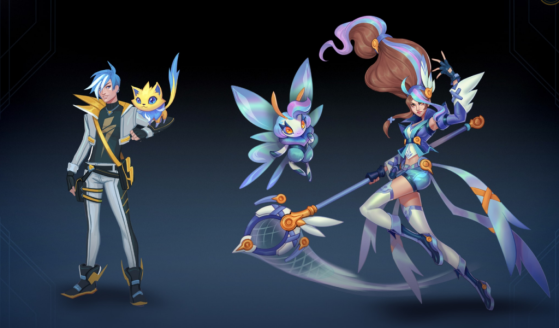 Which brings us back to the vote from last year. Monster Trainers, which finished third, will be released later this year. Finally, Riot Games presents its first new theme of the year, a tribute to the Lunar New Year: Porcelain, whose skins are already present on the PBE.
So which skin or outfit are you most hyped for the coming year?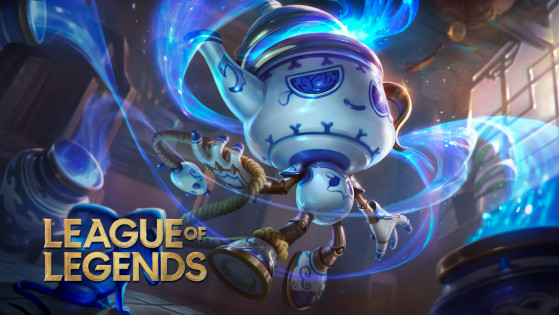 We were expecting them, they are here, the skins that will accompany the second patch of the year on League of Legends. And it's a whole new family that Riot Games presents us, that of porcelains.