LES MILLS+

Access Les Mills+ workouts from a variety of devices. But is it worth subscribing to the online fitness studio? We'll tell you.
Les Mills+ in review

editorial rating
8.2
reader rating
No ratings yet
Additional functions & extras
8.0
Hip workouts with a huge selection

Anyone who takes part in Les Mills+ gets fit – but really. The appealing design of the website conveys this impression. The prices quoted are reasonable for the online gym given the large selection of workout videos. Unlike the prices for the equipment offered in the in-house online shop. Here you can get away cheaper elsewhere. Unfortunately, Les Mills+ workouts are currently only available in English.
We liked that
great selection with different courses
Yoga and meditation classes are also available
"Trainer Series" with different animators
attractive design thanks to a cool brand
price ok
We didn't like that
Music cannot be selected by yourself
no association with fitness trackers
English language site only
Equipment in the online shop relatively expensive
costs and packages

setup and operation

Offer of courses and workouts

Additional functions and extras

Supported Devices

Conclusion
Les Mills On Demand has recently been renamed Les Mills+. With the rebranding came a new design for the brand. The New Zealand company gained notoriety with its group training offers all over the world, a home workout service has been available for several years for access from anywhere and on numerous devices.
costs and packages

In order to train with Les Mills+, you must first purchase a package. The first 30 days are free, in an offer you get the first three months after the trial period for only 15 euros. Then it's on to the standard prices – which, depending on the option, are between 10 and 15 euros per month. For example, if you choose the annual payment method, you pay around 120 euros in one go, i.e. 10 euros per month. With monthly payment, the service can be canceled monthly, payment is made by credit card or PayPal.
setup and operation

Setting up the service is very easy. Download the app or go to the website, create an account, pay and you have instant access to all the content Les Mills+ has to offer. It's just as easy to use, but the large selection can be a little overwhelming on the home page. If you have just created an account, you will see an introductory course on the start page.
Then it's off to the suggested workouts: finished videos from various workout series are suggested to you here. Below are a variety of ways to motivate and inspire you to delve deeper into Les Mills workouts.
Offer of courses and workouts

The range of classes and workouts that Les Mills offers is quite large. On average, a new video is released every week in each of the 20 different workout series. The workouts are usually between 20 and 40 minutes long, with the most intense workouts lasting up to 90 minutes. In total, you currently have access to over 800 different workouts, with new releases being added every week. Unfortunately, there is no specially personalized training plan.
The 20 different sports or workout series cover the needs of almost all athletes and fitness enthusiasts. In addition to yoga and wellness workouts, running workouts, strength training, martial arts, dance fitness and even courses for beginners and children between the ages of 10 and 16 are offered. For each workout, it is specified which equipment is required, which exercises are carried out when and which music is used. You can also filter the courses according to these properties.
During the test, we liked the opportunity to exchange experiences when training with Les Mills+ on an exclusive Facebook community. A blog tells you the best ways to train with Les Mills+ every few weeks. With challenges you can get into your training. They include a six-week training plan with nutrition and coaching tips designed to help you succeed.
In addition, Les Mills+ offers the opportunity to purchase equipment for the workouts in its in-house online shop. However, the devices are quite expensive: A training mat costs 75 euros, if you want to buy all the workout tools, you will have to pay around 590 euros. With third-party devices you are significantly cheaper here.
Supported Devices

This is where Les Mills+ can score. Because the workout service supports all imaginable platforms: These include iPhones, Apple TV, Android phones, Fire TV, Xbox One, Roku and Samsung Smart TVs as well as all web browsers that can play videos. So you have access to the workouts from almost anywhere.
Les Mills+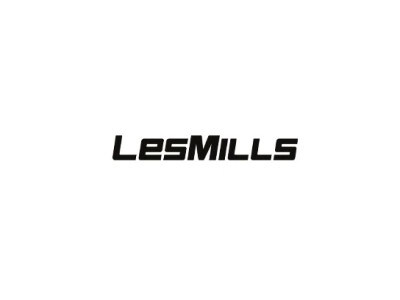 editorial rating
8.2
reader rating
No ratings yet
Additional functions & extras
8.0
Don't you agree? Are you looking for suitable alternatives? We have an extensive list of Les Mills+ alternatives ready for you in our online fitness studios overview.
Les Mills+: data sheet
Here you can find the technical data for Les Mills+. You can easily compare size, weight and other properties with other products.
Price
from 10 €
monthly cancellable

✔

Yes
free trial period
30 days
payment methods
Credit card, PayPal
Additional equipment required
partial
Android

✔

Yes
iOS

✔

Yes
browsers

✔

Yes
apple tv

✔

Yes
fire tv

✔

Yes
AndroidTV

✔

Yes
Tizen

✔

Yes
individual training plan

✘

no
Number of courses/workouts
800
number of sports
20
number of coaches
not specified
live sessions

✘

no
Don't miss anything with the NETWORK-Newsletter
Every Friday: The most informative and entertaining summary from the world of technology!