Manufacturing of the new Tesla 4680 battery cells has begun. However, the ramp-up of mass production is really only planned for next year.
The new 4680 battery cells are larger than the older generation. They must offer Tesla better energy density while lowering their cost. This new generation of batteries was announced by Tesla on Battery Day 2020, but they only started production 2 years later, in 2022.
Several questions relating to the production of these new battery cells and their integration into Tesla models were asked by investors during the last Tesla financial results conference on January 25, an opportunity to take stock of this crucial subject for Tesla. .
A weekly production of 1,000 battery packs only at the end of 2022
Tesla announced the same day an investment of more than 3.6 billion dollars to expand its gigafactory in Nevada, with the aim of producing 4680 batteries and the Tesla Semi there. The two subjects are related, since the large batteries of the Tesla Semi are composed of 4680 cells.
For the moment, these new cells are produced in factories in Austin, Texas and Berlin. In total, current production can equip 1,000 cars per week. A production far from sufficient to offer these batteries on the entire Tesla range, since 1.3 million vehicles were produced by Tesla in 2022.
2023 will make it possible to increase production on the various sites. We learn in particular that only one chain is active at the Austin, Texas factory, out of the 4 possible production lines. The other 3 channels are however in the start-up phase to be operational in 2023.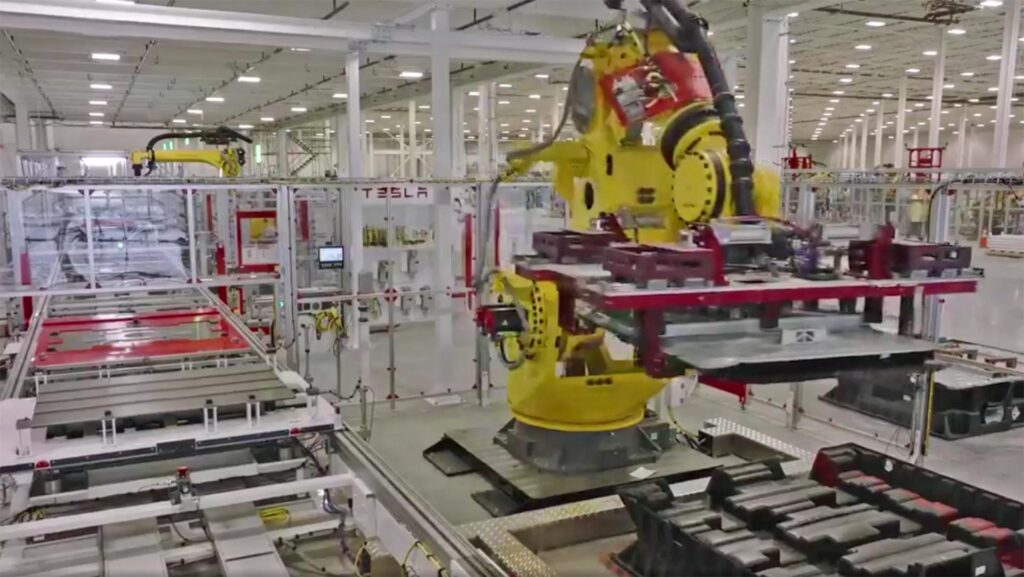 Elon Musk and his vice president, Andrew Baglino, both confirm that 2023 remains a year of breaking in and improving the production of these new batteries, so that 2024 is the year of mass production.
Battery production sites coupled with the production of cars equipped with them
Batteries are manufactured in the assembly plant of the model that uses them. Tesla's industrial logic makes sense. The Tesla Model Y manufactured in Austin or Berlin can therefore receive these batteries. Model 3s or Model Ys made in Shanghai currently cannot.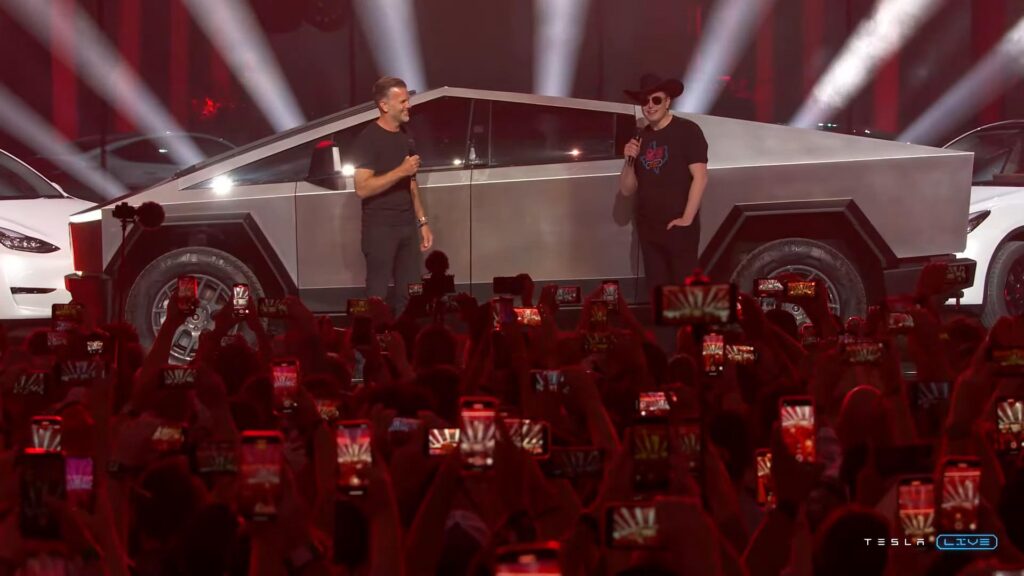 The Tesla Cybertrucks which will be produced from 2023 in the Gigafactory in Austin will also be equipped with these new 4680 cells. wait until the production of the 4680 from this same factory can keep up with demand. Without a 4680 battery, there is no Tesla Cybertruck.
It is ultimately battery production that globally limits the production of all Tesla models. Elon Musk explained to one of the investors: We are limited by the total production of lithium-ion cells. And so people were like, why not bring this other car or this other car to market? Well, that doesn't really help if all you're doing is moving batteries from car to car. It actually hurts because you're adding complexity, but you're not adding extra bulk. It is therefore useless, even counterproductive, to add complexity to a model without solving the problem of the availability of lithium-ion batteries. »
The cost of raw materials and in particular lithium also play a significant role in the evolution of Tesla and their prices on the various markets.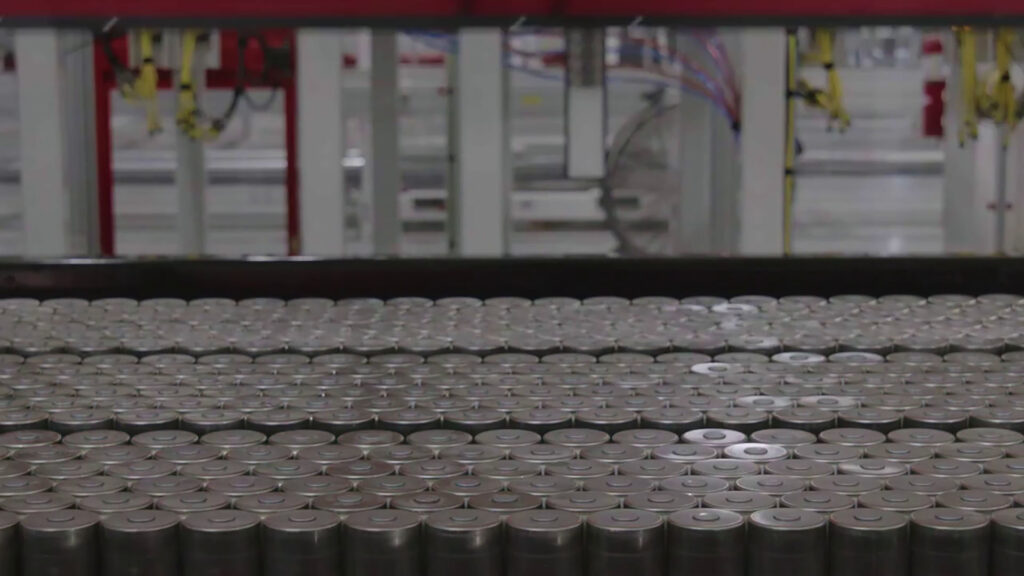 New models still in the drawers of Elon Musk who depend on the 4680
Elon Musk explained in response to a question from an investor that there were a lot of announcements " very exciting to come in 2023, particularly for new products, but that it was too premature to talk about it.
Elon Musk also said: We want a new product launch to match where cells are available, or that new product use those cells without cannibalizing cells from other cars. This is the real limiting factor for new models, and nothing else. »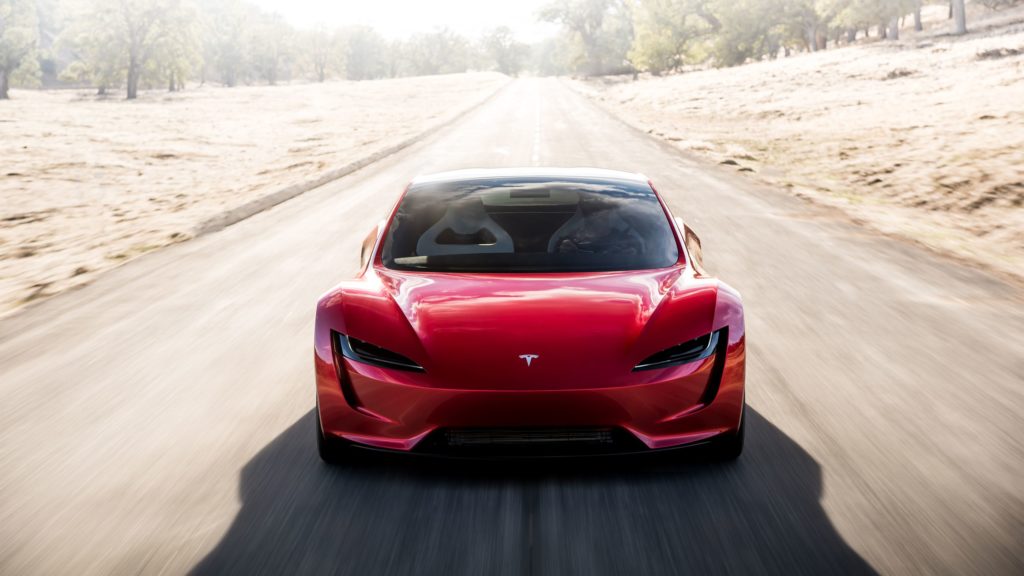 The Tesla management team gave a first meeting of the 1er March 2023, during the next investor meeting, to learn a little more about some of the brand's projects for the coming years. The bets are off: the launch of the Tesla Roadster or another completely new model?
---
If you liked this article, you will like the following ones: do not miss them by subscribing to Numerama on Google News.