France once again welcomes the Loewe brand to its territory, which markets its latest image and sound products there. But, from next year, the manufacturer will diversify its offer, where we did not necessarily expect it.
In 2019, Loewe filed for bankruptcy, and it was thought to lose the last European representative of the television market. Finally taken over and saved by the Swiss investor Aslan Khabliev, the German manufacturer was able to continue its activities. The almost century-old brand (it was founded in 1923) today announces its big comeback in France.
Loewe returns with a slew of new products
Loewe maintains its identity with high-end TV and audio products that combine technical specifications and premium design. The manufacturer puts a lot of emphasis on the durability of its devices and their provenance: they are both designed and produced in Germany, at the Kronach headquarters in northern Bavaria.
On the edge of the abyss 3 years ago, Loewe quickly revived. The brand is now present in 36 countries on four continents. Since its takeover, no less than twenty new products have been marketed.
There are four new lines of televisions (Loewe bild s, Loewe bild v, Loewe bild i, Loewe bild c), a new audio range with smart radios, 3D Dolby Atmos soundbars and multiroom systems with speakers, as well as the new lifestyle brand We.by Loewe, consisting of a series of colorfully designed televisions and Bluetooth speakers.
A 77-inch 4K TV with Dolby Vision and premium finishes
The top-of-the-range new generation television model is the Loewe bild s. It features a massive 77-inch 4K OLED display, Dolby Vision and HDR10 compatible, with 1ms response time, up to 800 nits brightness and 120° viewing angle.
TV audio is provided by an integrated sound bar with separate speakers and a passive membrane, for an output power of 2 x 30 or 2 x 60 W, and support for the Dolby Atmos standard.
But it is on the design that Loewe stands out from all its competitors. The reference has a motorized foot, which also hides the unsightly cables that often spoil the aesthetics of the living room. A magnetic cover also has the function of avoiding seeing the connectors.
The materials are also of high quality: no question of using plastic here, the chassis is made of steel. The installation of the TV at the customer is carried out by a professional.
Always present on the audio
For audio, we can cite the Loewe klang bar5 mr & sub5, a system that includes a soundbar and a subwoofer in the shape of a pouf or stool that fits particularly well in the decoration of the living room of the home. .
This Dolby Atmos 5.1.2 soundbar (DTS:X and DTS Virtual:X are also supported) and its wireless subwoofer can reach a combined power of 440 W.
The product is multiroom compatible via Apple AirPlay 2, Chromecast built-in and DTS Play-Fi, and can stream music from platforms like Spotify, Amazon Music, Tidal, Deezer and internet radio. For voice commands, Google Assistant and Alexa are supported.
The connection is not to be outdone, with two HDMI ports, an eARC port, an optical socket, a 3.5 mm jack and a USB port.
Loewe will diversify beyond sound and image
Another particularity of Loewe is to offer products that last over time, both for their quality hardware and for their software monitoring, with regular updates made to the manufacturer's in-house operating system. So much so that the brand guarantees its devices for a period of five years in order to reassure the buyer who pays the price to afford a premium product.
From next year, Loewe will change its strategy and diversify. While televisions and audio systems will remain the core of what the brand represents, it will expand to other sectors. A fully automated coffee machine and an electric scooter will be launched on the market as early as 2023. And other product categories are already being developed to be introduced in the next few years.
Europe may have found its high-end generalist electronics maker.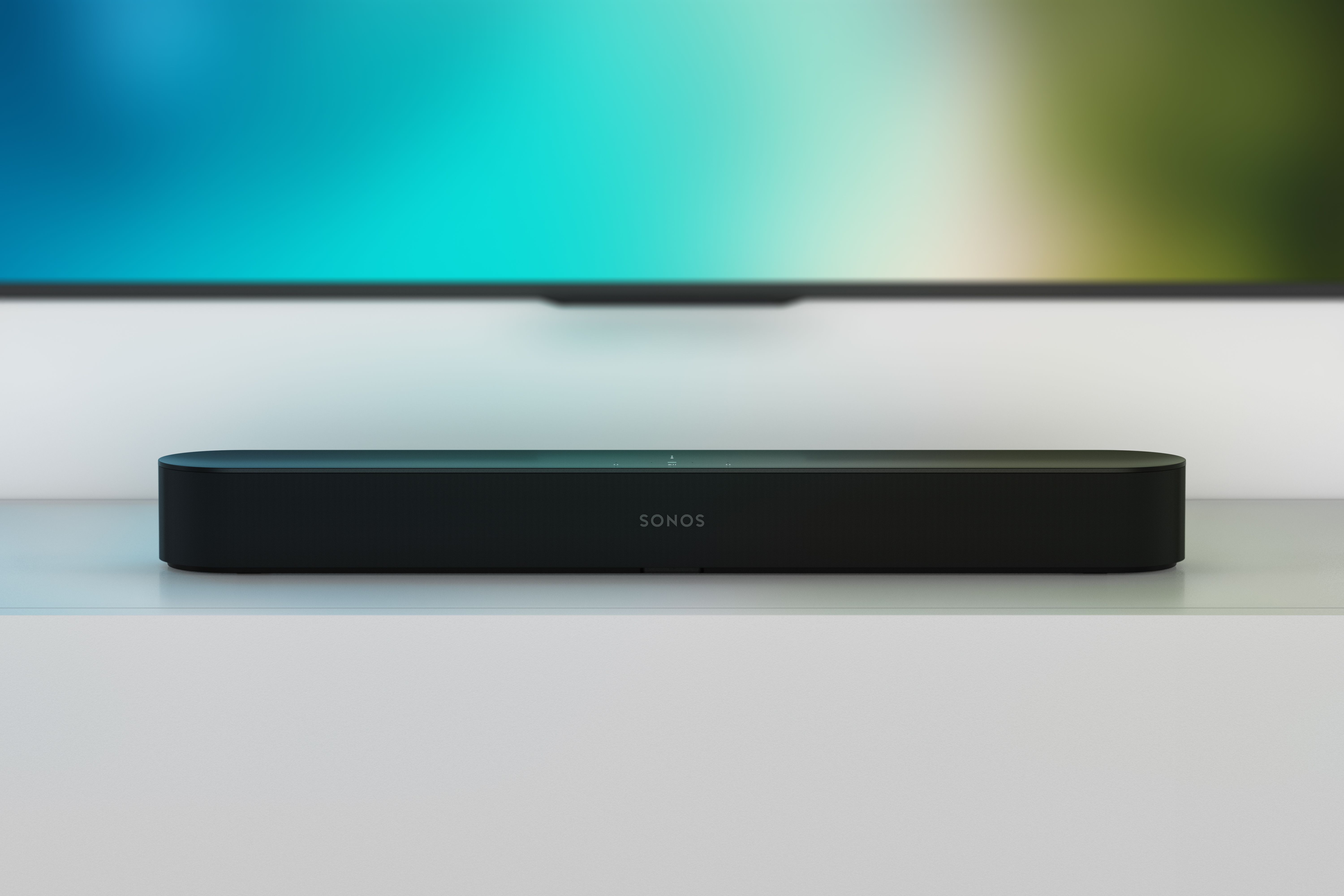 Which is the best soundbar for you? As good as it is, even the best television is incapable of producing quality sound. The fault lies in the lack of space left to the speakers. To overcome this drawback, the ideal is to opt for a sound bar. Generally placed under the TV, it is able to generate an excellent sound environment. From the compact model to the one with a voice assistant, the choice is vast. This guide brings you six soundbars tested – and approved – by us. Sit back, turn up the volume and enjoy your movies like in the cinema!
Read more
audio equipment

Picture & Sound

TV