LoL: A fan creates a Spirit Flower skin for Aurelion Sol, and the result is splendid!
League of Legends brings together a creative and talented community, which has already shown its work in amazing cosplays, realistic fanarts and even new champion concepts. This time it's the work of the illustrator jenner chen who imagined what Aurelion Sol would look like with a Spirit Flower themed skin.
A stunning rendering
The theme came to the game in 2020, with Yasuo, Lillia, Vayne, Teemo, Thresh, Ahri, Cassiopeia, Kindred, Riven, and Yone. This new family was a success, mainly because the skins were for popular champions, but also for newcomers to Summoner's Rift (Lillia and Yone). The cosmetics have very characteristic colors, with shades of blue, pink and purple.
The Spirit Blossom theme returned in 2022, with new appearances for Syndra, Tristana, Soraka, Sett, Evelynn, Aphelios, Yorick, Darius, and Master Yi. But no sign for Aurelion Sol, to the chagrin of the character's lovers. To satisfy a small curiosity to know what the Starforger would look like with this theme, an illustrator decided to create the appearance himself.
The illustrator is well known to LoL fans for his illustrations, notably the creation of the Bee skin for Bel'Veth. The Spirit Flower Aurelion Sol version caught the attention of the community, who were more than convinced by the result. The design has been so well accepted by fans that one can hope it will make Riot Games think about the champion when the studio does a slew of appearances from this family again.
It should be remembered that Aurelion Sol gameplay update is in progress and it should be available in 2023. Initially, the changes were planned for this year, but Riot Games said they need more time to do justice to the champion. There is also hope that the potential changes to the champion's mechanics could help increase his popularity and as a result, he could receive more skins, since he only has three at the moment.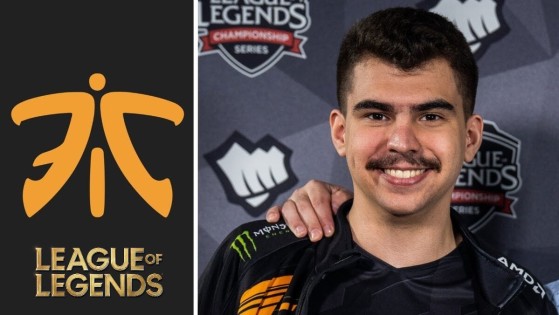 esport-lol
After spending 7 years on the professional circuit, this former LEC star decides to take a break during the Spring Split of the 2023 season.