Imagineers Studio has acquired the rights to adapt a series of works by French comics artist Jean-Yves Mitton with the aim of creating a "European MCU".
Florent Lamy, a French agent for Elevate Artist Management (which represents American talent in Europe), unveiled an ambitious project during the Cannes Film Festival.
Create a universe of French and European superheroes like the MCU. To do so, the latter acquired the rights to adapt a series of works and characters created in the 1980s by the French cartoonist and scriptwriter Jean-Yves Mitton (aka John Milton) via his new company. ImagineersStudio.
The latter specializes in the development and production of films and series inspired by French and European superhero characters.
Screen daily reports the words of Florent Lamy, "France has an extraordinary heritage when it comes to comic book superheroes. Our strategy is to reclaim this forgotten universe the same way Americans brought their superheroes back to life.".
Jean-Yves Mitton, the French Stan Lee?
Florent Lamy, who has been developing this project for more than three years, aims to imitate Marvel by creating a universe adapted from Mitton's works in cinema and television. The latter also qualifies the French artist as "French response to Stan Lee" and specifies that Jean-Yves Mitton even worked with Marvel and Stan Lee several years ago on The Fantastic Fours and Spiderman.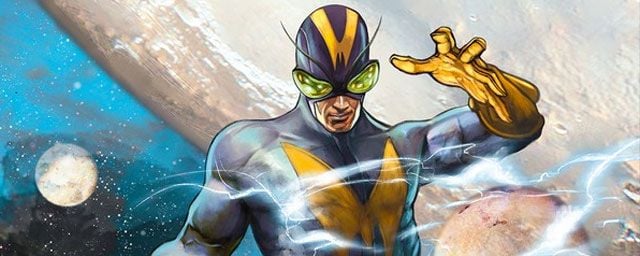 We owe him the comic book series Mikros (published in the early 1980s by Lug Editions), which tells the story of a sportsman and a scientist whose bodies merge with insectoid aliens, giving them superpowers, the comics Epsilonthe son of Nothingness, the character of The White Archer who, in a futuristic world, repels threats from other universes with his super arrows or even Photonik and Cosmos.
So many works that Imagineers Studio has acquired in order to make an audiovisual adaptation. The company is currently developing a series of films and series in French and English for American and European platforms.
Superhero quiz: outside of Marvel and DC, do you really know anything about it?
Florent Lamy adds: "Our ambition is to create a French Marvel with a universe shared only by forgotten French and European superheroes, with the additional desire to call on French talents who have built their careers in Hollywood, in various fields such as special effects and artistic design".
It will therefore be a European collaboration, the company should therefore soon acquire the rights to comic book adaptations of European superheroes.