---
Anyone who likes personal advice and prefers to shop locally will have less choice in the future: the well-known MediaMarkt competitor Conrad is closing its doors. Only one location in Bavaria is to remain for private customers. Conrad boss Ralf Bühler explains how the company will continue.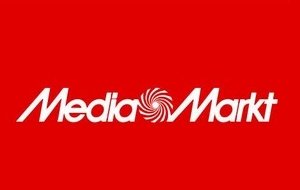 The stationary electronics trade in Germany is in a state of upheaval: two years of the corona pandemic have given the already strong trend towards online shopping another boost. More and more consumers are buying online and stocking up on smartphones, televisions, washing machines and other electronics. Conrad is now drawing the consequences from this.
Conrad closes almost all branches for private customers
The MediaMarkt competitor closes almost all of its branches for private customers. Only the branch in the Bavarian town of Wernberg-Köblitz is to remain "in the current format". "All other branch locations are or will be closed during the year," it said in a statement. Of the Online trading will remain.
However, Conrad does not disappear completely from the cityscape. Only the private customer branches are affected by the closure. The company from Hirschau in Upper Palatinate would like to continue to push the strategy change that has already taken place and to focus on business customers (B2B).. For this purpose, the first branch for business customers in the NRW city of Hürth was opened in early summer 2020, and further locations are being sought for this. The aim is to make Conrad "Europe's leading B2B procurement platform for technical operating needs".
How to save even more when shopping online:
MediaMarkt and Saturn are getting new competition from Coolblue
Despite Conrad's exit from the stationary private customer business, MediaMarkt and sister company Saturn should not be lazy. With Coolblue, a challenger from the Netherlands is lurking to take market share from the two top dogs. After Coolblue opened the first branch in Düsseldorf at the end of 2021, the opening of a second branch in NRW is already pending.