Reserved for subscribers
CHRONIC. Eight weeks of protesters en masse opposing their far-right government. Without anyone flinching here. Blame it on Ukraine?
By Michael Richard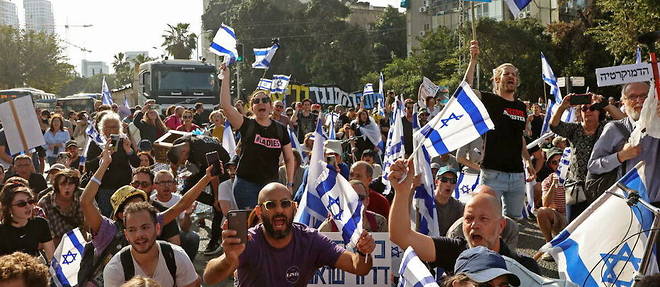 Subscriber-only audio playback
Tvery day, there are miscellaneous facts that escape attention, avoiding public exposure. For better or for worse, everyone's passion is spared them. They live their lives in anonymity, confined to their neighborhood, to their police station. No doubt this is an effect of competition. Unable to be interested in everything, the media do the sorting. A good news story must stand out from the ordinary of news stories and have a strong emotional capacity, either by its own horror, or by the number or "quality" of its victims.
It must be believed that the same is true for all things, including the progress of the world. Cohorts of the dead can eclipse others, wars overshadow others, less close or more conventional. Governments can…