Despite his very young beginnings, Leonardo DiCaprio's career does not count that many films and yet he still hides rarities only known to his most devoted fans. Including a drama with Robert De Niro.
Leonardo DiCaprio has played many roles that are remembered by viewers, from Howard Hughes in Aviator to Jack Dawson in Titanic, but the film that concerns us today is more unknown to fans of the American comedian: it is called Simple Secrets (1998).
Shot just before Titanic but released afterwards in France to capitalize on the success of James Cameron's film, Simple Secrets tells the story of two sisters who haven't seen each other for years: Lee (Meryl Streep) and Bessie (Diane Keaton). When the second learns that only a compatible marrow transplant from her sister can save her, Lee and Bessie have no choice but to reconnect after losing sight of each other.
DiCaprio plays Hank, one of Lee's children, a rebel recently released from a mental institution for setting his mother's house on fire. The character is brooding and seems to have no life plan. He is desperate, but the meeting with his aunt will help him ease his torments.
The film is based on a play by Scott McPherson, of which he wrote the adaptation himself. He died shortly from complications related to AIDS. This is the first feature film by director Jerry Zaks, who will sign only another in 2008, Who Do You Love. Robert De Niro plays the role of Bessie's doctor.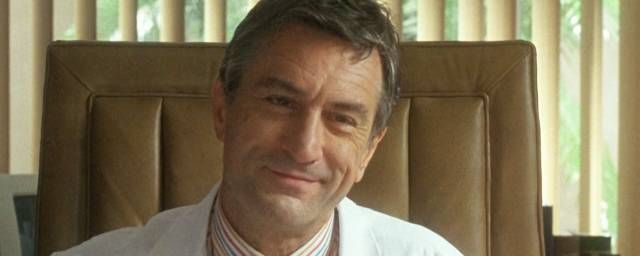 When it was released, Simple Secrets was a failure, with 12.8 million dollars collected in the United States against a budget of 23 million. Diane Keaton will be nominated for the Oscar for Best Actress for her role. In France, the film will still total 499,021 admissions, driven by the public's fascination with Leo DiCaprio after Titanic.
Meryl Streep and DiCaprio reunited years later for Don't Look Up: Cosmic Denial, released on Netflix in 2021.