Pokémon Legends Arceus will be available in two weeks on the Nintendo Switch and players still have a lot of questions. The recent 13-minute trailer will have helped answer some of these questions, but we still don't know if multiplayer features will be available or not.
Trading, battles and other activities: will we have multiplayer?
The answer is unfortunately "yes and no" for now, broadly. The official sites indicate that a Nintendo Switch Online subscription will be required and that two players locally or online will be able to use some features but, at this time, only one feature has been confirmed.
Indeed, in the recent 13-minute trailer, we are shown that a postal service will be available in the village of Rusti-Cité. Thanks to it, players will be able to trade locally or online.
However, we can assume that other activities will probably be available in multiplayer such as the possibility of fighting (in end game for example) or other mini-games such as Raids on Sword and Shield or even the Great Diamond Underground and Pearl. As for the main story, it doesn't seem that it's possible to do it locally with two people.
For the moment therefore, only the postal service (exchanges) is confirmed as well as the option of Mystery Gift to receive in-game rewards. We can also suspect that the game will work with the tool Pokemon Home for the transfer of his creatures. For the rest, we will have to wait until January 28, 2022 to find out more!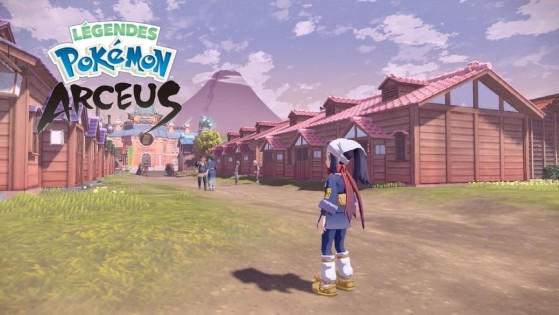 Wondering how much Pokémon Legends Arceus will weigh on your Nintendo Switch? The answer has finally been officially given on the eshop.