---
The year 2022 is all about the Mac, lots of new Apple computers are in the starting blocks, including fresh MacBooks. But what exactly can users look forward to? Now comes out what Apple had been hiding from us until now.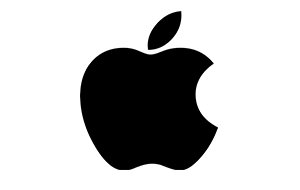 Despite the continued success of the iPhone and iPad, the Mac platform is alive and well. This year, Apple will introduce a whole armada of new computers. Insider and Bloomberg reporter Marc Gurman is currently revealing detailed plans for this (source: Power-on newsletter).
Apple's new chips for MacBooks and Co. in 2022
First of all, the focus is on the processors. The upcoming computers will be fueled by three different chip categories, depending on the model, Apple selects the appropriate "engine". You can choose from:
Apple M2 – the successor to the M1, slightly faster. However, Apple keeps the same eight-core architecture. On the other hand, the chip could increase in graphics performance, possibly to 9 or 10 cores (previously 7 or 8).
Apple M1 Pro and M1 Max – we already know from the MacBook Pro of the last year.
Apple M1 Max with "super powers" – intended for the new Mac Pro. There should be two versions, one doubles the performance of the already known M1 Max, the other quadruples it. In numbers, this means 20 CPU cores and 64 graphics cores or 40 CPU cores and 128 graphics cores.
We will still see the super-fast chips of the MacBook Pro in the Mac mini and a larger iMac in 2022:
7 new Mac models planned for this year
In its entirety, Gurman comes up with his compilation of the Mac novelties of 2022 on seven models:
New Mac mini with the M1 Pro.
MacBook Pro (13 inch) with M2, successor to the current M1 model, located below the 14 and 16 inch models and in the old design.
A "regular" Mac mini with the M2.
Update of the iMac (24 inch) with the Apple M2.
New design MacBook Air and Apple M2.
A larger iMac (27-inch) with a choice of M1 Pro or M1 Max.
A Mac Pro "halfway up" and with the already mentioned, even faster M1 Max.
The only question left is: When will the Apple computers come out? The MacBook Pro with the M2 chip and the Mac mini with the M1 Pro will start, probably as early as March 8 (rumored keynote date). the second round follows in May, June – expected here the larger iMac (iMac Pro) and the Mac Pro. The rest would have to follow later in the year. Next year (2023) there will be the Pro and Max versions of the M2, accompanied by an M3 for "normal" computers.