Reserved for subscribers
EDITORIAL. Russia says it is ready to do anything to turn the tide of the war in Ukraine to its advantage. Europeans and Americans must prepare for the worst.
By Luc De Barochez


Published on
– Modified


Link copied
Copy link

Lhe worst phase of the Ukrainian war is probably yet to come. The warning issued on September 21 by Vladimir Putin must be taken seriously: it is now possible that for the first time since 1945, a nuclear weapon will be used. Westerners must prepare for this fatal moment, because, surely, we would then enter another world. The Russian president has placed himself in a tragic trap. Everything indicates that he is aware that his setbacks in Ukraine risk leading to an even deeper weakening of Russia than that of the 1990s, which he continues to deplore. His armies, badly commanded, badly equipped, badly trained, accumulate setbacks. Plan A, the capture of kyiv, fizzled. Plan B, consolidation and exten…
You are currently reading: No to Putin's atomic blackmail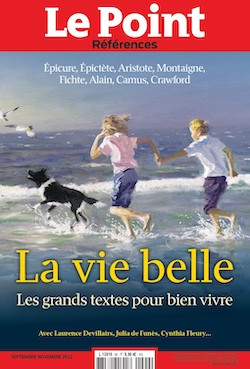 The good life
How to learn (or relearn) to see life in pink? How to rediscover the pleasure of enjoying the moment? How not to forbid it? Often, we forbid ourselves to live today to better hope for a hypothetical tomorrow… Hence the interest of reading the authors presented in this special issue.