ONE PIECE

"One Piece" Season 2 is confirmed! Shortly after the series started, the Netflix series was extended. It's also now clear that this fan favorite will appear in the new episodes.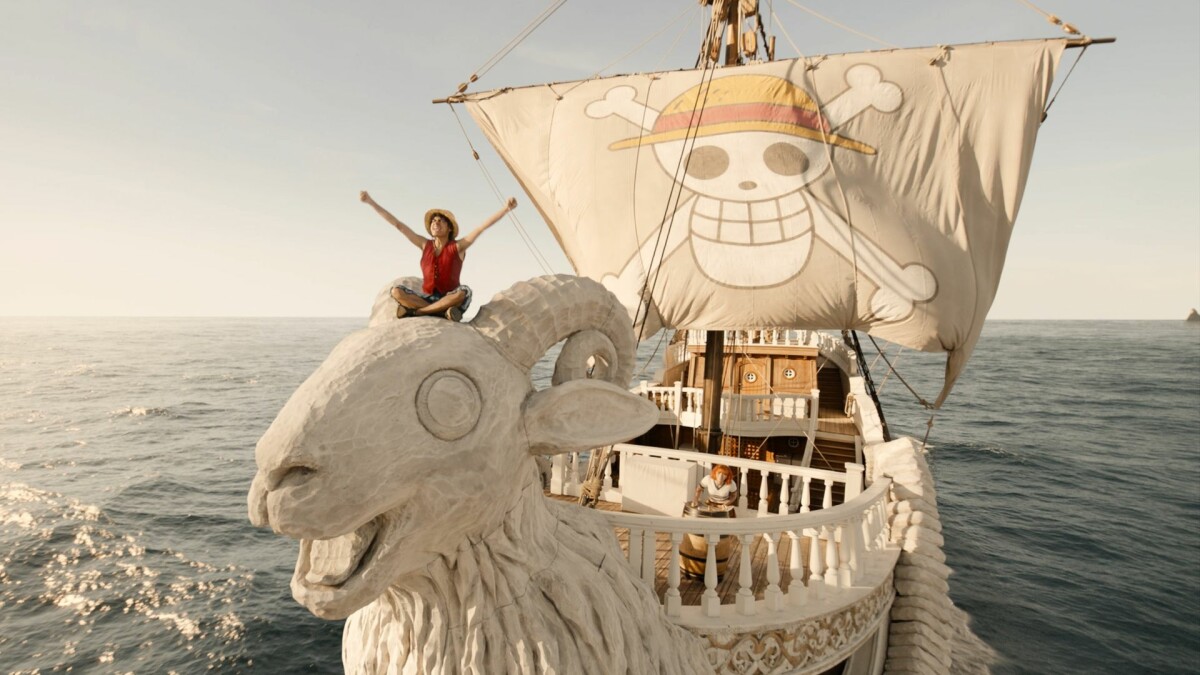 With "One Piece," Netflix brought another live-action anime adaptation into the race.
What was greeted with skepticism turned into a huge success for the streaming service.
The series is so popular that it is now getting a second season, as announced by "One Piece" creator Eiichiro Oda himself.
Great news for all anime fans; Netflix's live-action series "One Piece" is renewed for a second season! Series creator Eiichiro Oda didn't miss the opportunity to tell us this exciting news himself.
Just two weeks after the start of the adaptation of the anime classic "One Piece," Oda contacts us and drops the bombshell. With the help of a telesnail, the camera-shy mangaka speaks to us and promises great things.
Chopper appears in "One Piece" Season 2

External content
from YouTube
At this point you will find one Video from YouTube, which complements the article. You can view this with one click.
I agree to external content being displayed to me. This means that personal data can be transmitted to third-party platforms. Find out more in our data protection regulations.
Oda thanks the fans of his series and asks for some time to finish the scripts for the new episodes. After his announcement, the mangaka sits down at his work table and announces the appearance of series favorite Chopper with a drawing.
The reindeer is an important member of the Straw Hat Band who will meet the pirate gang in the course of the Alabasta Arc. With this, Oda gives us a first indication of what actions the second season of "One Piece" could show.
After the disastrous adaptation of the 90s anime "Cowboy Bebop", no one would have expected that the anime adaptation would be extended. "One Piece" was received with skepticism and was able to dispel it to all winds.
Within the first week, Netflix's "One Piece" reached number 1 in 84 countries. This makes the series as successful as the hit series "Stranger Things" and "Wednesday", which are among the streamer's best series.
The fact that "One Piece" is being renewed less than 14 days after its launch gives hope that the live-action series will be with us for a long time. With over 1000 chapters, Eiichiro Oda's ongoing manga series definitely provides enough material for further seasons.
| | |
| --- | --- |
| Rate One Piece | |
| genre | Action & Adventure, Sci-Fi & Fantasy |
| First broadcast | August 31, 2023 |
| First broadcast in Germany | August 31, 2023 |
| Homepage | netflix.com |
| Other sources | |
| network | Netflix |
| production | Film Africa, Tomorrow Studios, Shueisha, Netflix, Kaji Productions |
| Squadrons | |
Don't miss anything with this NETWORK WORLDNewsletter
Every Friday: The most informative and entertaining summary from the world of technology!
This page was created with data from Amazon, Netflix, MagentaTV, Sky Online, iTunes, The Movie Database, Fanart.tv, Warner Home Entertainment, Sony Home Entertainment or the respective production studios and/or publishers. If you have any errors or problems, please use the contact form.