Free-to-play games are on the rise and for years, many Fortnite or Warzone type licenses have come to the fore. The recipe for free battle royale seems to work, but then how do they manage to make a profit, all sustainably and in a more or less stable way? In-game purchases such as cosmetics are obviously a huge source of money for free-to-play developers and to encourage spending, many collaborations with flagship pop culture licenses have been set up.
Recently, the partnership between Fornite and Dragon Ball Super had been talked about as the gap between the two worlds was significant. It is true that seeing Goku with an assault rifle is rather destabilizing. These collaborations, whether totally unusual or not, always have a certain success and represent a small gold mine for game developers. October), and we were wondering…
Will Overwatch follow the trend of quirky crossovers?
Recently, the teams of Game Informer had the chance to interview the Vice President of Overwatch. During their talk, they discussed collaborations between popular industry licenses, and Jon Spector seems pretty excited about the idea. The Overwatch teams have even thought about it for the future of the license.
"We've seen some pretty funny examples of what can be done in the marketplace when games partner with other brands or other games.
[…]
I am personally an anime nerd. I think it's super cool that Naruto appears in Fornite. I don't even play Fortnite, but it's great. And as we look at the prospects for Overwatch 2, these are things that we would like to explore. If we do this and when we do this, our primary goal is to do so in accordance with the Overwatch license.
[…]
We've been more interested in those collaborations because those are things we might want to do. Less about things like in-game ads."
Jon Spector, Vice President of Overwatch

(Source)
Immediately, the words of the vice-president made the community react and many wish to see a crossover appear between Overwatch and Marvel, or even with One Piece. Who knows what the future of licensing holds for gamers?
Content for years to come
These are the ambitions of Jon Spector for his license. He doesn't necessarily want to encourage players to spend money, but rather provide a gaming experience which is interesting for those who put their hand in the wallet, as for those who do not have the means or the desire.
"We want to be able to support [la diffusion de contenu] for the coming years. And so we're asking, "How do we align in-game revenue systems with that goal?" We always want to make sure things in the game are fair and rewarding for players whether or not they choose to spend [de l'argent]."
Jon Spector, Vice President of Overwatch

(Source)
As a reminder, the first season will be launched when Overwatch 2 October 4. On the program for this totally crazy first season, a battle pass (free and paid), a futuristic theme, a new heroine, weekly challenges and many other surprises that players will be able to discover very soon on PC, Xbox, PlayStation and Switch !
More info about the first season on our dedicated article.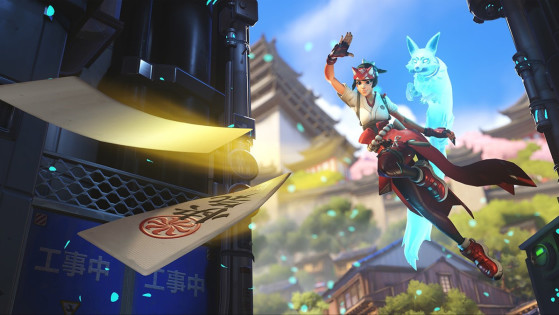 Professional players in the Overwatch League are going to have to get their hands dirty with the new support hero for this season very quickly, as Kiriko is coming soon to the hero pullover.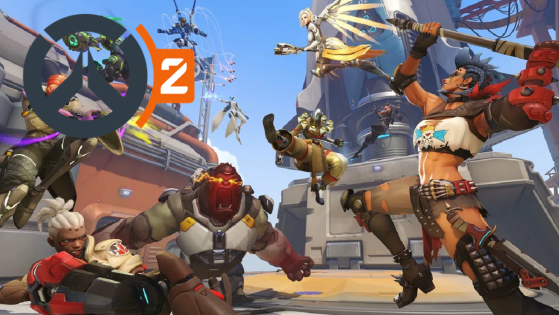 With the release of Overwatch 2 fast approaching, Blizzard's Teams Sales Manager has just confirmed that the first opus will bid farewell to the community on October 2. For more than a day, the game will be inaccessible in order to finalize the second opus.