After an explosive Summer Shodown, the teams have no respite as they begin the qualifying weeks for the Countdown Cup tournament!
The broadcast of the competition is available on the channel Youtube of the competition, but also on our television channel MGG. All you have to do is connect to Canal+ 159/169 | Orange 142 | Bouygues 68 | Free 91 | SFR 120 | Videofuture 61 | Molotov or Amazon Prime to watch the competition from your couch.
Week 21 results
Houston Outlaws

1 – 3

Boston Uprising

Dallas Fuel

3 – 1

washington justice

Atlanta Reign

3 – 2

Toronto Defiant

Hangzhou Spark

12 p.m.

Chengdu Hunters

Seoul Dynasty

1:30 p.m.

Los Angeles Valiant

Paris Eternal

9 p.m.

London Spitfire

Florida Mayhem

10:30 p.m.

Los Angeles Gladiators

Saturday September 24

Toronto Defiant

midnight

New York Excelsior

Shanghai Dragons

12 p.m.

Seoul Dynasty

Chengdu Hunters

1:30 p.m.

Guangzhou Charge

Philadelphia Fusion

3 p.m.

Los Angeles Valiant

Vancouver Titans

9 p.m.

London Spitfire

San Francisco Shock

10:30 p.m.

washington justice

Sunday September 25

Florida Mayhem

12 p.m.

Boston Uprising

Guangzhou Charge

1:30 p.m.

Shanghai Dragons

Hangzhou Spark

3 p.m.

Philadelphia Fusion

New York Excelsior

9 p.m.

Atlanta Reign

Paris Eternal

10:30 p.m.

Dallas Fuel

Houston Outlaws

midnight

San Francisco Shock

Los Angeles Gladiators

1h30

Vancouver Titans
The format of the competition throughout the year
The 2022 Overwatch League season won't be much different from other years; it will consist of four phases (Kickoff Clash, Midseason Madness, Summer Showdown and Countdown Cup) to then give way to the Playoffs. Teams will have to play six games in each phase, so players will have to prove themselves through 24 games for the full season. Each cycle, teams will play six placement matches to determine seeding for the tournament proper. The Kickoff Clash and Summer Showdown will be regional tournaments, Midseason Madness will be a global venue event, and the Countdown Cup, which will serve as the post-season play-off tournament, is also set to be a global venue event.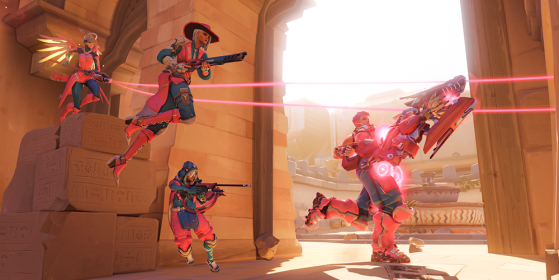 League Points are also making a comeback, meaning qualifying matches and wins in each tournament can be a deciding factor in the knockout stages. Regarding the elimination stages, the play-ins of the Countdown Cup will allow to finish the teams which will qualify for the championships through these league points.
Clearly, qualifying for the tournaments, as well as the 2022 playoffs, will be based on each team's total league points. Teams can earn league points through their results in placement matches and tournaments. Each win in placement matches is worth 1 league point, as is each tournament appearance. But, the latter can obtain additional points:
The second-placed team in each regional tournament gets 2 league points, and the tournament champion team gets 3 league points.

In the Midseason Madness Global Tournament, the third-placed team will get 2 league points, the second-placed team 3 league points, and the champion 4 league points.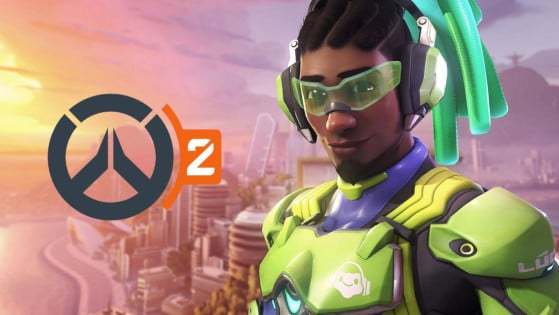 Did you miss the April 27 Twitch Drop and are sure you won't have a chance in the draw to get an invite to the Overwatch 2 Closed Beta? Don't panic, a second wave of key drops is planned for Overwatch players, but this time on YouTube with the OWL.