Reserved for subscribers
CHRONIC. A jewel of political politics, the bill which wants to repeal the decline in the retirement age places the executive under high tension.
By Sophie Coignard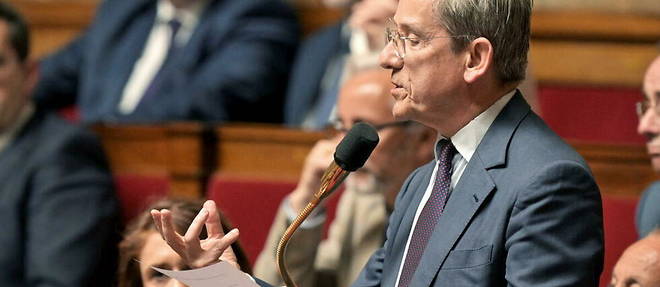 Subscriber-only audio playback
Ihe scene would have been unimaginable before the trying episode of the pension reform in the National Assembly. The new star of the moment, the dean of the hemicycle Charles de Courson, intervenes this Tuesday during the session of questions to the government. This enarque who began his career in the direction of the Budget was for a long time the tireless cantor of budgetary orthodoxy, groaning over each franc then each euro of public money unnecessarily spent, like Uncle Scrooge over a lost dollar. But the pension reform has transformed it.
Member of the heterogeneous Liot group at the Palais-Bourbon, an assembly of twenty-one deputies, elected representatives from overseas, orphaned centrists, socialists exasperated by the Nupes, unattached conservatives, he carried the motion of censorship…