With up to NVIDIA GeForce RTX™ 4090 graphics, up to 13th Gen Intel® Core™ i9 HX Raptor Lake CPU, innovative cooling technology, and a large 17-inch 1440p 240Hz display, the MSI Raider GE78 HX 13V has few equals in the premium laptop segment.
MSI is renowned for its high-powered gaming laptops with futuristic designs. The brand is doing it again with its Raider GE78 HX 13V, a computer that combines gaming aesthetics, RTX™ 40 GPU, the best on the graphics card market today, and a high-performance 13th generation Intel processor, all in the service of a very high quality gaming experience.
See the MSI Raider GE78 HX 13V
Very high-end display quality
MSI equips its Raider GE78 HX 13V with a 17-inch IPS screen with rare features. This offers a display in a Quad HD+ definition of 2560 x 1600 pixels and supports a refresh rate of up to 240 Hz to obtain the best possible image fluidity, especially for competitive games. The panel also covers 100% of the DCI-P3 color space to ensure color accuracy and richness.
The screen is surrounded by thin borders promoting immersion in the content displayed on the screen. The manufacturer opted for aggressive lines and futuristic-inspired design elements that make the Raider GE78 HX 13V a visually unparalleled product.
This unique look is also made possible by the lighting effects of the Mystic Light system and the Matrix LED backlight bar, which give a special touch to the laptop. Fully customizable, the Matrix bar illuminates the computer with its 16.8 million colors and gives an incomparable effect to the design of the PC. It is accompanied by a Steelseries gaming keyboard with RGB LED backlighting configurable key by key and highlighted ZQSD zone.
See the MSI Raider GE78 HX 13V
MSI has also decided to flatter our hearing in addition to our sight by integrating a Dynaudio system made up of six surround speakers. Compatible with Nahimic technology and the Hi-Res Audio standard, these have not only been designed to offer an immersive sound experience in game and for watching videos, but also for listening to music, with powerful bass and clear voices.
An NVIDIA GPU up to RTX 4090
The MSI Raider GE78 HX 13V embeds an NVIDIA graphics card® Latest generation GeForce based on the new Ada Lovelace architecture. Depending on the configuration selected, you can enjoy an RTX™ 4070 with 8 GB of DDR6 memory, an RTX™ 4080 with 12 GB of DDR6 or an RTX™ 4090 with 16 GB of DDR6. The latter is quite simply the most powerful GPU developed for a portable PC to date. Whatever your choice, you will be able to play all recent games in good conditions. But the higher you aim for the graphics card, the more your laptop will be able to maintain its performance over time for future AAA releases.
To skyrocket the in-game frame rate, RTX™ 40 GPUs support DLSS 3 Super Sampling technology, exclusive to NVIDIA's latest generation of graphics cards. Thanks to this, the GPU will calculate the graphic rendering in a lower definition than that targeted, greatly improving performance and the number of FPS. However, the player does not lose in graphic quality since the artificial intelligence is then responsible for reconstructing the image in its intended definition. DLSS is currently the best feature for obtaining an excellent fidelity/performance ratio without causing excessive energy consumption and overheating of a laptop PC.
The RTX™ 40 family graphics cards also benefit from a higher number of RT cores than their predecessors, making ray-traced light effects even more realistic and visually impressive. This light behavior simulation technology makes games even more beautiful and immersive, and you won't be afraid to activate it to take full advantage of it since DLSS 3 intervenes to balance performance.
Top-flight CPU performance with Intel's Raptor Lakes
MSI also integrates the latest Intel processor models, belonging to the 13th generation of the CPU supplier, into its gaming laptop. Raptor Lake processors are based on a hybrid x86 architecture comprising cores dedicated to high performance and other cores dedicated to energy efficiency.
Raider GE78 HX 13V equipped with an RTX™ 4070 or RTX™ 4080 mobile graphics card features a 16-core, 24-thread Intel® Core™ i7-13700HX processor with up to 5 GHz clock speed in turbo. With an RTX™ 4090, an even more powerful CPU is offered: the Intel® Core™ i9-13980HX and its 24 cores and 32 threads, clocked at up to 5.6 GHz.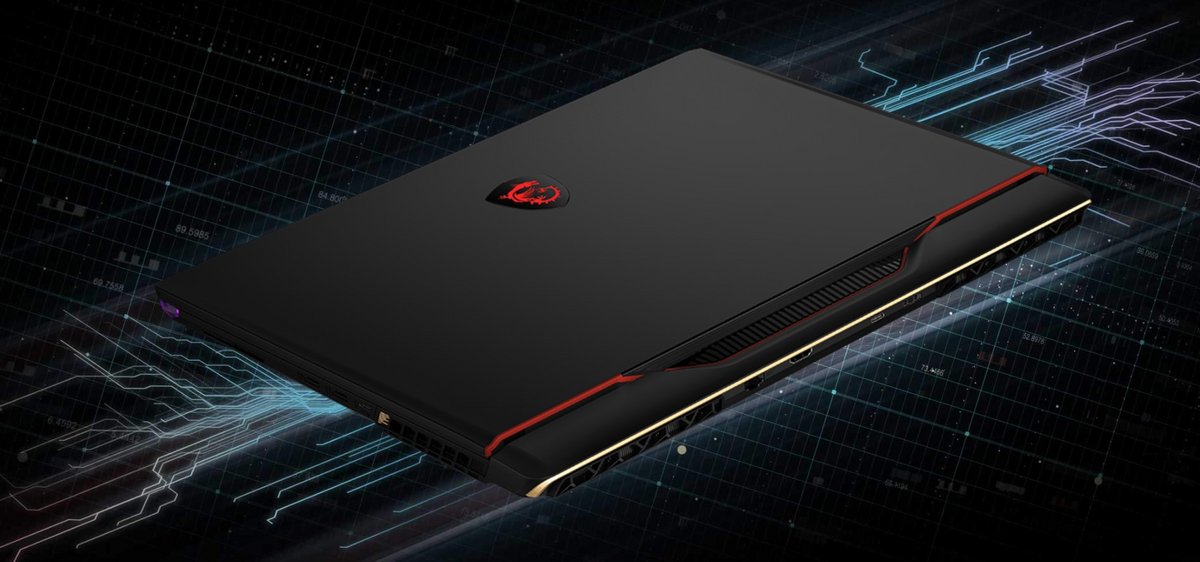 View MSI Raider GE78 HX 13V info
The computer (in a version with Intel® Core™ i9-13980HX) can also count on MSI Overboost Ultra technology to receive a serious performance boost, in order to better handle the most demanding tasks. It balances CPU and GPU resources when both components are under extreme load, and can grant the processor the maximum level of performance across its 8 Performance cores.
To deliver such concentrated power to CPUs and GPUs while avoiding overheating, MSI has developed the Cooler Boost 5 cooling solution. Two fans and six heat pipes (shared by CPU and GPU) are responsible for cooling the system, and therefore allow it to develop all the performance of which it is capable.
The MSI Raider GE78 HX 13V is equipped with up to 32 GB of RAM and up to 2 TB of PCIe Gen4 x4 M.2 NVMe SSD storage. It has complete connectivity, which consists of:
A DisplayPort compatible Thunderbolt 4 (USB Type-C) port
A USB 3.2 Gen2 Type-C port with Power Delivery and DisplayPort function
A DisplayPort compatible USB 3.2 Gen2 Type-C port
A USB 3.2 Gen2 Type-A port
A USB 3.2 Gen1 Type-A port
An HDMI socket (8K/60 Hz or 4K/120 Hz)
A 3.5mm audio jack port
An SD Express reader
The computer comes with Windows 11 pre-installed, avoiding wasting time and money buying a license and installing the operating system yourself. The MSI Center software is integrated to control and customize the settings of the machine according to one's preferences.
MSI

Computer science

laptop

Computer
Article proposed and designed by Alexandre Schmid in partnership with MSI.
Read the charter of trust