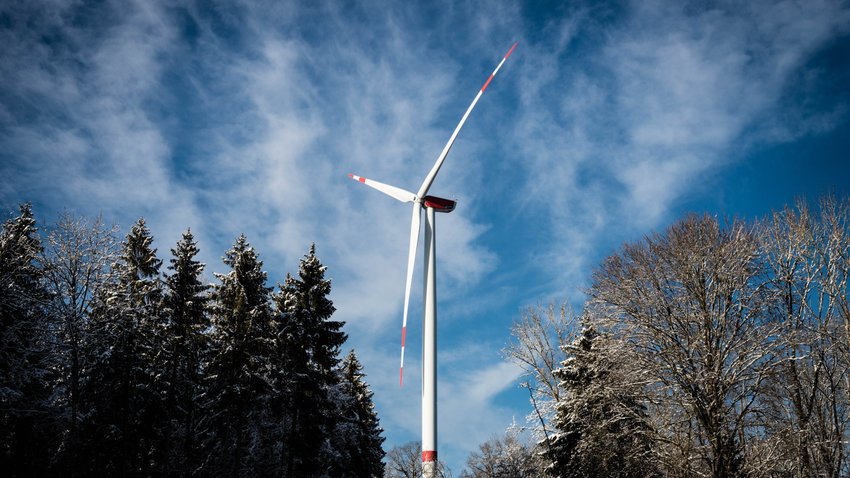 ---
With the prototype of a special wind turbine, Siemens Gamesa has set a new record in electricity production. 359 megawatt hours of sustainable electricity were generated within 24 hours. The system's rotor blades are recycled.
Siemens: New electricity record for wind power
According to Siemens Gamesa, it has set an electricity record with a prototype of the new SG 14-222 DD wind turbine. The plant on the north coast of Denmark is to generated almost 359 megawatt hours within 24 hours to have. According to the company, the green energy generated in this way is sufficient to cover a distance of around 1.8 million kilometers in a mid-range electric car (source: Siemens Gamesa on Twitter).
The German-Spanish manufacturer says that it is is the greatest performance that "a turbine has ever produced". General Electric's previous record was 312 megawatt hours in 24 hours. The competition was outperformed by the huge rotor blades, each measuring 108 meters in length. A wind area of ​​39,000 square meters can be covered in this way. Future systems could have an even larger span of up to 246 meters in total.
The Siemens subsidiary is also breaking new ground with the rotor blades themselves, because they are considered to be more environmentally friendly than existing solutions. For this purpose, a proprietary manufacturing technique was developed that allows a Most of the components to be recycled later. In addition, all rotors should be recyclable by 2030, and ten years later even the entire system.
When it comes to wind power, there are also crazy ideas:
New wind turbine: 14 to 15 megawatts of electricity
The system on the north coast of Denmark in the Kaskasi offshore wind farm is expected to have an output of 14 to 15 megawatts in subsequent continuous operation. Up to 18,000 households could be powered in this way.