Investing.com – has great expertise in the field of central bank digital currencies, since the company has developed technological solutions for this purpose and supports several pilot projects.
In the digital pound consultation paper published yesterday by the Bank of England and the Department of Finance, Ripple is also mentioned. Clearly, fintech will play a role in the development of the UK CBDC solution.
The BoE indicates that the RTGS (Real Time Gross Settlement) service needs to be renewed and that the focus is on continuous improvement in this area. It was also pointed out that a joint project could already be concluded with Ripple, the results of which are integrated into the ongoing process:
"Cross-border synchronization: A joint project with Ripple showed that synchronized exchange transactions were possible in two different simulated RTGS systems, leading to the inclusion of synchronization functionality in the roadmap for renewal".
The BoE and Ripple have studied the behavior of two different currencies when they need to be synchronized through two different real-time gross settlement systems. Ripple Connect and the Interledger protocol were used for this purpose.
If deeper collaboration emerges in the future, if the litigation with the SEC is resolved and if the Fed initiates a change of direction in its monetary policy, this should give a good boost to the next bull cycle.
The (NYSE:) @CryptoBull2020 Twitter account analyzed the weekly chart and came to the conclusion that the next bull-run will propel the cryptocurrency all the way up to $23.80. What is surprising is the period during which this should occur – until June 2023.
Ripple price technical benchmarks
Ripple is currently up 0.42% with a price of $0.3978, while the weekly loss stands at -0.66%.
The cryptocurrency tested the resistance of the 23.6 percent Fibo retracement of $0.4045, following which the downside pressure increased again. If the negative momentum continues, expect support in the area of ​​the 38.2% Fibo retracement of $0.3875. Below, attention would be on the 50 percent Fibo retracement of $0.3737.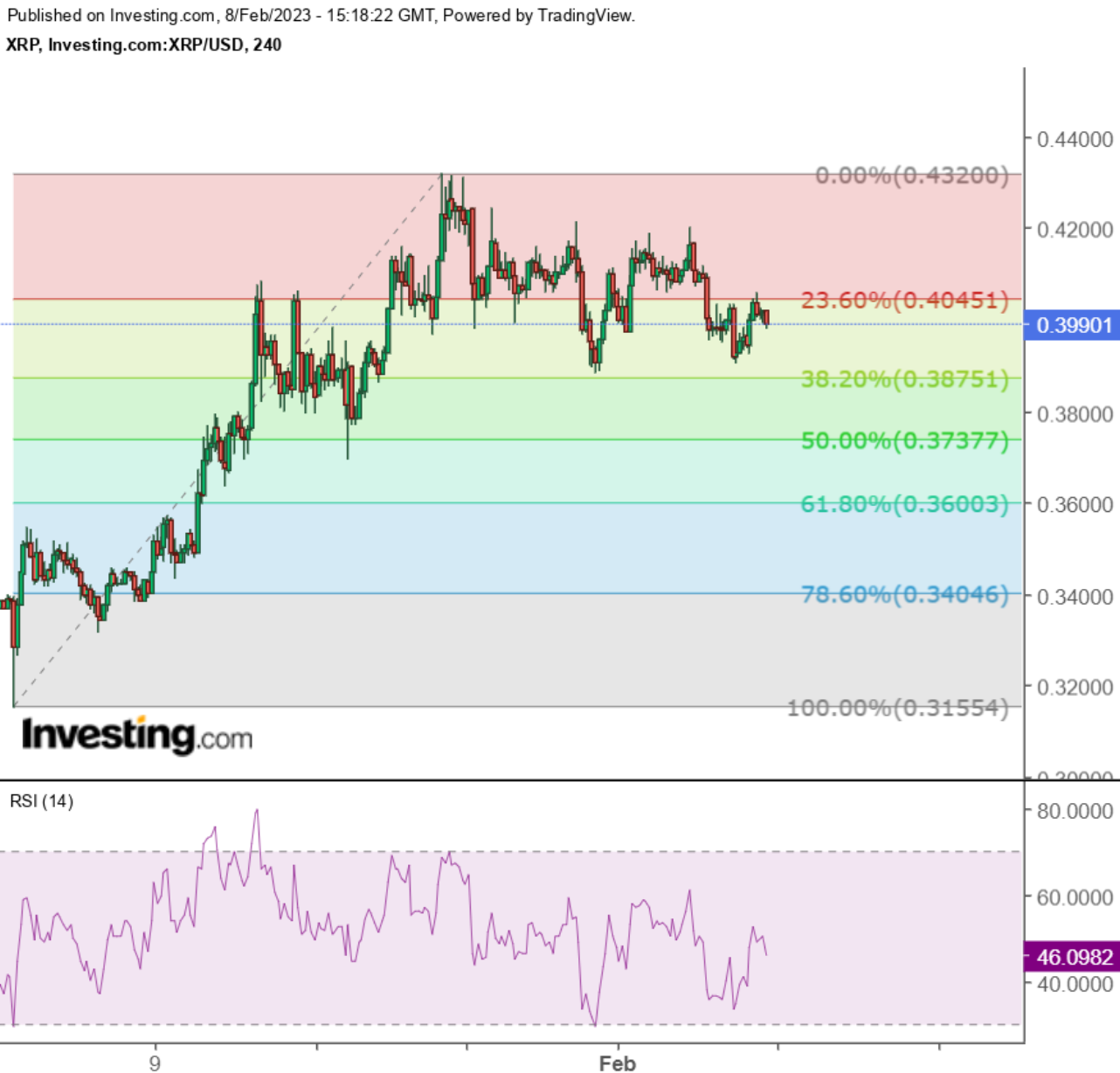 For the near-term outlook to brighten, there would need to be a daily close above the 23.6 percent Fibo retracement as this could result in a test of the $0.4320 high.
By Marco Oehrl