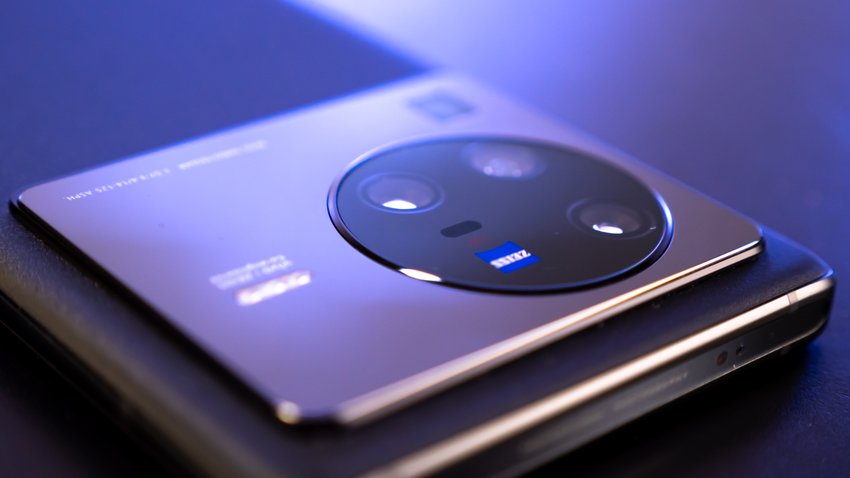 ---
Samsung and Xiaomi are currently building some of the most popular high-end smartphones. With the 12S, Xiaomi recently launched a cell phone that is equipped with a 1-inch camera. However, both manufacturers have to dress warmly when the Vivo X90 Pro+ is presented with several superlatives.
Vivo X90 Pro+ wants to take the smartphone throne
Xiaomi did a good job with the 12S and triggered a trend among Chinese smartphone manufacturers. Many more cell phones from China will soon be equipped with a 1-inch sensor and thus deliver even better picture quality. The Vivo X90 Pro+ will be presented in December. It is said to have a 1-inch sensor (source: fonearena). Vivo works with Zeiss, so excellent image quality is expected. The Vivo X80 Pro was already convincing in the test on this point.
But not only the 1-inch sensor of the Vivo X90 Pro+ should convince, but also the zoom capabilities. There are no technical details here yet, but the image quality should be Exceed the zoom capabilities of the Galaxy S22 Ultra and Galaxy S23 Ultra. With the new generation of smartphones from Samsung, basically nothing should change in this area. In addition, the Vivo cell phone should appear directly with the Snapdragon 8 Gen 2 and thus not only be one of the fastest smartphones on the market, but also support many new image processing capabilities. This could have a positive effect on the image quality.
In the video we tell you how we liked the Vivo X80 Pro:
Vivo X90 Pro+ should load particularly quickly
Like its predecessor, the Vivo X90 Pro+ should have a large, bright and high-resolution display. In addition, the battery should be able to be charged particularly quickly. There is talk of a 120 watt charging function, which also supports Xiaomi. In addition, the smartphone can be charged wirelessly with 50 watts. A special power pack or a special charging station is required for both scenarios. Vivo relies on its own technology. Since Vivo works very closely with Oppo and OnePlus, the technologies could also be used there.
Don't want to miss any more news about technology, games and pop culture? No current tests and guides? Then follow us on Facebook or Twitter.