---
Samsung will soon be introducing the Galaxy A53, the successor to the Galaxy A52. A lot of information about improvements, but also some deteriorations are already known. However, one detail remained open – and that is now being resolved by an approval authority.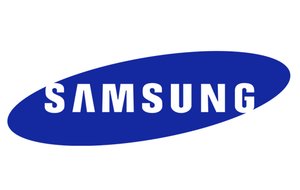 Samsung Galaxy A53: Power adapter is included
While Samsung is removing the power adapters from more and more smartphones and soon also tablets in the upper price segment in order to protect the environment, since everyone already has a power adapter anyway, this does not apply to the real bestsellers in the middle class. A Chinese regulatory authority has now confirmed that the upcoming Galaxy A53 5G ships with a 15-watt power adapter (Source: Mysmartprice).
So if you buy the mid-range smartphone from Samsung, you won't have to buy an additional power supply. Somehow Samsung's strategy makes even less sense. If you want to protect the environment, you have to do without a power supply unit with all devices. Current Samsung punishes buyers who buy very expensive smartphones while the people who buy an entry-level and mid-range phone continue to get all the accessories.
The best example of this is the Galaxy S21 FE that we recently tested. Samsung has really rationalized everything away here. There is no longer a protective film on the display, the power supply is missing and the small USB adapter is no longer included. Nevertheless, one asks for it 749 euros. On the Galaxy A53 5G, that will probably cost around 400 euros, but a lot is still included in the scope of delivery. You have to understand that first.
The current model from Samsung is also convincing:
Samsung Galaxy S22 and Tab S8 without power supply
So while the new Galaxy A53 comes with a power adapter, the upcoming Galaxy S22 smartphones and Galaxy Tab S8 tablets will not. This was clear with the top smartphones, but only recently became known with the tablets.