---
Samsung is known for its good update policy when it comes to new Android smartphones. Nevertheless, it is not a matter of course when the South Korean manufacturer releases new software updates for its older models. This time, two smartphones were hit at the same time, which were very popular at the time and are still popular today.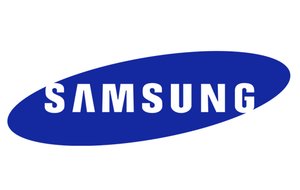 Samsung Galaxy S10 and Note 10 get June update
The rollout of the June update for current Samsung smartphones such as the Galaxy S22 began a few days ago. While these smartphones are guaranteed to receive their monthly updates, the question always arises with older models that did not yet have an update guarantee as to whether they would still receive the security updates in order to be up to date. At least for the Galaxy S10 and Galaxy Note 10 we can give the all-clear. For both smartphones and all their versions the June update will be distributed immediately (Source: SamMobile).
If you own a Samsung Galaxy S10, S10 Plus or S10e or a Galaxy Note 10, you can now check for the June update in the settings. The rollout has started in Europe. So far, there have only been confirmations from Switzerland for the Note 10, but Germany should also be supplied shortly. As always, the software update will be distributed in waves. If you don't see it now, you might not see it for a few days.
With the June update, Samsung closes various security gaps in the Galaxy smartphones mentioned above. Details of new features or other changes have not been discovered.
The currently best Samsung smartphone presented in detail:
Will Samsung phones get an update to Android 13?
Don't count on that. For the smartphones, Samsung had two new Android versions were promised at the time and kept this promise. Android 12 is the end of it. An update guarantee of four new Android versions and five years of security updates only applies to the Samsung Galaxy S22 (test) and mid-range cell phones such as the Samsung Galaxy A53 (test). So if you want to part with your old cell phone, you will be provided with a much better update guarantee with the new generation.