---
Samsung has big plans for the next generation of folding cell phones. Germany in particular is the focus of the South Korean manufacturer, as a Samsung manager has now revealed. The target is sporty.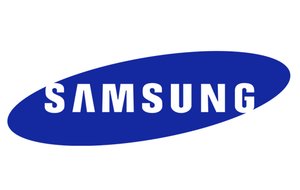 In a few days, Samsung will present the fourth generation of its foldable smartphones, the Galaxy Z Fold 4 and Galaxy Z Flip 4. Samsung sees itself strengthened by the successes of its predecessors and has set itself an ambitious goal in this country.
Samsung wants to massively increase sales of folding cell phones in Germany
The South Koreans want to sell around 500,000 folding smartphones in Germany this year, as Samsung manager Mario Winter revealed to the German press agency (via heise). That's a decent jump, because in 2021 Samsung sold 180,000 of its foldable cell phones in Germany. The industry leader seems to be convinced of its new models.
According to the rumor mill, a lot has happened technically with the new folding cell phones, in particular the Galaxy Z Flip 4 should receive noticeable improvements. Recently, however, the euro prices for the new generation have leaked out, which could become a brake pad for Samsung. The industry leader therefore hardly manages to keep the prices at the previous level. Potential buyers often have to dig deeper into their pockets. The next few months will show whether Samsung will achieve its ambitious goals.
In addition to the Galaxy Z Fold 4 and Galaxy Z Flip 4, the unpacked event on August 10 is also expected to present the Galaxy Watch 5 and new Galaxy Buds.
Samsung's new folding cell phones have big footsteps to fill:
Samsung has to throttle smartphone production
Recently things were not going well for the world market leader. According to Reuters, Samsung even had to significantly reduce smartphone production at some of its main plants in Vietnam. It is said that the tapes are only supposed to run three or four days a week. Samsung could use a success there.