After long years of development and a first postponement, Skull and Bones was due for release on November 8, 2022 on Xbox Series X | S, PlayStation 5, Stadia, Amazon Luna, and PC via the Epic Games Store and Ubisoft Store. Either, in a little over 5 weeks at the time of writing these lines. Ubisoft was also to present the game in more detail these days, but the publisher has changed its mind. The release date is postponed by 4 months, at the March 9, 2023.
The reasons for the postponement
According to Ubisoft's announcement, development of the is complete, and the team is in the process of fine-tuning and balancing the gameplay experience. They have nevertheless made the decision to push the release to next year. in order to offer a gaming experience that meets the expectations of players when they roam the Indian Ocean, in order to forge a pirate empire. It must be said that we had not really seen passages of gameplay worthy of the name for Skull and Bones a few weeks before the release, which is always a very bad sign. The feedback from the players of the technical test team and the internal program are also mentioned, behind the reasons for the postponement.
A beta to refloat the ship
It is also possible that the publisher was motivated to make this decision, by the presence of many releases at the end of the year, and the beginning of next year. Of particular note is God of War Ragnarok, whose release date is still set for November 9, one day after the old release date of Skull and Bones.
As gameplay appears to be the issue, an open beta is scheduled before launch. This should help in collecting feedback, as well as optimizing the netcode. We also have to hope to have a preview of what the in-game premium store will offer.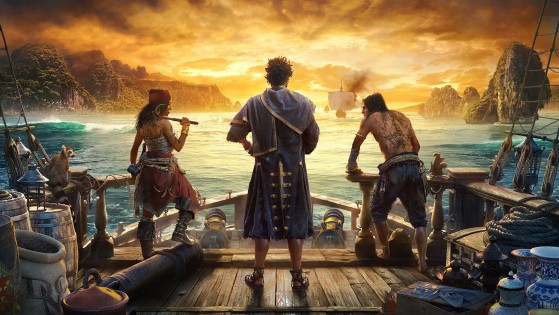 ubisoft
Ubisoft's pirate game was treated to several trailers during UbiForward in September 2022, which allows us to learn a little more about what awaits us. It seems to include a large package of guns and cosmetic options, but boarding is still missing.