Steam Deck: This spare back cover is pretty… but it's not its main asset
Popular to the point of giving ideas to many competitors, the Steam Deck is surrounded by a "community" never short of ideas.
A technical and commercial success, the Steam Deck has another advantage: a real hardware and software ecosystem that has been set up and which involves both enthusiasts and commercial companies.
Thus, we find on the one hand hackers to design modules as interesting as the famous Decky Loader, and on the other, companies like JSAUX who do not hesitate to multiply the accessories.
The Transparent Back Plate is one of the company's latest creations, and without doubt one of the most visually original. As its name suggests, this is a replacement back cover for the Steam Deck, the first feature of which is its transparency.
In fact, after its installation, it is possible to see the bowels of the Valve console simply by turning the beast over. The assembly of the hull is not extremely complicated and only requires a little rigor… and about fifteen minutes in front of you, according to The Verge.
Moreover, JSAUX is not too greedy: the hull is billed at 29.99 dollars and comes with some accessories. Alas, as explained The Verge, these are not all of good quality. The screwdriver is not practical, and the disassembly pin is useless.
Fortunately, JSAUX also offers palettes to attach to the back of the Steam Deck. One game is identical to Valve's, when the other two modify shape and length. The Verge has reservations about it, as these paddles can get in the way of finger placement, but that's a very subjective point.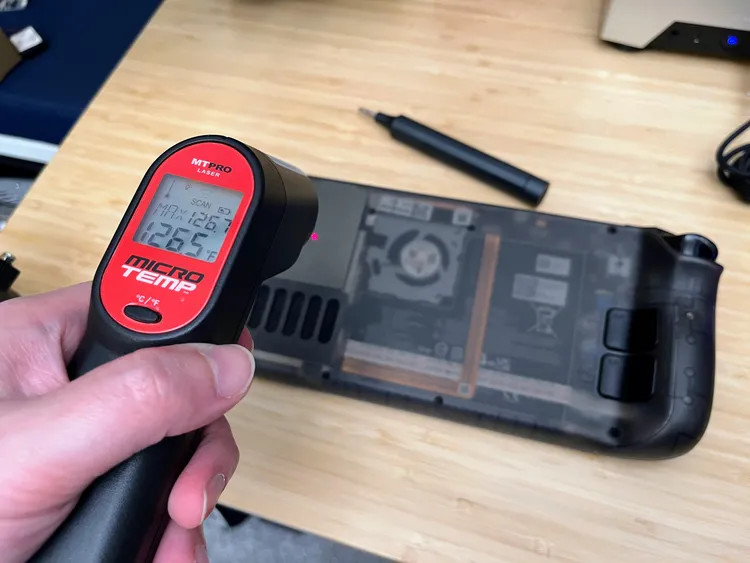 On the other hand, the media underlines the interest of the last function of this hull. JSAUX has effectively placed a stack dissipation plate at the APU of the Steam Deck. The idea here is to supplement a little the small fan set up by Valve in order to delay the rise in temperature. The Verge explains that depending on the case, the rotation speed of the fan remained 500, 600, or even 900 rpm lower than what was noted with the base shell. After a 20-minute bench, the plate temperature was 52°C, but the Steam Deck handles remained cool.
In use, the difference is real, but the plate acts as a retarder. During long sessions on the most demanding of games, this only slows down the heating, and the fan will eventually run at full speed. Plus, if your fan "groans" they still will with this case.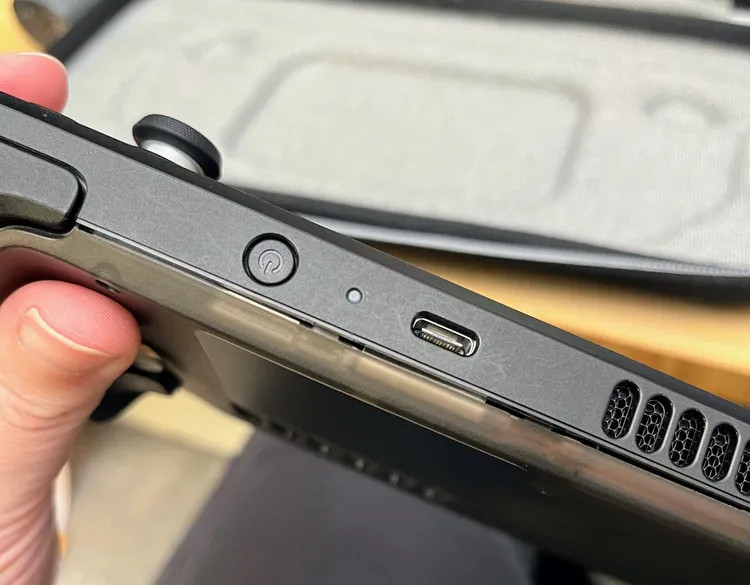 Still, the accessory was well received by our colleague who recommends its purchase with only one real downside: the fact that the hull reveals a small hole when screwing (see the photo above). If you fell for the thing or for another Steam Deck accessories, do not hesitate to let us know!
Game consoles

Gaming

Steam