Fan-favorite new character Eddie (Joseph Quinn) is at the heart of Season 4 of Stranger Things. It raises many questions and theories. There is one in particular that emerges and makes you dream.
Warning, spoilers. It is advisable to have seen volume 1 of season 4 of Stranger Things before continuing to read this article.
New character of season 4 of Stranger Things, Eddie Munson (Joseph Quinn) quickly became the darling of the public. The leader of the Hellfire Club and the official Dungeons & Dragons club at Hawkins High School is a maverick metalhead who finds himself framed for the murder of cheerleader Chrissy, who was killed by Vecna ​​(Jamie Campbell Bower), the tall villain of this new batch of episodes.
Thanks to Dustin (Gaten Matarazzo), his young friend from Dungeons & Dragons, Eddie hides so as not to be found by the police. He is also aided by Max, Lucas, Steve, Nancy, and Robin, who each investigate Vecna's origins and influence in the Upside Down in their own way.
Although fans quickly grew to love Eddie and his dynamic with the other members of the Scooby Gang, very little is known about the young man other than that he is with his uncle in a mobile home. Internet users therefore very quickly looked for clues to find out more about this character and some have developed a rather crazy theory about his origins.
Is Eddie actually Ten?
According to some Internet users via Reddit, Eddie would be a former resident of Hawkins Laboratory and Dr. Brenner's experiments, like Eleven (Millie Bobby Brown). But it would not be any of these children since it would be Ten, which we see in the opening scene of the first episode of season 4 which takes place in 1979.
Close to Dr. Brenner with whom he was doing an exercise, Ten felt a very specific danger that was beginning in Hawkins' laboratory: the killing orchestrated by Henry Creel, alias 001, alias Vecna. The latter had recovered his powers by manipulating Eleven and he succeeded in killing all those who stood in his way in the laboratory. Eventually, Eleven defeats him and sends him to the Upside Down where he becomes more evil than ever and transforms into Vecna.
In the real world, Eleven gets away with it, and so does Dr. Brenner. All the other children are believed to be dead, but there is no certainty that Ten is dead as well. He has no blood in his eyes unlike the other children and Stranger Things has accustomed us to "false deaths", such as those of Will (Noah Schnapp) or even Hopper (David Harbour).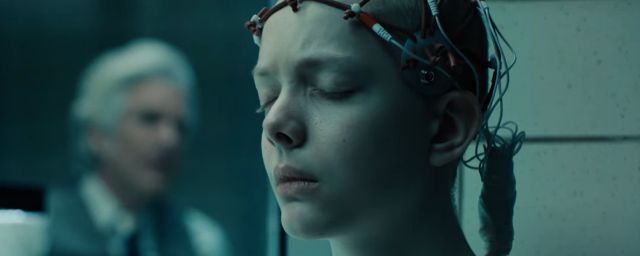 So Ten may be another survivor of the Hawkins Lab Massacre. We do not take into account Kali alias Eight, who we discover in season 2, who had escaped long before the massacre. So if Eddie is the older version of Ten, how come he can't remember the experiments he had in the lab.
Internet users have the answer: he would have fallen into a coma after the attack on 001 and would have suffered retrograde amnesia causing him to lose his powers like Eleven. His brain may well be affected by this attempted murder. The theory even has it that Eddie's uncle was a lab janitor or guard who took Ten with him to protect and watch over him.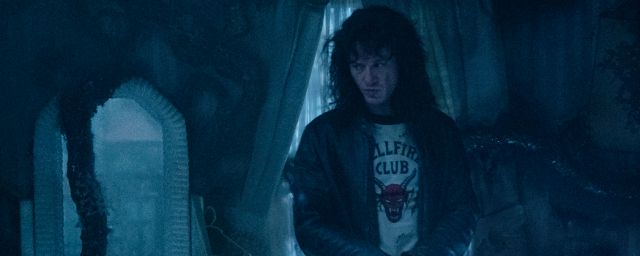 The dates could correspond since at the time of the massacre in 1979, Ten seems to be 12 or 13 years old and the plot of season 4 takes place in 1986 where Eddie seems to be 19 or 20 years old, since he is a repeating high school student. Another interesting clue, when Eddie is chatting with Chrissy in the forest, he reminds her of the co-worker's show where they first talked to each other. And he reminds her that at that time, he had a shaved head… like all the children who were at the Hawkins laboratory!
Eddie, the man for the job?
If Eddie is indeed Ten, that would be very good news for the whole gang. If he manages to get his powers back like Eleven, he could be a great asset to fight Vecna. The whole gang has always been able to count on Eleven to save them against the Demogorgon or the Mind Flayer.
Conte Vecna, who seems far more dangerous and difficult to eliminate, the group may well need two prodigies with extraordinary powers to save them. It remains to be seen whether this theory about Eddie, which is not perfect either, will prove true in volume 2 of season 4 of Stranger Things. Answer July 1 on Netflix.