Blizzard Entertainment has formalized the release date of Diablo Immortal. The mobile game will be available on June 2, 2022 on iOS and Android, but also on PC.
It's finally the end of the tunnel for Diablo Immortal, game on which we had been able to lay our hands on as early as 2018 and which had an uncertain availability for a long time. In a press release sent to the press on April 25, 2022, Blizzard Entertainment formalized the release date for the mobile adaptation of the cult saga: it will therefore be June 2.
In addition to launching on iOS and Android, Diablo Immortal will also be entitled to a PC version, a little surprise from the announcement of Blizzard Entertainment. From June 2, fans of the franchise will be able to play this opus on their smartphone or tablet, but also on their PC – first in the form of an open beta. We recall that Diablo Immortal will be free and will include optional purchases.
A PC port of Diablo Immortal while waiting for Diablo IV
Blizzard Entertainment speaks well of Diablo Immortal as of his first game designed specifically for mobile ". But the lure of profit is too strong to deprive oneself of a PC version which will make it possible to occupy a little media space and, above all, to make the connection up to Diablo IV — scheduled for who knows when. Especially since all versions of Diablo Immortal will support cross-play and shared progression. This point means that you can start a game on your phone, then continue it with the same account on PC (and vice versa).
The events of Diablo Immortal will be between those of Diablo II and of Diablo III — the opportunity for fans to meet some familiar faces (example: Deckard Cain). We can embody six classes far from new: barbarian, crusader, demon hunter, monk, necromancer or wizard. Note on this point that Diablo Immortal will be the first episode to facilitate class switching. A revolution, since you can start the adventure as a barbarian and then move on to the monk without losing your progress.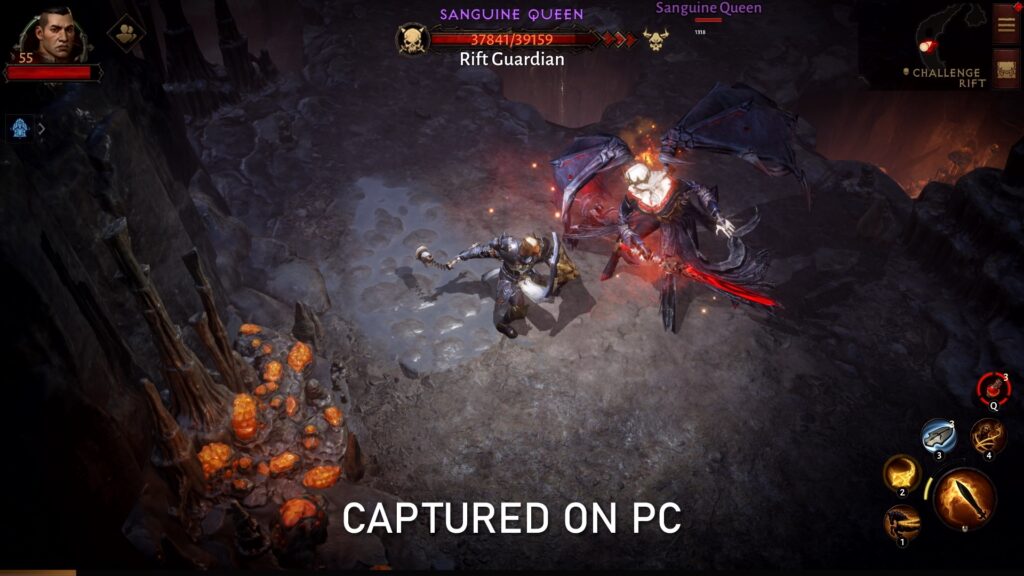 At last, Diablo Immortal will allow multiplayer play, whether in complex quests to be completed in cooperation (up to eight participants) or fights between members of different factions. In short, the menu promises to be more than plentiful, and we hope that this ambitious adaptation will live up to expectations (more than 30 million pre-registrations, according to Blizzard), while the company needs to restore its image after months complicated.