In theaters since Wednesday, this film devoted to a fictitious conductor could earn its main interpreter the Oscar for best actress.
Tar by Todd Field
With Cate Blanchett, Nina Hoss, Noémie Merlant…
What is it about ? Lydia Tár, avant-garde conductor of a major German symphony orchestra, is at the height of her art and her career. The launch of her book is approaching and she is preparing a highly anticipated concerto of the famous Symphony No. 5 by Gustav Mahler. But, in the space of a few weeks, his life will fall apart in a singularly current way. From this emerges a virulent examination of the mechanisms of power, their impact and their persistence in our society.
A particularly invested actress
Cate Blanchett began working with Todd Field in September 2020. During her long preparation for Tár, she shot two more films. She learned to speak German, played the piano (she plays every note in the film) and undertook colossal research work. The director would like to emphasize his investment: "She's a real autodidact and she accomplished in one year, by shooting two other films, I repeat, more than Lydia Tár would have done in 25 years. The filming came, she did not sleep anymore. After a day of work, she rushed to a lesson in piano, German, American accent, stick holding, beat time.
He adds that during her "day off", she went to train on a circuit the dimensions of Alexanderplatz for a scene with Nina Hoss, "zigzagging at 100 km/h in the middle of 8 cars driven by stuntmen. She didn't back down from anything."
The starting point for the preparation of the actress was the masterclasses of the conductor Ilya Musin and the documentary Antonia: A Portrait of the Woman by Jill Godmilow. She has also worked extensively on orchestral conducting with coach Natalie Murray Beale.
Moreover, Todd Field wrote Tár especially for the actress: "If she had refused, the film would never have seen the light of day. Cinema spectators, cinephiles and others, will not be surprised. After all, she is absolute mistress in her field."
A female conductor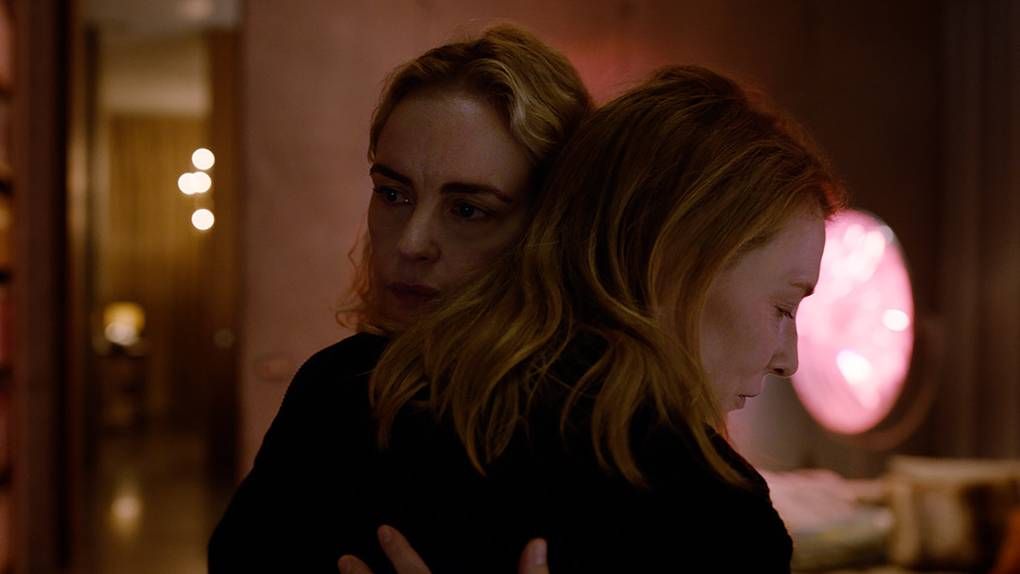 For the sake of authenticity, Todd Field spoke to several orchestral musicians in Germany, including the first female concertmaster in the history of the Munich Philharmonic Orchestra: "She told me about the difficulties she had to overcome, which a male counterpart would never have encountered. The world of Austrian-German classical music is frozen in the past. Just look at the major orchestras. To this day, not a single one has a female conductor at its head. As such, our film is a fairy tale."
Having been co-artistic director and co-president of the Sydney Theater Company with her husband Andrew Upton, for almost 10 years, Cate Blanchett knew what it meant to lead a great cultural institution: "With such a level of responsibility, both cultural and material, one can feel very alone and in a thankless position, while being aware that it is the greatest challenge of a career."
A young prodigy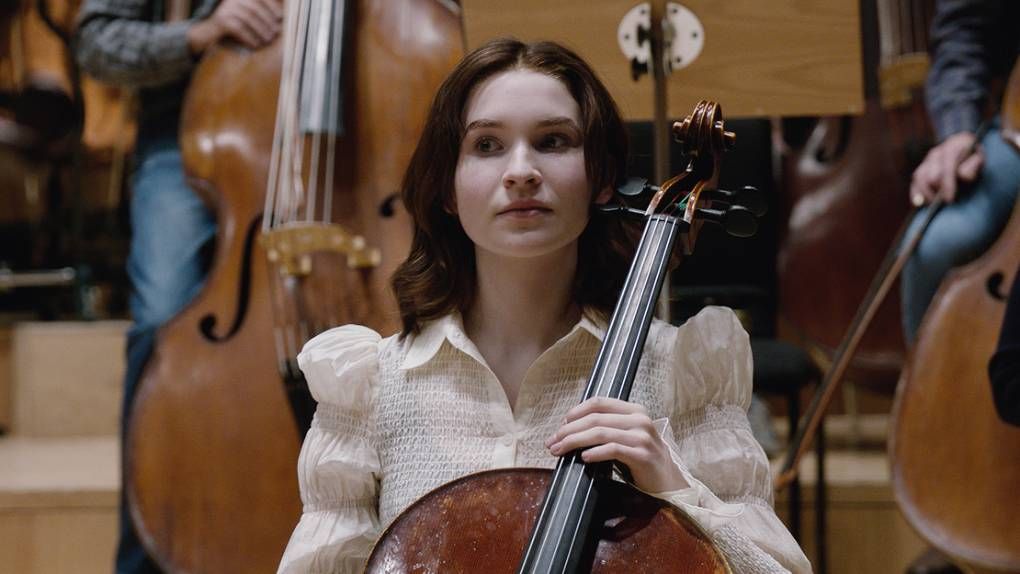 For the role of Olga Metkina, the production was looking for a very young Russian cellist with acting talent, then decided to widen the search to all nationalities, because the country of origin criterion was too restrictive. Casting director Avy Kaufman and her assistant, Brigitte Whitmire, received many contestant videos but none did the trick. It was unthinkable for the team to resort to using a double: "For us, those who are supposed to play the music in the film absolutely had to play the music in the film".
Finally, Sophie Kauer, who has been playing the cello since she was 8, won. Having grown up near London, she had managed for her essays to take on a Russian accent after watching YouTube videos. Once cast in the film, she perfected her accent with coaches Helen Simmons and Inna Resner.
Having never acted, she again turned to YouTube to watch filmed workshops with Michael Caine, broadcast on the BBC. During filming, she observed Nina Hoss and Cate Blanchett, and stayed on set even when she was not filming.
Dresden Philharmonic Orchestra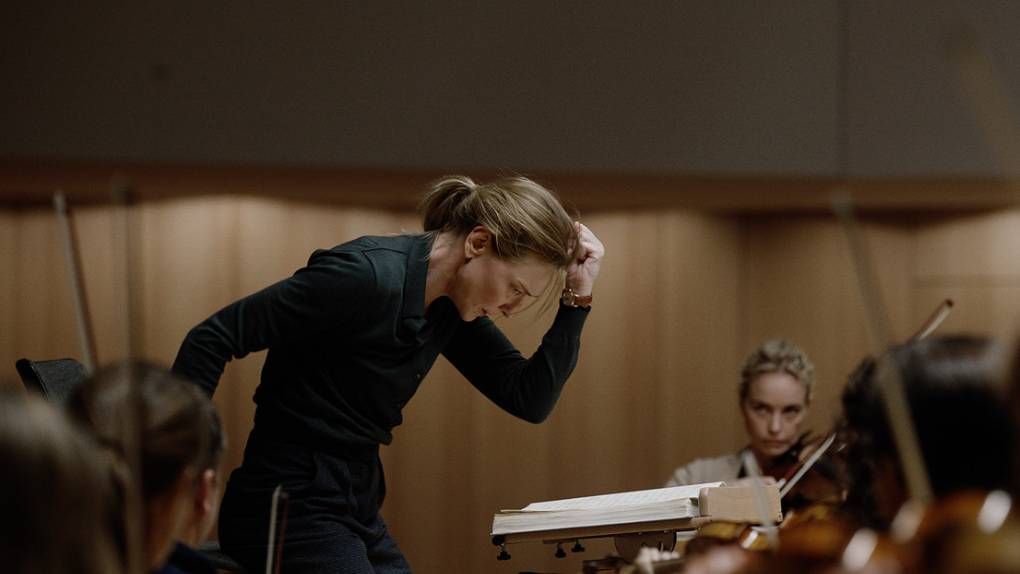 Among the many tasks of production designer Marco Bittner Rosser was to find a concert hall in the so-called "vine" style (where the seats for the audience surround the stage and the rows rise in a slope like a vineyard) who would accept not only to let themselves be invaded by a film crew, but to monopolize everything, building and staff included, over a long period.
The Dresden Philharmonic Orchestra has agreed to make its concert hall available, directly inspired by the work of the German architect Hans Scharoun, who is the inventor of "vineyard" halls. The Decoration team had to design and build the backstage and the administration offices.
A confined assembly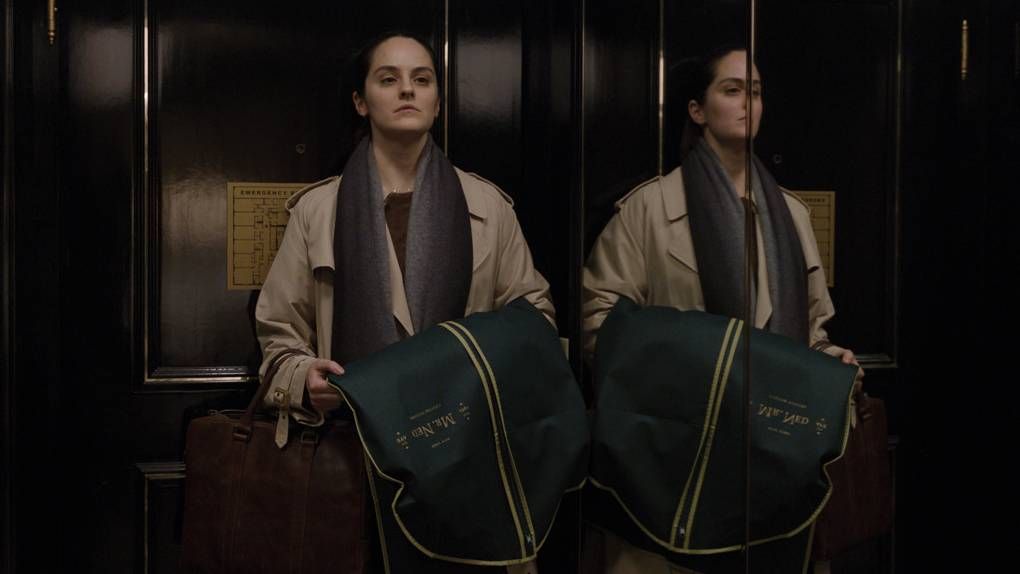 The director worked with chief editor Monika Willi, whom he had met during a previous film project which never saw the light of day. When they started editing, London had just reconfigured itself. They were forced to lock themselves up in a 15th century convent on the outskirts of Edinburgh.
Todd Field recalls: "Apart from work, we didn't have much else to do but walk along the hedges that bordered the convent. So that's what we did, seven days a week. We were far from our families and, as difficult as it was, it allowed us to devote ourselves fully to the film, in a way that we probably would not have been able to do so much in London."