The new Tesla Model S will not arrive in France this year. Orders are blocked. Nevertheless, Tesla has just unveiled a new variant with some changes.
The Tesla Model S was updated very recently, just 12 months ago. Moreover, it was delayed for several months in France and orders are now blocked. This does not prevent Tesla from continuing to develop its flagship sedan … with precisely new headlights.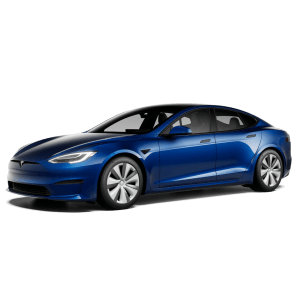 Minor changes
After crossing a prototype, we expected some changes at the start of the year. This new version is now on display in Taiwan.
On this model, new headlights have been installed, the lights have also been changed, certainly with matrix projection technology, as on the Model 3 and Model Y. This is what surprised many of you. with the Light Show, when Model 3 shows the Tesla logo in projection.
The back of the Tesla has also been simplified. The same goes for the Model X, which benefits from the same improvements. These new models are expected to be the new Model S and Model X that Tesla will deliver to international markets with the CCS standard. Hence the change in charge.
---
To follow us, we invite you to download our Android and iOS application. You will be able to read our articles, files, and watch our latest YouTube videos.