The best Pixar of all time, according to viewers, is this film!
Among the 26 animated feature films made by the famous Pixar studios, here is the one that was rated the best by AlloCiné viewers.
With an average rating of 4.472 stars out of 5, according to AlloCiné viewers, the best animated film ever made by Pixar studios is… Coco.
Signed by Lee Unkrich and Adrian Molina in 2017, the 19th feature film produced by the famous company set itself a particularly ambitious challenge, claiming to tackle together themes as diverse and complex as family, music, old age and death. . A very daring bet – especially within a family film – which was nevertheless brilliantly taken up by the illustrious studios.
Coco tells the extraordinary adventure of Miguel, a young Mexican boy who has always dreamed of becoming a professional guitarist, but lives in a family where music has been banned for several generations for mysterious reasons.
On the day of the traditional Day of the Dead, when each family pays homage to its deceased ancestors, Miguel goes to the grave of the famous Ernesto de la Cruz, an eminent musician of whom he is convinced to be the descendant, but finds himself accidentally propelled into the Land of the Dead. To be able to return home, he will have to receive the blessing of one of his family members.
Cradled and punctuated by a marvelous soundtrack with Mexican accents, Coco is – contrary to what its subject might lead us to imagine – one of the happiest and most optimistic films from Pixar studios, which does not prevent it from conclude with an extremely moving sequence, which can easily make a few tears flow.
Perfectly mastered from a scriptwriting point of view and carried by ultra endearing characters, Coco is also and above all a family trip, to discover the musical, living and colorful world that is the human soul.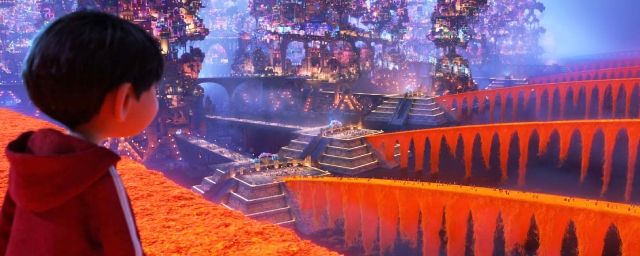 Rewarded by two Oscars (including Best Animated Feature), the film also met with significant success at the box office, collecting a total of 794 million dollars worldwide, the 7th biggest success of the studio.
Just below, on the podium of the best Pixar according to AlloCiné viewers, we find Toy Story 3 in second position (4.357 out of 5), WALL-E in third position (4.347 out of 5), Up there in fourth position (4.322 out of 5) and Ratatouille in fifth place (4.292 out of 5).
(Re)discover the trailer for this latest film…