With "The Fabelmans", Steven Spielberg delivers an initiatory story set in 1950s America inspired by his childhood memories. He returns to the origins of his passion for cinema.
The Fabelmans by Steven Spielberg
With Gabriel LaBelle, Michelle Williams, Paul Dano…
What is it about ? A deeply intimate portrait of an American childhood in the 20th century, Steven Spielberg's The Fabelmans immerses us in the family history of the filmmaker who shaped his personal and professional life. From the initiatory story of a lonely young man who aspires to realize his dreams, the film explores romantic relationships, artistic ambition, sacrifice and moments of lucidity that allow us to have a sincere and tender look at ourselves. ourselves and our parents.
Passionate about cinema, Sammy Fabelman spends his time filming his family. If he is encouraged in this way by his mother Mitzi, endowed with an artistic temperament, his father Burt, an accomplished scientist, considers his passion to be above all a hobby. Over the years, Sammy, by dint of pointing his camera at his parents and sisters, has become the documentarian of the family history! He even makes increasingly sophisticated little amateur films, performed by his friends and his sisters. But when his parents decide to move to the west of the country, he discovers a shocking reality about his mother that shakes up his relationship with her and rocks his future and that of those close to him.
Sammy Fabelman movies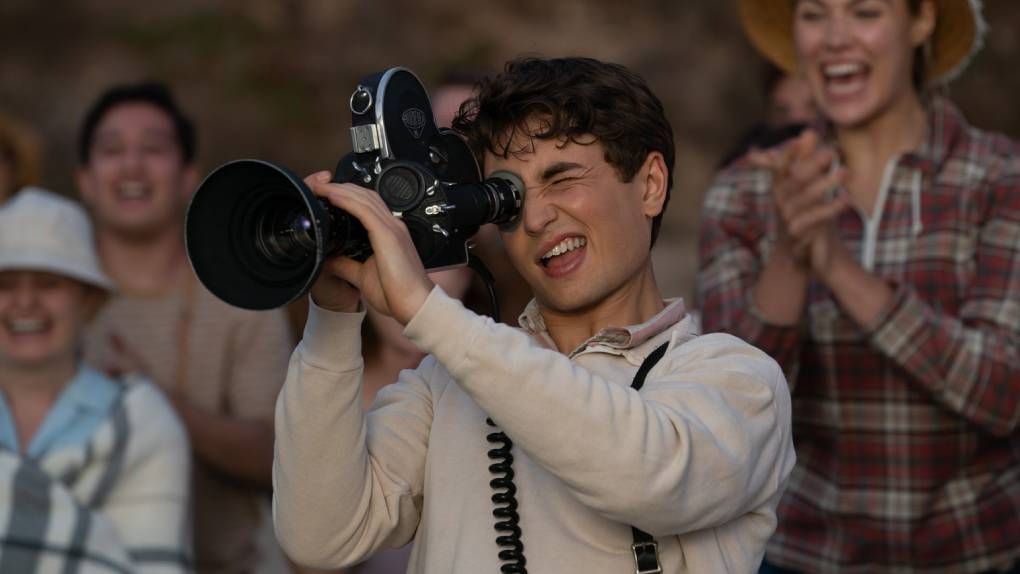 Steven Spielberg made several films as a teenager in Arizona with his friends and relatives, including The Last Gunfight, an 8-minute western; a 40-minute war film titled Escape To Nowhere; And Firelighta 2h15 science fiction film around UFOs shot for 500 dollars which served as inspiration for Close Encounters of the Third Kind.
To create Sammy Fabelman's films, and reconstruct his shoots, it was first necessary to gather the right material. Steven Spielberg and Tony Kushner wanted to show Sammy's progress through his use of 8mm turret cameras – a Kodak Brownie, an Eumig and a Bolex – to illustrate his growing mastery of shooting technique. Sammy takes the next step by switching to 16mm with an Arriflex 165. Initially, Spielberg wanted Sammy to edit his films on an 8mm Joystick machine – the same tool the filmmaker used as a child, and which was not easy to find on eBay. But the director changed his mind because the screen was too small for him. The team ended up using a Mansfield Fairfield 8mm Action Editor tabletop and retrofitting it to suit their needs.
For Sammy's versions of The Last Gunfight And Escape To Nowhere, Spielberg shot several of the images himself. He acknowledges that the quality of Sammy's films in The Fabelmans is far superior to that of his achievements at the time: "I would have liked to be able to reproduce my 8mm films with the same amateur side that characterized me when I was a teenager, but I could not resist the urge to seek a better location for my camera, in 2021, when I shot the film, that the one I had found in 1961. It was stronger than me".
A tribute to mother figures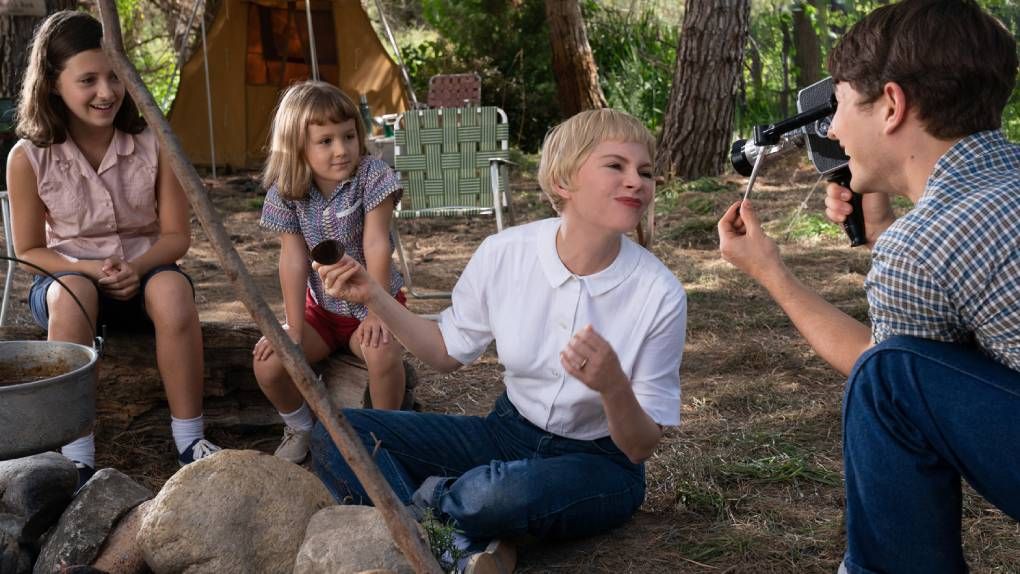 Through the character of Mitzi, The Fabelmans paints the portrait of a mother who, like so many women of her generation, had to draw a line under her career, her ambitions and her aspirations to correspond to the expectations and norms of society. and to care for others. There is one sequence in particular, that of the tornado, which is Spielberg's particular homage to his mother and her view of the world: "My mother always encouraged me – metaphorically – to hunt tornadoes all my life".
Screenwriter Tony Kushner was also nurtured by his own mother Sylvia Kushner, a professional bassoon player, who made recordings with Stravinsky and performed with the New York City Opera. She ended her career as a musician to raise her children when the family moved from New York to Lake Charles, her husband's hometown. According to Kushner, Mitzi embodies the women of that time who sacrificed their dreams and strove to resign themselves to them. "It's a generation of women who didn't know feminism. They knew that a phenomenal change was going to happen, but it hadn't happened yet and they remained prisoners of the injunctions of an archaic world".
An emotionally involved director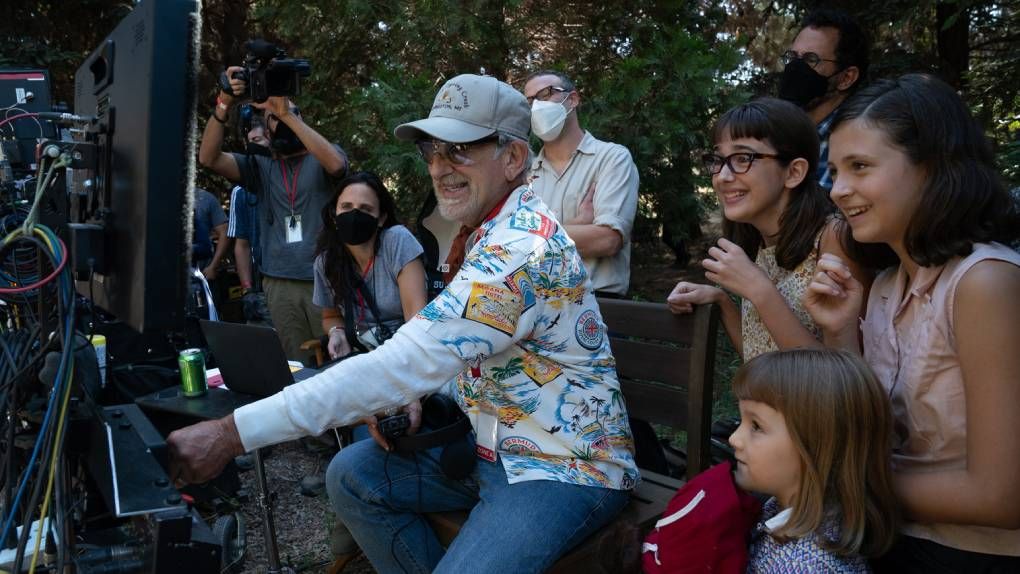 The shooting caused unexpected emotions in Spielberg. The director had promised himself to remain professional and to keep a certain distance from his subject, but once on set, things got complicated: "The story kept bringing me back to real memories. It was both delirious and strange to reconstruct events that had really happened to me and to see them unfold before my eyes. I had never experienced such a experience". Sometimes, the filmmaker even forgot to say "Cut!", as he was immersed in the scene.
On the first day of filming, when discovering the reconstruction of the family home, the director admits: "I really had to take it upon myself. I walked around the rooms, alone, with a lump in my throat". Faced with the discovery of Paul Dano and Michelle Williams in the skin of his parents, he adds: "I was seeing my mother and my father. I lost my footing a bit. Michelle and Paul were adorable: they came to see me, took me in their arms and we hugged very tightly. It was the beginning of a very beautiful friendship".
A long-term project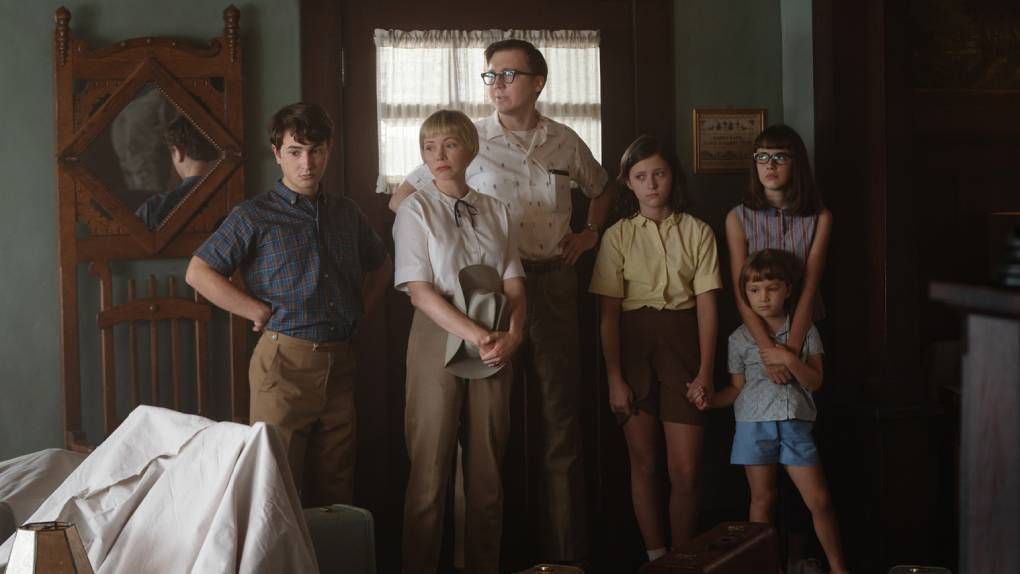 The Fabelmans is a project that Steven Spielberg has been thinking about for a long time. However, he did not seriously consider tackling it before forming a strong bond with Tony Kushner, playwright and screenwriter who won a Pulitzer Prize, a Tony, an Emmy and multiple Oscar nominees. .
The two men collaborated for the first time in 2005 on Munich and it was on this shoot that Kushner asked Spielberg when he decided to become a director. He didn't know it, but Kushner had just asked a deeply intimate question, the answer to which would serve as the basis for The Fabelmans.
The two men undertook its development in parallel with their joint projects, taking advantage of downtime on set. On Lincoln, their conversations even resulted in a treatment for a different project that they decided to discard, inspired by events that occurred after those chronicled in The Fabelmans. The preparation then for West Side Story, which required intense rehearsals from the actors for the choreographies, gave the duo time to extend their work.
What's more, after West Side Story, the director felt a form of urgency to finalize the screenplay: his father, Arnold Spielberg, whose state of health had been deteriorating for several months, died in August 2020. (His mother , Leah Adler, had disappeared four years earlier). Then the pandemic arrived: "As the health situation worsened, I wondered what I would like to leave behind and what central issue I absolutely wanted to tackle".
Through remote appointments via Zoom, Spielberg entrusted other memories to Kushner, who was taking notes. After a first version of the screenplay in September 2020, Kushner and Spielberg began a new writing work together, from October 2, working three days a week, at the rate of four hours a day.
Sammy Fabelman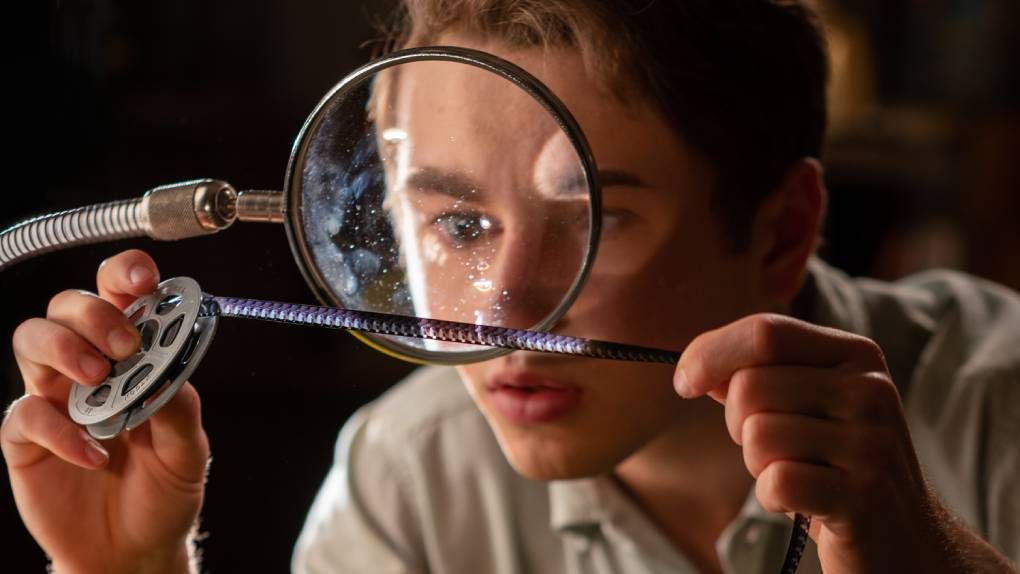 Casting director Cindy Tolan set out to find the two actors who play Sammy at different ages. Beginner Mateo Zoryan Francis-DeFord portrays little Sammy who, at the age of 6, discovers his vocation after seeing Under the biggest marquee in the world.
For Gabriel LaBelle, Steven Spielberg jokes: "I was looking for someone much more beautiful than me". More seriously, he adds: "I chose a boy with an insatiable curiosity because that's a quality that has always characterized me. And as a person, Gabe is extremely curious".
When he first auditioned, LaBelle knew next to nothing about the role or his connection to Spielberg, except that the character "was smart and knew himself well". During his second audition, he spoke with Spielberg via Zoom, and after the director reassured the young actor, LaBelle began a monologue where Sammy explains to his father that he resents him for moving to California. . "Steven told me he didn't want me to imitate him"says the actor.