The Huawei P50 Pro officially arrives in Europe, several months after the Asian market. After a Huawei P40 Pro as excellent as it is frustrating
, the Chinese giant waited almost two years before launching its successor on the old continent. An ambitious smartphone which, you will see, does not really tick all the boxes of a high-end smartphone in 2022.
Let's immediately dismiss the elephant in the middle of the room. Looking at the technical data sheet of the Huawei P50 Pro, we immediately notice the absence of 5G. Still on the US blacklist, some components remain inaccessible to Huawei, such as TSMC chips and Qualcomm wireless 5G modems. We could also point out the presence of the excellent Snapdragon 888, but also note that many competitors will be upgrading to the new Snapdragon 8 Gen1 in the coming weeks.
Data sheet Huawei P50 Pro
Technical characteristics

Operating system
HarmonyOS
Operating system version
Harmony OS 2.0
Display

Screen Definition
1228 x 2700 pixels
Memory

Performance

Processor
Snapdragon 888 4G
Drums

Camera

Number of cameras (front & rear)
5
Definition of the rear sensor(s)
50MP, 64MP, 13MP, 40MP
Definition of the front sensor(s)
13 MP
Rear camera lens aperture
f/1.8, f/3.5, f/2.2, f/1.6
Front camera lens aperture
f/2.4
Network

Compatible SIM card(s)
Nano SIM
Connectivity

Equipment

Biometric fingerprint reader
Yes
Face recognition sensor
2D facial recognition
Physical characteristics

A Huawei P50 Pro cut off from 5G and Google services
5G is perhaps a feature that some users could do without. But what about Google services and applications? Because yes, like its predecessor, the Huawei P50 Pro will run on Harmony OS, without the Google Play Store and the applications from the American giant on which we have all become dependent. Huawei of course offers alternative solutions to access it, but they have been quite cumbersome until now. We'll see if this is still the case when we test the Huawei P50 Pro.
The rest of the technical sheet is very solid, including a 6.6-inch Full HD + 120 Hz screen and SoC Snapdragon 888 accompanied by 8 GB of RAM. On the autonomy side, the latter will be supported by a small 4360 mAh battery and a 66W fast recharge. On the design side, there are some changes compared to the previous model. Thus, there is only one photo sensor in the front and no more two as was the case on the P40 Pro. At the rear, the photo module is now spread over two circles, themselves placed on an "island".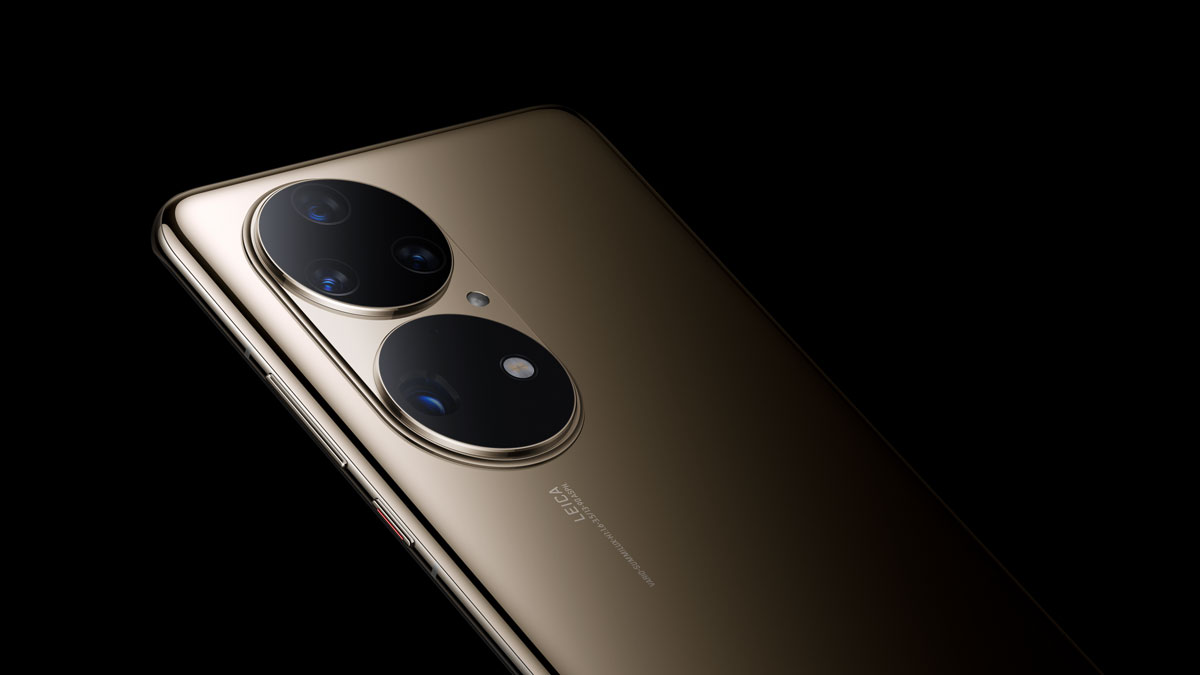 Huawei's P Series has always focused on photography. This Huawei P50 Pro is no exception, with a muscular photo configuration: a 50-megapixel wide-angle sensor, a 13-megapixel ultra-wide-angle, a 40-megapixel black and white sensor and a 64-megapixel telephoto lens that allows 3.5x optical zoom and 100x digital zoom.
Add to that a good dose of software processing and artificial intelligence, and you have a phone that should, like its predecessor, be among the best camera phones on the market. Definitive answer in our test of the Huawei P50 Pro to be published soon.
The Huawei P50 Pro will be launched this Wednesday, January 26 at 2 p.m. at the recommended price of 1199 euros.
On the same subject :
Huawei P50 Pocket: the designer of the Samsung Galaxy Z Flip 3 arrives in France