Do you want to immortalize the first years of your little one's life in a piece of jewelry? You would be surprised at how much there is. Hair, teeth, breast milk, placenta and even part of the umbilical cord! Here is our selection of the worst or the best of breast milk jewelry and other "maternity keepsakes" jewelry.
Time flies so quickly when you become a mom. Just yesterday it was just a tiny baby and a moment later he is already losing his first teeth. Fortunately there are the photos, but after the years, we sometimes regret not having kept something more personal of this beautiful period. Did you know that there is jewelry where you can incorporate a small amount of your breast milk? So that these indescribable moments of sharing with your baby can follow you everywhere. Handcrafted and sometimes embellished with diamonds, silver or gold, we must admit that the result is particularly successful.
A little more amazing: the jewelry in which you can insert baby teeth or hair. If this practice can make some people sick, it is nothing compared to jewelry with the placenta or the umbilical cord! Whatever you think, however, this jewelry is the subject of a real trend, and the sales are very real. Here is our selection.
Breast milk jewelry: milk jewelry
Breastfeeding is a real adventure in a mom's life. Whether it goes smoothly or, on the contrary, with great difficulty, it is nonetheless an unforgettable stage. In recent years, the concept milk jewelry seducing more and more women, looking of a unique and symbolic maternity object.
How it works ? Each manufacturer has their own preservation technique, but it is obvious that breast milk cannot be inserted into a jewel in its raw form. Often mixed with chemicals (or sometimes with white vinegar), it must be allowed to harden. It is then mixed with resin, in order to facilitate its handling and its shaping. We give you some ideas!
Highlighted jewelry
Rest assured, it's not about removing a big tuft of hair, but rather a small wick. During the first cut for example, where you can keep a small amount. Treated and inserted into the interior of a piece of jewelry, you hardly know it is hair. See for yourself !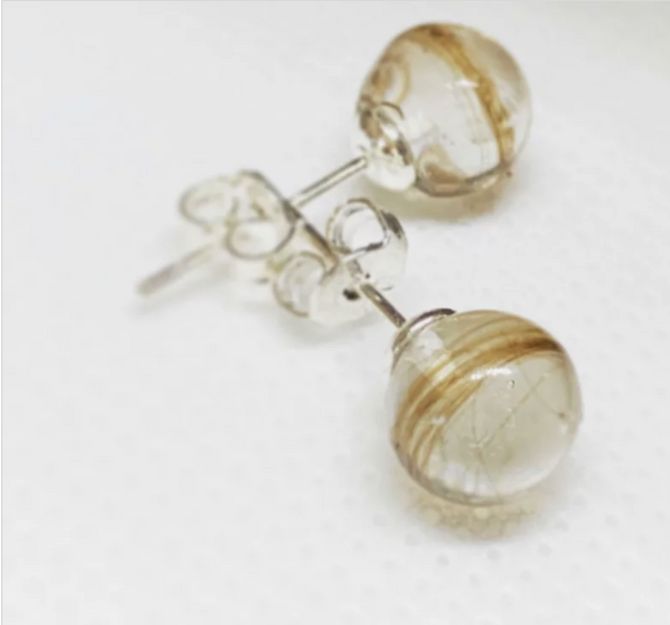 © My Milky Parenthesis
Jewelry with milk teeth
Like bones, teeth can be preserved for a very long time and can also be used for jewelry. It's not uncommon to keep your children's baby teeth in a small box, so why not make a piece of jewelry? Maintained by gold plinths for pendants or rings, authenticity guaranteed!
> Pregnancy bola: Pregnant, do you have your bola? <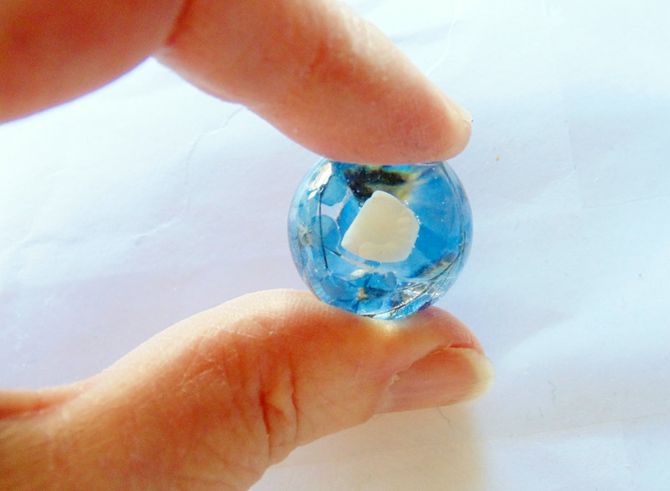 © Etsy
Jewelry with placenta
You have no doubt heard of placentophagy, the practice of consuming your placenta after childbirth, raw or in capsules. Very widespread in the United States, it would apparently have many virtues, such as improving milk secretion or reducing the baby blues.
There again, some artists have embarked on the creation of a little special jewelry. While it is not possible to make it from the placenta, it can still be added inside as a powder.
© Etsy
Jewelry with umbilical cord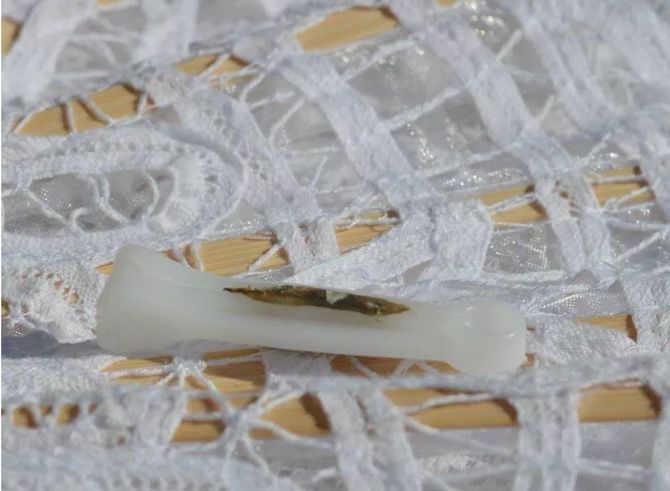 © Amy McGlade
Often cut by the dad (who sometimes turns his eye), the umbilical cord symbolically represents the bond that unites mom and baby for nine months. Did you think you'd never see him again after giving birth? Hold on tight, there are jewelry where part of the umbilical cord is. Sometimes surrounded by a beautiful fancy stone or left rough, they probably won't be to everyone's liking. Believe it or not, many of them are sold out on multiple sites. Your turn to judge !
So, breastmilk jewelry, umbilical cord jewelry, hair jewelry or tooth jewelry … which one do you prefer?