Sold as an option, the Elite strap of the Meta virtual reality headset radically improves its use. After trying it, we don't understand how Meta dares to settle for poor rubber bands in the basic pack.
In March 2022, Numerama wrote a long article about the Meta Quest 2 (ex-Oculus Quest 2) and the first "metaverse" experiences. This report had aroused many reactions, both from people worried about the abuses we had observed in these virtual worlds and from others angry at our criticisms, even though they themselves are VR users. We have read these feedbacks very carefully.
If we do not agree with everything we have read (difficult to legitimize a semblance of sexual assault in the name of the freedom to do what we want in a virtual world), one remark particularly challenged us . Many of you let us know that the nausea effects we were complaining about were due to the strap provided by Oculus when purchasing the headset. These people advised us to buy the Elite strap (50 euros), we listened to them. After several weeks with this more professional version of the Quest 2 tether, here are our impressions.
The day and the night
First, a little background. Sold for 350 euros, the Meta Quest 2 helmet is undoubtedly the most balanced today. More affordable than many of its competitors, autonomous, capable of running a host of applications and regularly updated, it is unquestionably the reference on the virtual reality market. It is attached to his head with rubber bands which surround the circumference of the skull and stabilize it at the top. You have to tighten them hard if you don't want the helmet to move at the slightest movement. Unfortunately, they have many flaws:
If they are not tight enough, the headset wiggles at the slightest movement and virtual reality becomes blurry. The helmet can also hit you on the head.
If they are tight, they leave a huge mark on the forehead after several minutes of VR.
To pass his helmet to a friend (for example if we take turns), it's a real hell. Readjusting the rubber bands takes a lot of time each time, you inevitably end up using the helmet with the wrong configuration.
They get dirty quickly and, because of their scratches, tear out hair.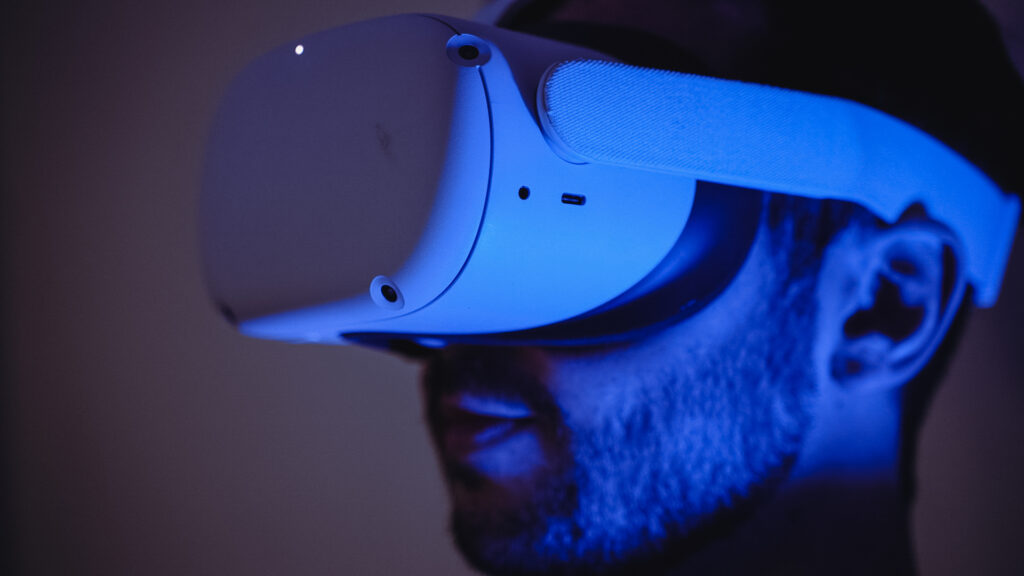 What does the Elite strap change? Almost everything. To put it simply, the elastic fabric headband is replaced by a plastic device with a wheel. It is rotated to the left to enlarge the size and to the right to shrink it.
Putting on the Oculus headset now only takes a few seconds and you can easily pass it on to a friend (we even tried it on a 10-year-old child, the headset fits perfectly on his little head). To ensure that the Quest 2 holds well, the Elite strap is tightened each time to the maximum possible. The helmet then does not move at all. Only flaw, it is more difficult to transport the helmet in a bag. The rubber bands could bend, the Elite strap retains its large size.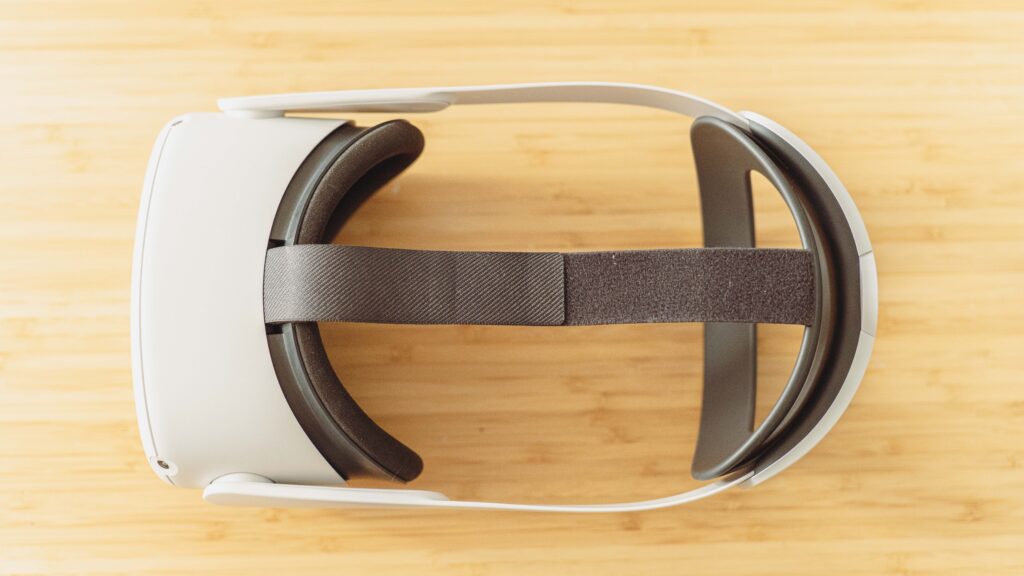 What about virtual reality? Unsurprisingly, it's much better. To play sports like table tennis for example, the Elite sling changes everything. You can run without the screen becoming blurry, which reduces the nausea effect. Of course, and unsurprisingly, not everything disappears completely. After a while, you still feel like throwing up. But it's much more comfortable than rubber bands, and almost without marks on the forehead. Unfortunately, we do not change the foam of the Oculus which is still not the best.
Facebook's regrettable savings
How to explain such a difference ? Very sincerely, we regret it. We imagined that the feedback made by Numerama readers would be true, but not to this extent. To tell the truth, what shocks us the most is that Meta dares to sell such a bad system as rubber bands with a helmet at 350 euros. Admittedly, it is very likely that Meta will make very little margin with its Quest 2, but this system with a few cents should have been replaced by the Elite system which probably only costs a few euros to manufacture. Selling a virtual reality headset with advanced technologies to an audience that is not guaranteed any comfort makes no sense. It's even shameful and it won't help VR to take hold.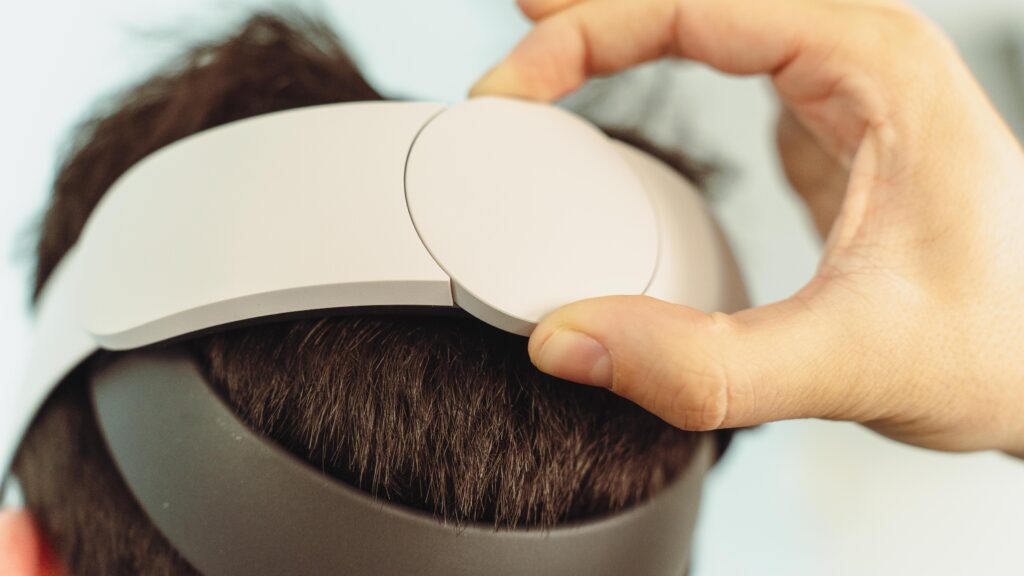 The real price of the Quest 2 is therefore not 350, but 400 euros, since Meta does not include the comfort option to boost its margins a priori. It is obvious that Meta makes more margins on its Elite strap alone than on the product. The first images of Meta's upcoming helmet, codenamed Cambria, show a helmet with an Elite strap.
If you're using an Oculus Quest 2 headset and have an elastic strap, we recommend going with the Elite strap to improve the experience. It won't be perfect yet (Mark Zuckerberg admits this himself, VR is in its infancy), but you can wear it for longer.
Some links in this article are affiliate. We'll explaine everything here.